The popular music bands of the 1990s were a rage among the audience. It was a great time for Indian pop music with reputed singers as well as fresh talents forming bands and making independent music. The upsurge of Bollywood music and free downloads from the internet has made these bands obsolete. Let us take some moments to remember the bands we once loved and become nostalgic about them.
1. Euphoria
Euphoria is one of those bands which has stood the test of time and is active even today. Its latest single was released on June 21, 2016. The band was started in 1988 and its main singer is Palash. He formed the band with his friends in Delhi. The albums include Dhoom, Phir Dhoom, Mantra, etc. We still remember some of the tracks like Maaeri and Mehfuz.
...
2. Bombay Vikings
Bombay Vikings was started in the year 1994 by Neeraj Shridhar Neeraj Shridhar is a singer(Indian), Bollywood mus >> Read More... , along with Mats Nordenborg, and Oscar Soderberg. It mainly made remixes of old Bollywood songs like Kya Soorat Hai, Chhodh Do Aanchal, Woh Chali, and Hawa Mein Udata Jaaye. The audience loved the songs as well as their videos. Later, the original members of the band moved on, and Neeraj included new members to keep the band going.
...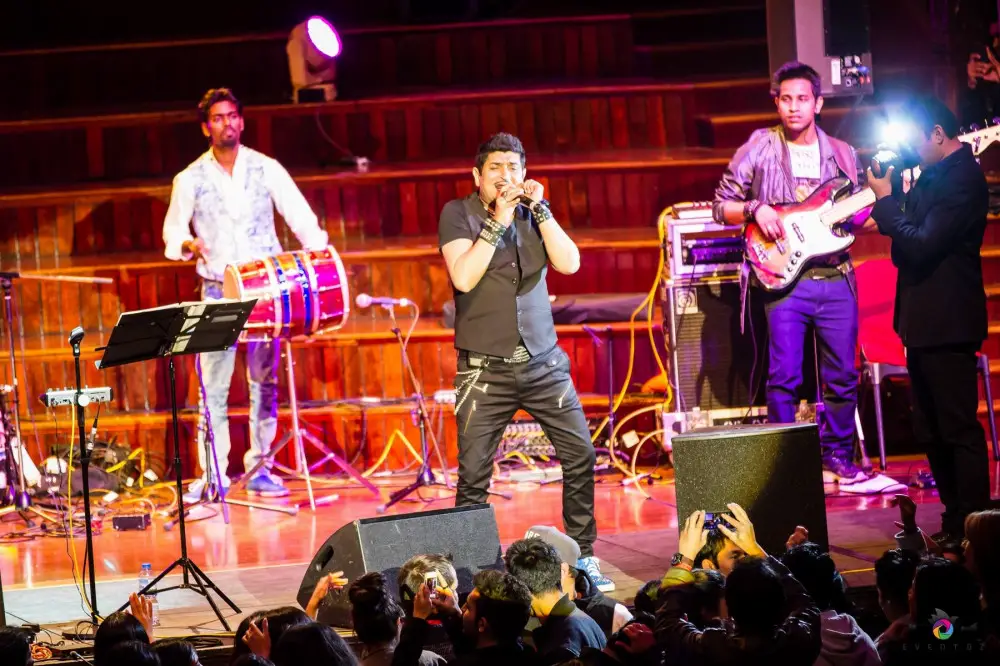 3. Aryans
...
The band, Aryans, was formed by three members: Narain, Jai Walia, and Sadashivan. Some of their songs were very famous in the Indian pop scene. The video of their song "Aankhon Mein Tera Hi Chehra" starred Shahid Kapoor Shahid Kapoor also identifies as the name Shahid K >> Read More... and Hrishita Bhatt. They have released albums named Aryans and Hai Dil. Some of their other songs are Mastana, Kahan Gaya, and Jee Chahta.
4. Silk Route Silk Route was a Malayalam TV show that aired on t >> Read More...
Silk Route had their debut in the year 1998 with the album Boondein. Their songs have been influenced by Europen folk music. The band has Mohit Chauhan Mohit Chauhan is a Bollywood playback singer. He w >> Read More... as the lead vocalist and guitarist, Kem Trivedi as the keyboard player, Atul Mittal as the lead guitarist, clarinet-player ,and backing vocals, and Kenny Puri as the percussionist and drummer. They also composed songs for the movies "Lets Enjoy," "Kyon," and "Urf Professor." Their last album was released in 2000 and was called Pehchaan. Their most famous song was "Dooba Dooba Rehta Hoon" from their debut album.
5. Colonial Cousins
Colonial Cousins is a music duo formed by the great singer Hariharan and the composer Leslie Lewis. They made music which was a fusion of Indian and Western flavors. They started collaborating in 1992 and released their latest album in 2015 called Rediscovered Gems. They have also composed the music for two Tamil films, Chikku Bukku and Vilayadu. Their songs "Sa Ni Dha Pa" and " Krishna Krishna is a Tamil television serial and film acto >> Read More... " became favorites among the audience.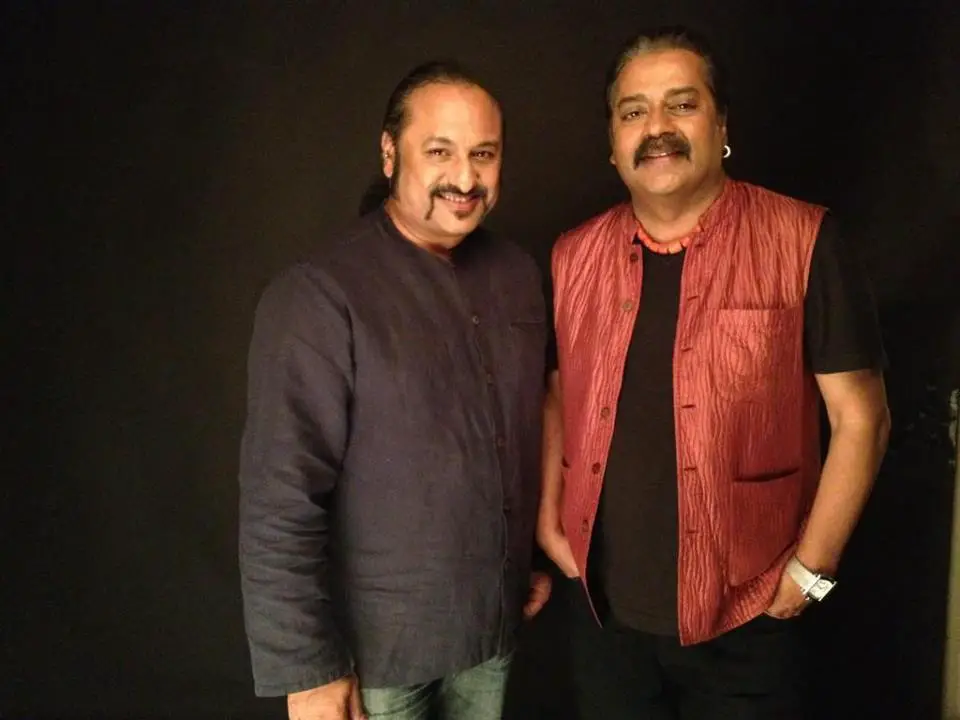 6. Bombay Rockers
Bombay Rockers is a very famous band of Danish/Indian origin. It has Navtej Singh Rehal, Thomas Sardorf, and Janus Barnewitz as its members. Their music is an amalgamation of Bhangra, and Hip Hop. Their album "Introducing" has reached platinum sales five times and has sold over 100,000 copies. They have songs like " Wild Rose Click to look into! >> Read More... ," " Kushi Khushi is an Indian actress who is known to have b >> Read More... ," and "Rock The Party."
7. A Band of Boys
This band released their first album in 2002 named Yeh Bhi Who Bhi. Originally the band had five members, Karan Oberoi Karan Oberoi is an Indian Television actor, singer >> Read More... , Sherrin Varghese Sherrin Varghese is a popular musician in India. H >> Read More... , Sudhanshu Pandey Sudhanshu Pandey was born on 22nd August 1974 in L >> Read More... , Chaitnya Bhosale, and Siddharth Haldipur Siddharth Haldipur is known for his duo with Sange >> Read More... . They made songs like "She Drives Me Crazy," and "Gori." This all-boy band became a sensation, and their appearance and songs were widely appreciated.
8. Viva
Viva is an all-girl Indian pop band which has released two albums till date. The members were all winners of the Indian television talent show Coke [V] Popstars. Their two albums are "Viva!" and "Viva! Reloaded." The band has Neha Bhasin Neha Bhasin is a singer by profession and has many >> Read More... , Seema Ramchandani, Anushka Manchanda Anushka Manchanda is an Indian playback singer, ly >> Read More... , Mahua Kamat Mahua Kamat is an Indian film industry music artis >> Read More... , and Pratichee Mohapatra Pratichee Mohapatra is a famous singer born on 25t >> Read More... as its members.
9. Parikrama
This band was formed in 1991 in the city of Delhi. They have composed many original songs and performed live several times. It has many members such as Nitin Malik Nitin Malik is an Indian Vocalist and music produc >> Read More... , Subir Malik Bio coming soon... >> Read More... , Srijan Mahajan Srijan Mahajan is an Indian drummer and music comp >> Read More... , Aneesh Arora, Gaurav Balani, Shambu Nath, Saurabh Choudhary Bio coming soon... >> Read More... , Rajat Kakkar, and Imran Khan Imran Khan is an Indian film actor, who is famous >> Read More... . Some of their songs are "Tears of the Wizard," "Rhythm and Blues," "But It Rained," " One One is a Telugu reality game show which airs on Ze >> Read More... ," and "I Believe."
10. S5
This Indian band was formed in 2004 with the members Benny Dayal Benny Dayal is an Indian Pop-Singer. Born in Kolla >> Read More... , SuVi, Anaitha Nair Anaitha Nair was born on 19th July 1984. She is a >> Read More... , Arjun Sasi Arjun Sasi is an actor, a playback singer, rapper, >> Read More... , and Bhargavi Pillai Bio coming soon... >> Read More... . They won the first voice hunt contest of SS Music. They released one album called " Isai Click to look into! >> Read More... ," and it was in Tamil. Now, the band members are engaged in building their individual careers.