Pancham Da, also known as Rahul Dev Burman, was born on June 27th, 1939. RD Burman, who has written the music for 331 movies, is regarded as one of the most significant composers in the Indian cinema industry, even today. The legendary musician was the single child of composer Sachin Dev Burman and was married to the well-known singer Asha Bhosle Asha is considered to be the second greatest femal >> Read More... . Teesri Manzil Click to look into! >> Read More... , which was produced by Nasir Hussain and directed by , was the debut feature of Rahul Dev Burman. Several Bollywood movies, including Chhote Nawab, Baharon Ke Sapne, Pyar Ka Mausam, Yaadon Ki Baaraat, Padosan, Jewel Thief Click to look into! >> Read More... , and Aradhana, have some of the best music soundtracks created by Pancham Da.The late, great musician R.D. Burman produced evergreen music. His music still resonates with us today and manages to move us in some way. R.D. Burman's music, whether in "Tujhse Naraaz Nahi Zindagi" or "Aap Ki Ankhon Mein," made us feel hurt, in love, and happy. He even got us moving to his music with a few of his songs, like "Mehbooba Mehbooba," " Dum Maaro Dum Click to look into! >> Read More... ," or "Piya Tu Ab Toh Aaja." While there are many ways to explain Pancham Da in words, nothing does so better than his music.The following list contains 10 timeless songs by the music director:
1. Dum Maaro Dum (1971)
The song, "Dum Maaro Dum" from the "Hare Rama Hare Krishna" movie, was based on Zeenat Aman Zeenat Aman is a trendsetter and the most versatil >> Read More... and Dev Anand Dev Anand would be nostalgically remembered by fil >> Read More... , who play siblings, and became popular in the early 1970s because of its catchy choruses, appealing hooks, clever guitars, and pounding rhythms. The lyrics, which were written by Anand Bakshi Anand Bakshi was an old poet and lyricist with his >> Read More... , referred to a gang of drug-dependent hippies in Nepal. It remains a club favorite even today.
...
2. Yeh Dosti Hum Nahi Todenge (1975)
For the 1975 film Sholay, R. D. Burman composed the song on friendship. The song was written by Anand Bakshi and showcased the vocal talents of Kishore Kumar Kishore Kumar is an Indian playback singer, who ha >> Read More... and Manna Dey Manna Dey is one of the greatest Indian classical >> Read More... . Dharmendra and were featured in the song.
3. Kya Jaanu Sajan (1967)
When the most beautiful tune by RD Burman and the ethereal voice of Lata Mangeshkar Lata Mangeshkar, the veteran playback singer, had >> Read More... accompanies the heartbreaking lyrics of Majrooh Sultanpuri Majrooh Sultanpuri was born in Sultanpur on Octobe >> Read More... , you know it's amazing. The song stays with you for a while after you hear it. The song, which was shot with Rajesh Khanna Born as Jatin Khanna on 29th December 1942, the ch >> Read More... and Asha Parekh Asha Parekh was born in October 1942 to a middle-c >> Read More... , is a dream scene filmed in color while the entire "Baharon Ke Sapne" film is still in black and white.
...
4. Ek Ladki Ko Dekha Toh Aisa Laga (1998)
Pancham Da composed the popular song Ek Ladki Ko Dekha Toh for the 1998 film 1942: A . Javed Akhtar Javed Akhtar is an Indian poet, lyricist, film scr >> Read More... wrote the song, which was sung by Kumar Sanu Having chaired over 17,000 songs in the last 27 ye >> Read More... . R D Burman received his final Filmfare Award for Best Music Director for the song, which featured Manisha Koirala Manisha Koirala, is a Bollywood actress of Nepales >> Read More... and Anil Kapoor Anil Kapoor was born on 24th December 1956 in Mumb >> Read More... in the major roles.
...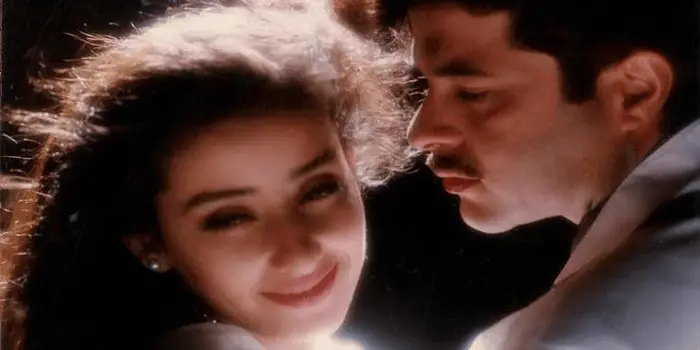 5. Kya Hua Tera Wada (1977)
The song "Kya Hua Tera Wada" from "Hum Kisise Kum Naheen" is still vivid in people's minds. It was written by Mohammed Rafi Mohammed Rafi is a renowned Indian playback singer >> Read More... , RD Burman, and Sushma Shrestha Sushma Shrestha is an Indian playback singer, popu >> Read More... . Many new-age songwriters have remade the song in their distinctive styles as a result of its widespread appeal.
...
6. Chura Liya Hai Tumne Jo Dil Ko (1973)
This song from the 1973 film "Yaadon Ki Baaraat," sung by Asha Bhosle and Mohammed Rafi, continues to rank among the most melodic love songs ever recorded in Bollywood. The song still appeals to young people because of its ultra-cool feel.
...
7. Khatooba (1980)
A Central Asian fantasy story served as the basis for the Indo-Soviet production "Ali Baba Aur 40 Chor." Burman uses choruses to create a sound that combines disco and Central Asian themes. The song, "Khatooba," was written by Bakshi and featured Zeenat Aman performing in a group.
...
8. Pyaar Karne Waale (1980)
In this song from the film " Shaan Shantanu Mukherjee is a very popular singer and kn >> Read More... ," R. D. Burman masterfully incorporated the famous disco sound of the time. Parveen Babi The actress who changed the face of Bollywood and >> Read More... and a large ensemble cast, including Amitabh Bachchan and , are featured in the song. In his writing, Bakshi stated, "Pyaar Karne Waale Pyaar Karte Hain Shaan Se, Jeete Hain Shaan Se, Marte Hain Shaan Se."
...
The song "Kuch Toh Log Kahenge," sung by Rajesh Khanna to Sharmila Tagore Sharmila Tagore is a Bengali actress, who later sh >> Read More... in the 1972 film Amar Prem Story soon >> Read More... , is a well-known song from the film. Anand Bakshi wrote the song, composed by Pancham Da and performed by Kishore Kumar.
10. Pyaar Deewana Hota Hai (1970)
The song, written twice and recorded in both Hindi and Bengali, was featured in the 1970 film Kati Patang. Kishore Kumar delivered the voice, and Anand Bakshi composed the song's Hindi lyrics. Asha Parekh was the intended recipient of Rajesh Khanna's singing in the music.