1) Anushka Sharma Born in an army family to Col. Ajay Kumar and Ashi >> Read More...
This stunning Rab Ne Bana Di Jodi dDebutant mesmerized everyone with her beauty. But after her lip job, the audience were left shocked. She looked like a duck in Koffee With Karan. In PK, the audience had to bear such a heartbreaking failed lip job. Her changed jawline was a breaking news... She exploded the internet after her lips surgery.
...
2) Rakhi Sawant Rakhi Sawant, the well-known drama queen of the In >> Read More...
She entered Bollywood as a masala item girl. She has beenis in media due to her bold actions and statements. We have seen her grow over the years. Alsond we have also seen her numerous cosmetic surgery transformations.According to Rakhi, She thinks a doctor can give you whatever God hasn't not given. Her cosmetic surgeries were more of a bane than boon.
...
3) Shilpa Shetty Kundra
She is one of the sexiest actresses in B-Town. She has a killer smile and bombshell body. But the reason behind that pretty seductive smile is a lip job. She also had a nose job done. These surgeries were a boon and completely transformed her. From a duckling, she changed into a beautiful swan.
...
4) Shruti Hasan
She has confessed of undergoing a knife. She has enhanced her lips and got a nose job done too. She looks incredible, and her transformation is flawless.
...
5) Priyanka Chopra Born on 18 July 1982, Priyanka Chopra is an establ >> Read More...
...
She has gained stardom that she dreamed. She is currently ruling the world and making India proud at various platforms. Theis Quantico famed star had a full circle transformation. She has refused all allegations regarding undergoing a lip surgery. But from her pictures, it is evidently visible.Well, Lips don't lie. Her lips don't lie about the surgery.
...
6)
She is the Dabangg Queen of B-Town. She has always playeds bold roles. Her debut was from the movie Gangster. But over the years she has undergone under several surgeries. Her lip and breast enlargement surgeries are evidentially visible. She is proud of her new self.
...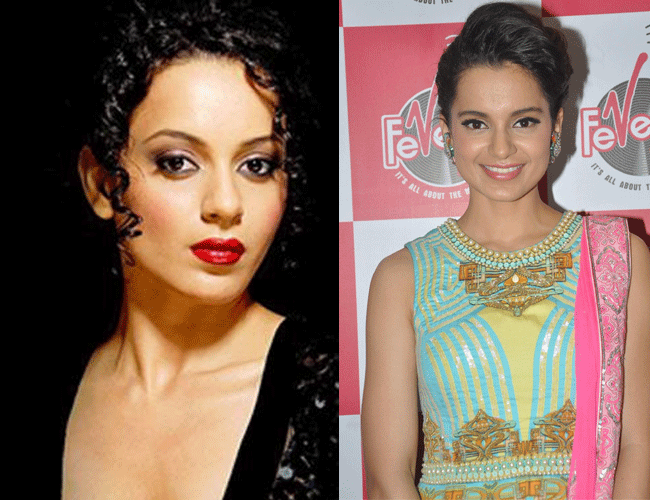 7)
She is the Barbie doll of Bollywood. Everyone fell in love with her dazzling smile. She has a beautiful face and toned body. But still, this diva enhanced her features with surgery.There has been a great transformation in her lips. Initially, her lips were thin. But after surgery, she had full lips. All thanx to lip surgery.
8) Gauhar Khan Gauhar Khan or Gauahar Khan or Gauahar Zafar Khan >> Read More...
She gained fame from her show The Khan Sisters. She also won a season of Bigg Boss Bigg Boss Tamil is the Tamil language version of t >> Read More... . This wannabe actress went under the knife to get perfect lips. The surgery could also not help her gain the fame and stardom she wanted.
9) Sri Devi
Even this evergreen diva could not resist undergoing a knife. She has a big nose and thin lips. But constant surgery gave a shape to her nose and lips. She has evolved beautifully.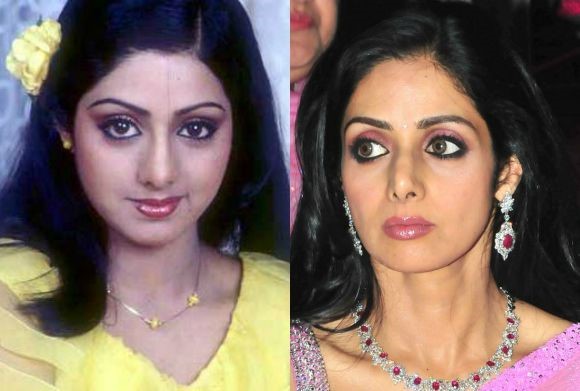 10) Koena Mitra Koena Mitra is an Indian model, actress and the wi >> Read More...
She is an example of procedure went wrong. She was fond of surgery and. She went under the knife multiple times. Like Shilpa, she didn't have a wealthy NRI husband to support her needs. Thus she is reaping the consequences of seeds sowed.