Whenever and wherever celebrities do something, they always remain in headlines, especially Indian celebs. Film industry and politics are the two most controversial worlds which has the most powerful people. Actors have their fan following all over the world and politicians are also very famous. Politicians have hoards of dutiful and staunch supporters. They always remain in headlines because of the bills, election, constitution, amendments, etc.
1. ' Govinda Govinda is a popular Bollywood star who is known f >> Read More... '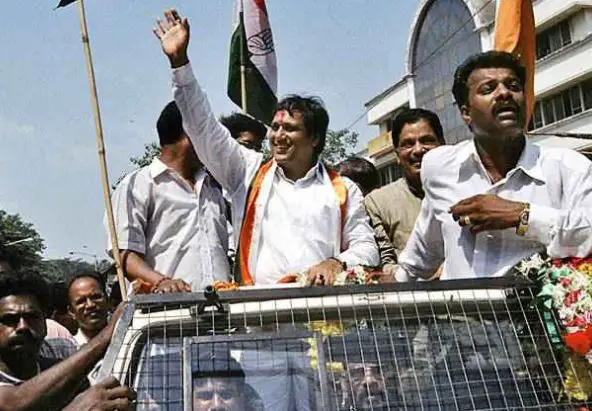 He was one of the famous actors of 1990s. He is known as Comedy King. In 2000s, his movies didn't go well at the box office. He then joined politics as a member of Indian National Congress. From 2004 to 2009, he was an MP from Mumbai North Constituency. Govinda was tagged as abysmal because he didn't fulfill the promises and announcements he made during his tenure despite of winning the seat by a huge number of the majority. During 2005 Mumbai floods, the people of his electorate criticized him for his inaccessibility. Seeing his political career, he chose not to contest election again in 2009. He went back to movies; He has done many movies, but none of them are going well.
2. Jaya Bachchan Born on 9th April 1948 Jaya Bachchan is an Indian >> Read More...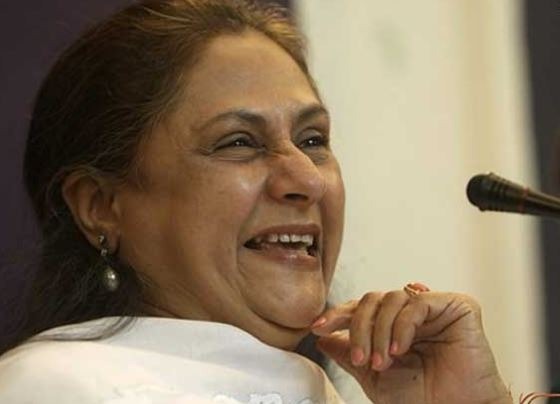 She is the wife of legend actor, Amitabh Bachchan Amitabh Bachchan was conceived on October 11, 1942 >> Read More... . She was the most ambidextrous and polished actresses of her time. From the Samajwadi Party, she was elected as a Member of Rajya Sabha. By the Government of India, she has been awarded Padma Shri. She remains quite active in Indian Politics. She has done many hit movies, and after joining Politics, she is still continuing her Movies career as well.
3. Shatrughan Sinha Shatrughan sinha is a well known name of the Hindi >> Read More...
He is known by his nickname 'Shotgun.' His one dialogue 'Khamosh' is very popular. Shatrugun is always remembered whenever this word Khamosh is taken. He debuted in ' Dev Anand Dev Anand would be nostalgically remembered by fil >> Read More... 's movie "Prem Pujari" where he played a small role. But it was a ladder of success for him. Then he gave a mesmerizing performance in some of the movies like 'Kalicharan' and ' Blackmail Click to look into! >> Read More... '. In Bihar's Patna Saheb Constituency, he defeated Shekhar Suman Born on 14th June, 1960, Shekhar Suman is a well k >> Read More... , and this was his entry in Politics. He was the head of BJP Culture and Arts Department. For the Department of Health and Family and after that for the 13th Lok Sabha the Department of shipping, he was the Cabinet Minister. Presently, he is the Member of Parliament, and he was re-elected in 2009.
4. ' Chiranjeevi Click to look into! >> Read More... '
He is the superstar of South cinema. He is one of the most known and popular actors of Telugu cinema. On National Integration as a co-producer, he got the National Award for Best Feature Film. He also got the third highest civilian award i.e. Padma Bhushan. In 2008, he entered into Politics, formed the party Praja Rajyam which was the third largest party at that time in State Assembly.
5. ' M G Ramachandran M G Ramachandran was a demigod for his fans. And h >> Read More... '
He is the only actor-turned-politician to have reached the Zenith of both the worlds. He is popularly known as MGR. He is a successful actor, director, and producer. One of the blockbuster Tamil film ' Iruvar Coming Soon >> Read More... ' is said be partly based on in his life. He was the Chief Minister of Tamil Nadu. In 1988, he was honored with the Bharat Ratna. As a member of DMK he joined politics, but afterward, MGR formed his own party called AIADMK.
6. ' Jayalalithaa Jayalalithaa Jayaram, more popularly known as Pura >> Read More... '
She was one of the most powerful among all Indian celebrities who became Politicians. Before entering politics, she was a superstar actress in South Indian films. Her nickname is ' Amma AMMA is a Telugu drama serial aired from Monday to >> Read More... ' meaning Mother. She was the Chief Minister of Tamil Nadu as well as and the General Secretary of AIADMK. She has a huge number of followers. She was the favorite of everyone in Tamil Nadu. Many camps are run by her name Amma. These camps helped poor people a lot. Recently, she died because of Kidney failure. Many people around 782 died because of this shocking news. India lost one of the most lovable people in the country.
7. Jaya Prada Jaya Prada is a renowned Indian actress and politi >> Read More...
She worked in Movies with various type of language Hindi, Telugu, Kannada, Malayalam, Bengali, and Marathi. In 1994, she entered in Politics as a member of Telugu Desam Party. But after sometimes some differences arose between Jaya and Chandrababu Naidu and she left the party. The party fell into the hands of Chandrababu. Jaya Prada joined Samajwadi Party of India's North side. She succeeded in gaining a toehold in Uttar Pradesh. But In 2010, she was expelled from it due to her motives within the party.
8. Vinod Khanna Vinod Khanna, the name of the tinsel town, is alwa >> Read More...
Vinod Khanna is one of the most popular actors in 1970s. He had a huge female fan following. In 1997 he joined BJP. And then in 1999, from the Gurdaspur constituency, he was elected as the Union Minister for Culture, Later as a Minister of External Affairs afterward as a Minister of a State. In 2004, he once again re-elected from the same constituency. But in 2009 he lost the elections.
9. Shabana Azmi Shabana Azmi is a film actress of Indian origin an >> Read More...
She is one of the most popular and known actresses of the industry. But she is more known for her social work. She has worked for causes like AIDS, child survival, the betterment of slum dwellers and more. She is remembered for her evergreen song 'Tum Itna Jo Muskura Rahe Ho.' As an actress, she has done many excellent movies like 'Ankur', 'Godmother', and ' Masoom Click to look into! >> Read More... ', etc. She is a five-time National Award winner for Best Actress. In 1997, she was nominated to the Rajya Sabha, and she is an active part of it too.
10. ' Dharmendra  Dharmendra Singh Deol was born on 8th December 19 >> Read More... '
He is known as the Veeru in the movie 'Sholay', one of the blockbusters of the 90s. He is the soft-hearted Jat of the Hindi film Industry. He is a highly successful actor of his time. He is the husband of ' Dream Girl Dream Girl is a drama based Indian show that runs >> Read More... ' of Indian Cinema i.e. Hema Malini Hema Malini is perhaps the only dream girl of the >> Read More... . She was a very popular actress of her time. He is a Living Legend from Punjab. From the Bikaner Constituency in Rajasthan, he was appointed as a Member of Parliament from the Bharatiya Janata Party.