1. 'A Wednesday!'
A Wednesday is a gripping story about a mysterious man who calls the commissioner of Mumbai Police Click to look into! >> Read More... and threatens to blast five bombs simultaneously if his demands do not get fulfilled. The film had power packed performances by the lead actors Naseeruddin Shah Naseeruddin Shah is an experimental actor and asso >> Read More... and Anupam Kher Anupam Kher is a very popular actor, director, and >> Read More... . It received great praises by the critics and did a decent business at the box office.
...
2. ' The Lunchbox Click to look into! >> Read More... '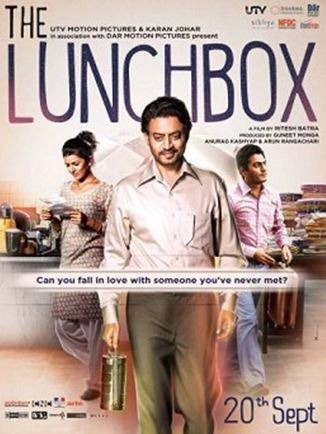 The Lunchbox is a romantic tale of two very different people, an old widower and a young married woman. They accidently get in touch due to a misplaced lunchbox and soon start exchanging letters. The film got premiered at Cannes Film Festival and upon its release in India it received critical acclaim and was loved by the audiences as well.
...
3. 'Being Cyrus'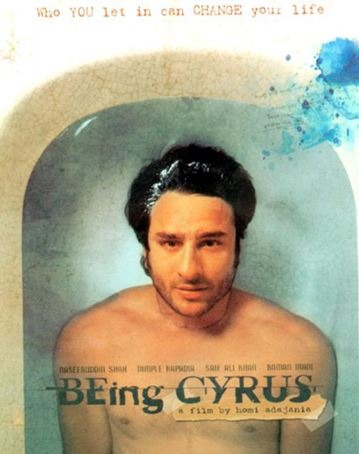 ...
Cyrus works as an apprentice for a retired sculptor and comes to know about his dysfunctional family. This psychological thriller is gripping and keeps us hooked till the end. has brilliantly acted and narrated in the film. Naseeruddin Shah, Dimple Kapadia Regarded as the wife of the first superstar of Hin >> Read More... , Boman Irani Boman Irani is a well known name today in the Bol >> Read More... and Simone Singh Simone Singh is the face of Indian Television. She >> Read More... are great as the supporting cast.
4. ' Fan Click to look into! >> Read More... '
...
The song Jabra Fan became very popular, but it was used only as a promotional song and not included in the film. The story revolved around a fan and his obsession with a Bollywood superstar. The film showed the equation between a fan and his idol which did not require any songs. Both the characters were played by Shah Rukh Khan Shah Rukh Khan or also known as SRK is a prominent >> Read More... and he received praises for his performance.
5. 'Jaane Bhi Do Yaaro'
...
It is a satirical film highlighting the issue of corruption in India. It did not garner attention on its release but now is considered a classic. It is entertaining and does not let anyone miss any song or dance sequences.
...
6. 'Kaun'
...
Kaun is a gripping tale of a mysterious woman living alone in her house, and a stranger comes knocking at her door. One gets hooked from the very beginning, and the climax leaves everyone dumbstruck. It features Urmila Matondkar Urmila Matondkar is an Indian actress born on 4th >> Read More... , Manoj Bajpayee Born on 23 April 1969, Manoj Bajpai is first a Bol >> Read More... and Sushant Singh Sushant Singh is an Indian film actor and a host o >> Read More... and they all have done justice to their roles.
7. ' Titli Click to look into! >> Read More... '
It is a dark film that revolves around a dysfunctional family living in the underbelly of Delhi. They survive through petty theft and robbery. Titli's struggle to escape from the family and the life of crime builds the plot of the film. It attended many International Festivals and received huge critical appreciation.
8. ' Aligarh Click to look into! >> Read More... '
Aligarh tells the story about a Marathi professor, S. R. Siras, who teaches at the Aligarh Muslim University, and how his life gets disrupted by the media and public due to his homosexuality. The movie focuses on the issue of one's right to privacy. Manoj Bajpayee has done a very impressive job, and it is believed to be the finest performance of his career. Raj Kumar Yadav has also done a brilliant job as a supporting actor and makes the movie a must watch.
9. ' Black Click to look into! >> Read More... '
Black explores the student-teacher relationship between a deaf and dumb girl, Michelle and her teacher Debraj Sahai. Hellen Keller was the inspiration for the movie. It received critical appreciation and Rani Mukerji Rani Mukerji is one of the most celebrated Indian >> Read More... and ended up winning awards for their brilliant performances.
10. 'Bhoot'
Bhoot is a supernatural horror film starring Urmila Matondkar and Ajay Devgan Ajay Devgn is an Indian film actor. He is perhaps >> Read More... . The story revolves around a couple who unknowingly buys a haunted apartment. The movie was appreciated by the critics and also ended up winning many awards.