Bollywood occasionally produces a film that, in addition to being visually stunning and evoking strong emotions, also offers a heart-warming tale and leaves you thinking about it long after the credits have rolled. These films ought to be on your watch list if you adore stories presented in lovely frames.
The excellent chemistry between Singh and Bhatt is one of the pleasures of "Gully Boy": Her sardonic smile meets his open-faced grin, and the screen lights up. Although Singh is roughly ten years older than his character, he has the boyish charm to fit the part and raps expertly. As expected, the musical pieces are upbeat, and many of them have lyrics by the director's famous writer-lyricist father , Javed Akhtar Javed Akhtar is an Indian poet, lyricist, film scr >> Read More... , that perfectly capture the concept.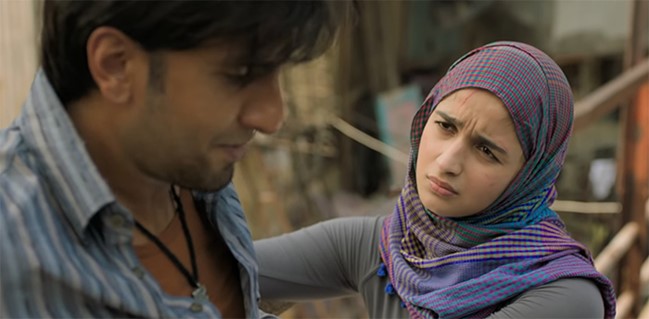 ...
2. War
Tiger Shroff Jai Shroff or popularly known as Tiger Shroff is a >> Read More... plays Khalid Rahmani;an Army officer tasked with apprehending his former mentor Kabir ( Hrithik Roshan Hrithik Roshan with his unimaginable dance moves i >> Read More... ), who has mysteriously gone rogue, in War, which may be described as an exhilarating action thriller. On the way to their showdown, there are fast-paced chases, violent fights, incredible feats of gymnastics, fantastic technology, attractive men and women, breathtaking locations in Italy, Portugal, Australia, India, and other countries, as well as some clever plot twists.
3. Neerja
Neerja is a biopic about a flight attendant who lost her life trying to save others aboard Pan Am Flight 73, which was hijacked by Palestinian terrorists in Karachi in 1986 and was headed to the United States. Its totally a Sonam Kapoor's show, she is just mind-blowing in this character.
...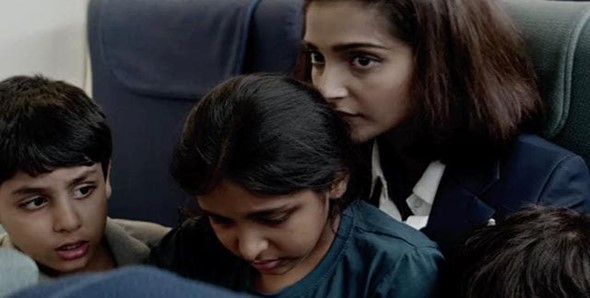 4. Gulabo Sitabo
The two puppets Gulabo and Sitabo, who make sporadic appearances and seem continuously at odds, are the source of the title, which director Shoojit Sircar Shoojit Sircar is an Indian film producer and dire >> Read More... describes as parody. Among other subtexts, the film employs metaphors to illustrate the class divide between the haves and the have-nots in our society.
...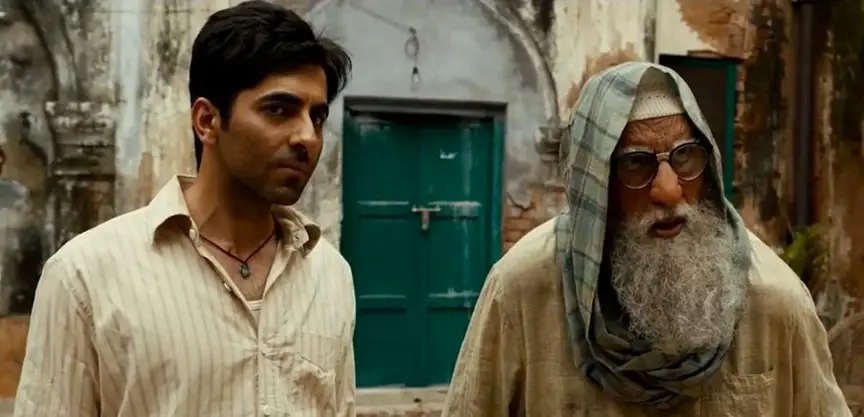 5. Rock On
The plot centers on four friends who decide to start a rock group named Magik and set out to record an album. The band members are Aditya ( Farhan Akhtar One of the most recognized young director of India >> Read More... ), who sings lead and writes lyrics, Joe ( Arjun Rampal Amit Rampal is an Indian Actor, Host, Producer and >> Read More... ), KD ( Purab Kohli Purab Kohli is an Indian model, Video Jockey (VJ) >> Read More... ), who plays guitar, and Rob ( Luke Kenny Luke Kenny has been the face of music in India for >> Read More... ), who plays the keyboard. The friends who once shared a passion for the same thing drift apart due to a setback and start living their own lives.
...
6. Zindagi Na Milegi Dobara
The roles played by each of the three male leads are flawless. Once again sporting a Greek God appearance, Hrithik Roshan is endearing not only via his appearance but also through his genuine demeanor. Farhan Akhtar has a funny sense that is both original and spot-on. In the touching scene where he faces his father, he is also outstanding-instigating the trip, serving as a mediator between his pals, and being conflicted about his own love life.
...
7. Queen
A young Delhi girl named Rani () will soon get married in three days. After her mehendi ceremony, her fiance Vijay (Rajkumar Rao), who has returned from London, cancels the wedding. The movie then begins. Rani leaves alone for her prearranged honeymoon to Paris and Amsterdam, at first bewildered and heartbroken.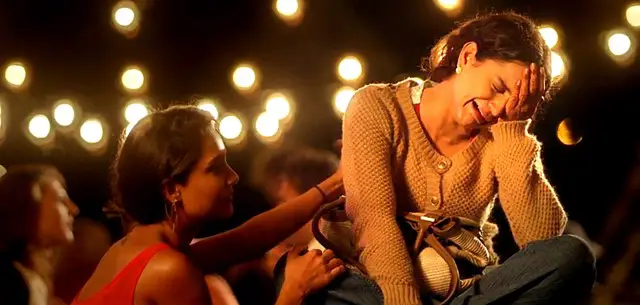 ...
8. Chak De India
The sports movie Chak de India is realistic, upbeat, enjoyable, and inspirational. The film is about hockey, which is mainly disregarded as India's national sport. It also features a girl's hockey team that is shunned, a little patriotism, team spirit, and, ultimately, the nature of overcoming challenges. In addition, the movie draws inspiration from Mir Ranjan Negi Ranjan Negi is a renowned hockey player, but his i >> Read More... , a former hockey player.
...
9. Dum Laga Ke Haisha
Ayushmann Khurrana This Vicky donor worked as radio jockey, Video joc >> Read More... plays Prem, a man-child forced to wed the adorable but vertically challenged Sandhya in the Haridwar-set movie ( Bhumi Pednekar Bhumi Pednekar is Maharashtrian unconventional act >> Read More... ). Prem is neither talented nor qualified, and that's where it becomes dicey. Both those things apply to Sandhya. However, given that it is the 1990s, neither party has a lot of options in planned weddings.
10. Devdas
The early 20th century British-Indian melodrama Devdas does a fantastic job of emphasizing the interpersonal relationships of multiple immensely affluent families. The drama is incisive and contains numerous "Oh no, they didn't! -aspects of the plot that will make you laugh and gasp rather than at it. Devdas by Bhansali is a classic example of romantic melodrama in many respects.