The Filmfare awards is an event to honor the excellence of cinematic achievement in India. This award is one of India's oldest and most prestigious film awards. Multiple actors have performed extraordinarily in the film industry more than once, which made them entitled to more than one Filmfare award. So let's check the list of top 10 celebrities with more than one Filmfare award.
1. Gulzar
Gulzar is the greatest Indian singer known for his songs in Bollywood films. He also has contributed his work as a lyricist, screenwriter, author, and film director. The most famous song by Gulzar was "O Majhi Re Apna Kinara" from the ghazal Dard Ka Safar. Gulzar's songs have been nominated for Filmfare Awards on many occasions, including 22 awards, including Best Dialogue, Best Director, Best Lyricist,  Best Documentary, Best Story, Critics Award for Best Film, and one Lifetime Achievement Award.
...
Asha Bhosle is one of India's most successful playback singers, having recorded songs in multiple languages. Bhosle's career started as a child singer on All India Radio Calcutta. She made her film debut singing the song Saawan Aaya. She has achieved 9 Filmfare awards in the domain of best female playback singer, a Lifetime Achievement Award, and a special award.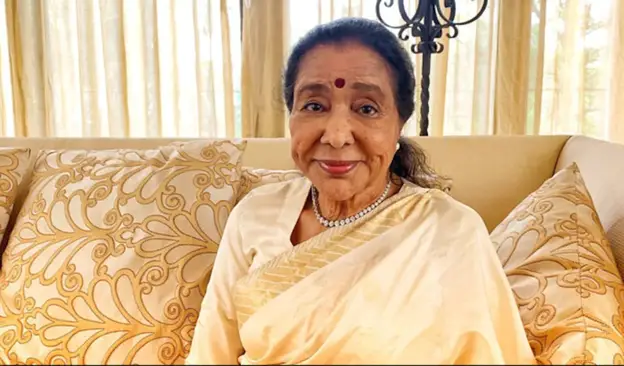 Jaya Bachchan is an Indian actress and stateswoman who later, in 2004, joined politics. She is the wife of another legend of the film industry Amitabh Bachchan. She has also won 9 Filmfare awards, just like Asha Bhosle, but the difference is that in the form of best actress and best supporting actress, along with a lifetime achievement award.
...
4. Amitabh Bachchan
Amitabh Bachchan is the only personality in Bollywood who has won the three highest civilian awards: Padma Shri, Padma Bhushan, and Padma Vibhushan. Also, apart from this, in the film industry, he has won five National Film Awards The National Film Awards gets presented every year >> Read More... and a total of 16 Filmfare Awards, including the Filmfare Lifetime Achievement Award.
...
Shah Rukh Khan is one of Bollywood's biggest stars, with 17 consecutive years at number 1 on the Box Office India list. He is considered one of the highest-paid celebrities, and there is no offense to it because of his brand reputation and contribution to the film industry. He has won 15 Filmfare awards till now, including Special Award Swiss Consulate Trophy.
...
6. AR Rahman
AR Rahman, also known as Allah Rakha Rahman, is a singer, songwriter, music producer, musician, and philanthropist from Chennai, India. He is considered among the most excellent musicians of his generation due to his fantastic performance inustry. And therefore, he has won also won 15 Filmfare awards till now.
...
"Lata Mangeshkar" is an Indian singer and one of India's best-known and most respected playback singers. She has recorded songs in over thirty-five languages and is known as one of the leading singers in the history of Indian music. She has been awarded the Filmfare award seven times in her career, with a one-lifetime achievement award.
...
Dilip Kumar is among the greatest actors from India and had a significant impact on popular culture. Kumar is known for his several films that influenced cinema and societal conceptions of race and identity. He has won 8 Filmfare awards in his lifetime.
...
Javed Akhtar is one of India's most famous actors, directors, and lyricists. In 1982 he got a break in Bollywood with the film Om Shanti Om and has since become one of India's most respected actors. In 1997 Javed wrote Ajooba, which won the Filmfare Award for Best Film. In his time, he has been part of 8 Filmfare awards.
Saroj Khan is an Indian dance choreographer. She has contributed to the film industry for over 40 years of her lifetime, choreographing around 300 films. She has won 8 Filmfare awards. A few of her fantastic film choreography include Lagaan and ABCD: Any Body Can Dance.