Bollywood is not totally filled with glamour. The rising stars of Bollywood do fall at some point in time due to controversies, sex scandals and so on. Here are top ten Bollywood celebrity scandals.
The ' Gangster Click to look into! >> Read More... ' star Shiney Ahuja was blamed for raping his domestic help in June 2009. His wife and many of his colleagues from the industry had said that he was being framed. But later on, the medical reports claimed that the young woman was forced. Then Shiney Ahuja finally admitted to it.
The famous filmmaker was accused of raping Preeti Jain Preeti Jain is a model who was born in a family wh >> Read More... . According to Preeti, she had sex with Madhur Bhandarkar because he promised her a role in a film. But after she didn't get a film so she threw a case against him. After fighting the case for eight years, Madhur was finally relieved when Preeti was arrested for hiring a killer to kill him.
When the model/actress Pooja Bedi Born in the year 1970, Pooja Bedi is a former Hind >> Read More... was dating the actor Aditya Pancholi, the latter's maid charged him with rape. She was just 15-years-old. The industry was shocked by Aditya's behaviour. Eventually, after hearing the rumours, Aditya and Pooja broke up.
...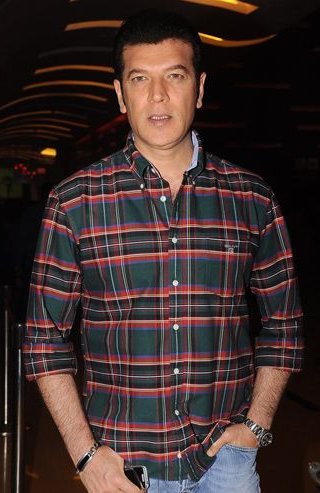 Dibakar Banerjee got the attention of the media when there was a controversy that involved Payal Rohatgi Payal Rohatgi is an Indian actor best known for he >> Read More... . They were initially on good terms, but when Payal went to him for a role in the film, things changed as Dibakar asked her to strip for him. Dibakar, on the other hand, had a different story, saying that she had different intentions. This claim against him couldn't be proved.
...
There was a sting operation done on Shakti Kapoor. He was caught on camera, when he was asked for sex in trade for a role in the movie. A journalist who did this sting operation acted as a struggling actor and went to him.
...
When Riya Sen and Ashmit Patel were dating an MMS video was leaked which showed them both. The video was for ninety seconds and is said to be taken out in a hotel room with a camera phone. The media jumped on the actresses while judging her.
...
The once known actress Mamta Kulkarni Controversies shrouded Mamta Kulkarni during her t >> Read More... had faded away from fame before Raj Kuman Santoshi offered her a film. When the film hit the box office, it failed. So, Mamta accused Raj that he had attempted to have sex with her. However, no one supported her, and she disappeared once again.
...
Subhash Kapoor Subhash Kapoor is an Indian film director, produce >> Read More... , who was the filmmaker of Jolly LLB, was charged for molesting Geetika Tyagi. This case got proven when a video was released by Geetika where Subash's wife was begging to keep it a secret because of their son. The video went viral, and Subhash was behind bars.
...
In the year 2006, there was a recording tape of the call made between the actress Bipasha Basu and the politician Amar Singh. The tape that had leaked sounded very vulgar. Bipasha was against it while saying it wasn't her voice where as Amar claimed it was his voice, but said he wasn't speaking to Bipasha Basu.
Yuvraj Parashar, who is a struggling actor and is openly gay has accused Onir, who is a filmmaker for raping him. According to the reports, it seems that Prashar had gone to Onir's house in hopes of getting a role in the film and when they were having a drink Onir jumped on Prashar. One director claimed that it was a consensual sex and Prashar withdrew all the charges.