Startups are the newest form of expanding your ideas and money. So, many B-town celebrities were showing their interest in investing in Startups. The latest fashion is starting startups related to any Tech company or Health care sector. Here are some of the startup investments made by Indian celebrities:
Deepika Padukone Deepika Padukone is an Indian actress and model. S >> Read More...
...
Deepika Padukone is one of the leading actresses in the film industry. She is a multi-talented actress, who impressed audiences with her natural performance. She has collaborated with the fashion portal "Myntra" to launch another line under her brand "All About You." Using her company "Ka Enterprises," Deepika Padukone invested in a "Fast-Moving Consumer Goods" company (FMCG) health-food brand "Epigamia" and Blu Smart, an e-mobility service provider.
Hrithik Roshan Hrithik Roshan with his unimaginable dance moves i >> Read More...
...
Hrithik Roshan is in the list of the World's most handsome man & number four position in Asia's most handsome man; he has been a part of many successful movies like " Krrish Click to look into! >> Read More... ," " Super 30 Click to look into! >> Read More... ," " Agneepath Click to look into! >> Read More... ," etc. Hrithik Roshan launched his lifestyle brand HRX in 2012, after the fame of the movie "Agneepath." The brand now focuses on apparels and footwear. Hrithik is also associated with health and wellness start-up "Cure.Fit." The "Xiaomi" joined hands with the "HRX" brand for its wearable Mi band and named the "Mi Band HRX Edition."
Madhuri Dixit Madhuri Dixit is not just known as the also a smil >> Read More... &
...
India's Veteran actress Madhuri Dixit and the action hero Akshay Kumar, both of them, invested in a startup, which is a smart-tech-enabled, integrated preventive healthcare platform, GOQii, which provides an end-to-end healthcare and wellness experience for users. Vishal Gondal, founder and CEO of GOQii, said that "We are extremely delighted to have Akshay Kumar as part of our GOQii Family; the values that GOQii stands for a living are exercise, eat healthily and rest well."
Priyanka Chopra Born on 18 July 1982, Priyanka Chopra is an establ >> Read More...
...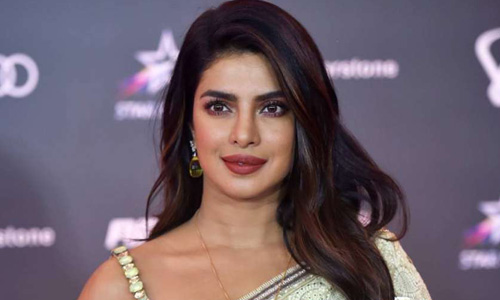 Desi Girl of Bollywood is now known in Hollywood for her extreme acting talent and has been a part of the Hollywood Movie Industry. She invested in a Dating App "Bumble," a US-based dating app. Priyanka Chopra is not only an investor of the app but also a partner and an adviser. In an interview, she said that she was inspired by Hollywood actor Ashton Kutcher Ashton Kutcher is a prominent American model turne >> Read More... to make investments in tech startups.
...
Ayushmann Khurrana This Vicky donor worked as radio jockey, Video joc >> Read More...
...
Actor Ayushmann Khurrana has invested an undisclosed amount in a startup "The Man Company" (TMC). The founder of TMC said that the actor would not hold any board position; the Man Company is known to offer a head-to-toe range of men's grooming products across various categories, including bath and body management, shaving, and perfumes. The actor Ayushmann Khurrana would also be the brand ambassador for the company.
Arjun Kapoor Arjun Kapoor is a Bollywood star. He was born on 2 >> Read More...
...
Arjun Kapoor has also invested in a startup company for home food delivery company "Foodcloud" for the empowerment of women. Arjun Kapoor also said that "My aim at investing in Foodcloud.in is to contribute towards a larger societal purpose of empowering the homemakers to contribute towards their family income." The food delivery platform runs on the premise of home cooks delivering hygienic and home-cooked food to customers from their kitchens.
Amitabh Bachchan, the Big B Click to look into! >> Read More... , has invested in local search engine app "Just Dial." The company had signed up the prominent actor as its brand ambassador and offered him 62,794 shares for INR 10 each in 2011, which has valued at INR 6.27 lakh in total, in 2013, the value of his shares increased to INR 6.45 crore from his original investment of INR 6 lakh.
Rana Daggubati Rana Daggubati is a famous Indian actor. He was bo >> Read More...
The 'Baahubali' villain has also been a part of the business industry. He launched in partnership with early-stage VC, Anthill Ventures. Urban-i is a market access program focused on accelerating the business growth of consumer brand startups in India. This platform will serve as a strategically designed platform to bring together capital, consumer brands, and celebrities under one platform.
Sukhbir Singh
The famous singer also has business masterminds who have also invested in the startup ecosystem with his investment in Gurugram-based beverage startup LQI. It has a $200K funding round of this startup. The company uses its proprietary technology for the production of its branded smoothies, milkshakes, and fruit water frozen packs made with 100% raw fresh fruit.
Aishwarya Rai Bachchan Aishwarya Rai Bachchan is a popular Indian actress >> Read More...
Aishwarya Rai Bachchan has invested in a startup with her mother, "Vrinda KR." She has invested INR 50 Lakh each in Bengaluru-based environmental intelligence startup Ambee. It provides data about hyper local air quality, which is accessible to developers, consumers, health researchers, and media companies.