1.
This sexy, good looking actor has done many mythological shows in Bollywood TV series and is loved and praised by the audience for his roles. Some of the shows he has appeared in are Devon Ke Dev Mahadev, Mahabharat, and many others. He has also done a movie with Mithun named Don Muthu Swami.
...
2.
Amitabh Bachchan has done a role in the mythological movie Mahabharat and has given his voice to many such films. He has done many hit movies like Paa, Don and many others to his credentials.
...
3. Puneet Issar Puneet Issar is a prominent Indian actor and brill >> Read More...
Puneet Issar, the veteran actor, was famous for his appearances on mythological TV shows. He got into fame by doing the Mahabharat show on television. He has appeared in movies like Garv- Pride and Honour, Coolie and many other hits to his name.
...
4. Vishal Karwal Born on 18th November, 1984, Vishal Karwal always >> Read More...
Vishal Karwal who made his career start with shows like Splitsvilla and Roadies has also appeared in mythological show Dwarkadheesh – Bhagwaan Shree Krishna and got in fame with it being the main protagonist. He has appeared in movies like 1920-London and few others.
...
5. Priya Bhatija
...
Priya Bhatija is a Bollywood actress who has done TV shows as well. She has done a mythological show called Dwarkadheesh – Bhagwaan Shree Krishna and got quite popular for that. She has also appeared in a comedy film named Chor Chor Super Chor and also in TV serial Kasamh Se Kasamh Se is a drama soap opera that was aired on >> Read More... .
...
6.
Aham Sharma is an actor who has done movies as well as TV shows. He has portrayed the role of Krishna in the TV serial Mahabharata broadcasted on Star Plus channel. Aham has also appeared in movies like Karle Pyar Karle, Blue Oranges, and few other Indian television shows.
...
7. Pankaj Dheer Pankaj Dheer is an Indian television, film actor, >> Read More...
Pankaj Dheer who has done tons of movies and shows in Bollywood industry has also done mythological TV show Mahabharata and was loved by the people for his role. He has appeared in films like Tarzan: The Wonder Car and many other blockbusters to his name.
8. Ashish Sharma Ashish Sharma is an Indian actor who acts predomin >> Read More...
Ashish Sharma who is an actor and has done few movies and TV shows came into limelight after his appearance in the mythological show Siya Ke Ram Siya Ke Ram belongs to historical drama genre. It >> Read More... . He is a very humble and gentleman by nature. Ashish has done a film called Love Sex Aur Dhokha and many TV serials.
9. Ankit Mohan Delhi boy Ankit Mohan, born on 1990 and and brough >> Read More...
Ankit Mohan is an actor who made his debut with TV show Roadies and later got many roles in his career. He has done a role in a mythological TV show Mahabharata and also appeared in the film Mausam. Ankit has done many short movie roles.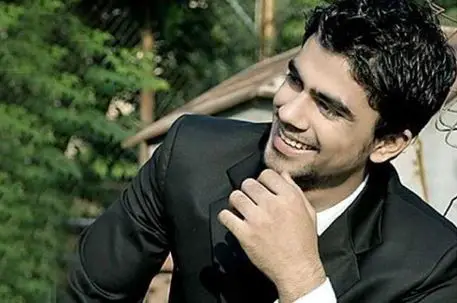 10.
Saurabh Raj Jain, the actor most famous for his roles in mythological shows. He has mostly done shows of this type. To name some, he has appeared in Mahabharata, Devon Ke Dev Mahadev and Bhakton Ki Bhakti Mai Shakti and many others to his credentials.