Sayeed Quadri Sayed Quadri is an Indian poet who has worked as B >> Read More... has been writing some beautiful lyrics since many years. He is known for his thoughtful poetry in Hindi and Urdu language. His Filmography includes Jism, Murder, Kalyug, Gangster, Bas Ek Pal Click to look into! >> Read More... and The Train Click to look into! >> Read More... . His best work includes Bheegey Hont Tere, Woh Lamhe Click to look into! >> Read More... , In Dino, Tu Hi Meri Shab Hai and much more
Let's look onto some best lyrical gem written by noted lyricist Sayeed Quadri-
1. Agar Tum Mil Jao-
This love song is from the film Zeher starred , Shamita Shetty Personal Life: Shamita Shetty took birth on 2nd Fe >> Read More... , and Udita Goswami Udita Goswami is an Indian actress born on 9th Feb >> Read More... . Sayeed Quadri beautifully wrote the song lyrics. The song raged to sensation with its gripping lyrics and music. One can dedicate this romantic love track to their loved one as lovers can easily connect with the song.
2. Tu Hi Mera-
Yet another super romantic track penned by Sayeed Quadri. The song is from the film Jannat 2 which features Emraan Hashmi and Esha Gupta Esha Gupta was born in Delhi, India, where she gre >> Read More... . The track has the heart-warming lyrics which touches the hearts of people who listen to it. Indeed Sayeed Quadri is the king of writing romantic love tracks.
3. Tere Bin Main Yun-
This heart-wrenching track is from the movie Bas Ek Pal. Atif Aslam's melodious and soulful voice makes it even more appealing. The lyrics of this song describe how it's difficult to live without your loved one. The song rightly matches to the feel of people who had heartbreak and lost their loved one. Sayeed Quadri writes song apt to the core of emotions.
4. Aankhen Teri-
Another masterpiece written by noted lyricist Sayeed Quadri. This soulful track is from the film Anwar, and it expresses the beauty of eyes. The song just connects with the listeners' heart, and you will just fall in love with the lyrics. His songs lyrics are always meaningful and substantial which listeners love about his work.
5. Jiya Dhadak Dhadak Jaye-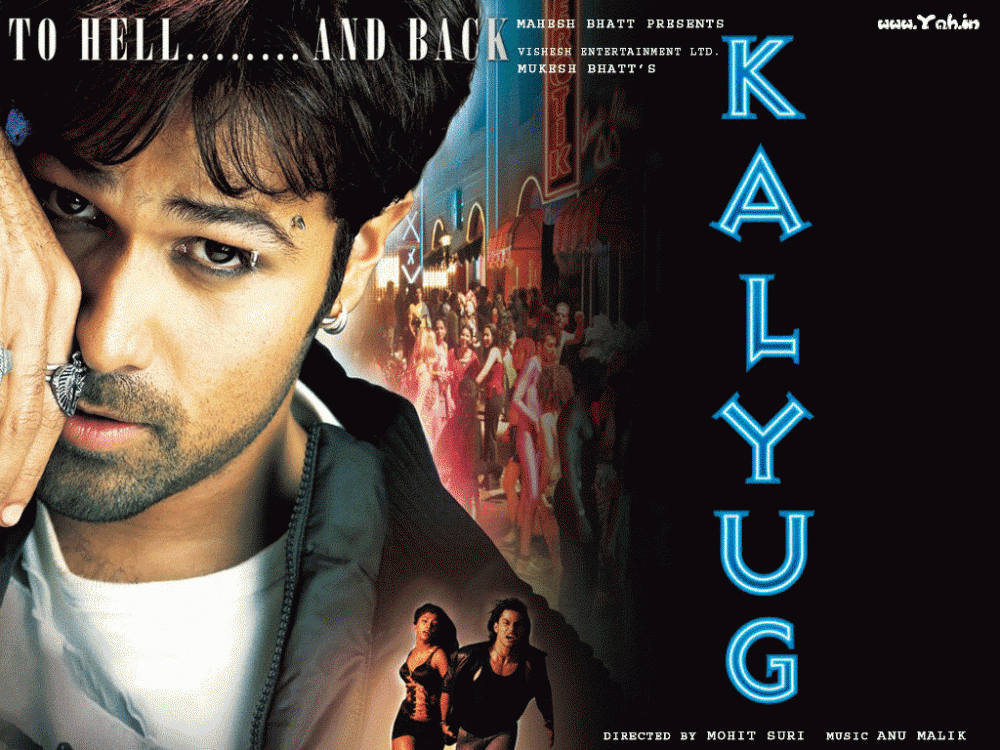 Yet another romantic and soulful song has penned by Sayeed Quadri. The love track is from the film Kalyug. The song raced to success and became love anthem when it was released. It is the lyrics which matters in making the music earworm. Sayeed Quadri has written songs mostly for Bhatt camp.
6. Phir Le Aaya Dil-
The song is beautifully quoted with Ghazal touch which enchants the feel of separation and love. The song lyrics have made profound influence deep inside the heart of listeners. Sayeed Quadri beautifully expressed the pain of love, the pain of separation and the pain of remorse and longing. Arijit and Rekha Bharadwaj voice in male and female version makes this song likable.
7. Jaadu Hai Nasha Hai-
This sensuous and seducing song is from the film Jism which featured John Abraham Like some of our sexy stars, John Abraham has had >> Read More... and Bipasha Basu Bipasha Basu, born in January 7,1979 in Delhi, is >> Read More... . The track lyrics are beautifully written by Sayeed Quadri, and the song induces the feeling of love and romance.
8. Beete Lamhein Hamein-
Another meaningful and Soulful track is from the film The Train. Sayeed Quadri gained momentum by writing down beautiful lyrics in many chartbuster songs. The track too became sensational for its thoughtful lyrics and music.
9. Bakhuda Tum Hi Ho-
Sayeed Quadri is known for adding Urdu words in songs. This track is from the film Kismat Konnection Click to look into! >> Read More... starred Shahid Kapoor Shahid Kapoor also identifies as the name Shahid K >> Read More... and Vidya Balan Vidya Balan is an award winning Bollywood actress >> Read More... . The song is appealing and likable for music lovers.
10. Kaho Na Kaho-
This romantic love track is from the film Murder featuring Emraan Hashmi and Mallika Sherawat Mallika Sherawat is a glamorous Model turned bold >> Read More... . This movie album became chartbuster for its gripping music and lyrics. The song became sensational, and Sayeed Quadri made it again to write a soulful love song.