Bollywood has seen many talented child artists over the years. Sometimes, they are the magic component that, through their essence and presence, carry the entire film. With their impeccable acting skills, they surprise the audience. Exhibiting such talent and charisma at a young age, these child artists will surely go a long way. Some even leave an everlasting impact on the viewers with their performances. Today, we look at some of the best Bollywood movie performances from child artists.
Darsheel Safary instantly made the audiences fall in love with him, with his exceptional performance in the acclaimed Taare Zameen Par. Darsheel plays the role of Ishaan, a dyslexic boy, who forms a bond with an art teacher at his boarding school. His acting skills were beyond excellent in the film, which was Aamir Khan's directorial debut. Darsheel won the Filmfare Critics Award for Best Actor for his performance.
...
Harshaali Malhotra debuted alongside Salman Khan Salman Khan is a very famous Indian actor and a pr >> Read More... in Bajrangi Bhaijaan and charmed the audiences with her innocence. She played a mute Pakistani girl who gets lost in India. Salman plays the role of Pawan, who takes it upon himself to reunite her with her family at any cost. The chemistry between them was exceptional. Harshaali stole the show without even uttering a single word in the film.
Makdee, directed by Vishal Bharadwaj, features great performances from the entire cast, which includes Shabana Azmi Shabana Azmi is a film actress of Indian origin an >> Read More... , Makrand Deshpande, and others. But the film's best performance comes from the young Shweta Basu Prasad. She plays the roles of twin sisters Chunni and Munni, who are nothing alike. She effortlessly portrays the badass Chunni and the timid Munni. She won the National Film Award for Best Child Artist for her brilliant performance.
...
Salaam Bombay! directed by Mira Nair Mira Nair, a veteran Filmmaker, based in New York >> Read More... depicts the lives of street children in the city of Bombay. The protagonist Krishna is played by Shafiq Syed. His performance was beyond excellent, and he portrayed a street kid with great strength. The film was nominated for an Academy Award for Best Foreign Language Film. Shafiq won the National Film Award for Best Child Artist for his performance. Unfortunately, due to circumstances, he now works as an auto-rickshaw driver.
...
This dynamic duo melted everyone's hearts with their performances. Hetal plays Pari, who after seeing a poster of Shah Rukh Khan Shah Rukh Khan or also known as SRK is a prominent >> Read More... promoting eye donation, embarks on a journey with her visually impaired brother Chotu (Krrish), hoping for his treatment. Both the actors were brilliant in their roles and left the audience with moist eyes. Witnessing their expressive looks and great acting abilities was a treat for the viewers.
...
Black, directed by Sanjay Leela Bhansali Born on 24th February 1963, Sanjay Leela Bhansali >> Read More... , features some of the best performances of all time from Rani Mukerji Rani Mukerji is one of the most celebrated Indian >> Read More... and Amitabh Bachchan. But Ayesha Kapur's performance as young Michelle deserves a special mention. Ayesha's performance as a child with visual and hearing impairment is one for the ages. Ayesha became the youngest nominee and winner of the Filmfare Award for Best Supporting Actress for her performance.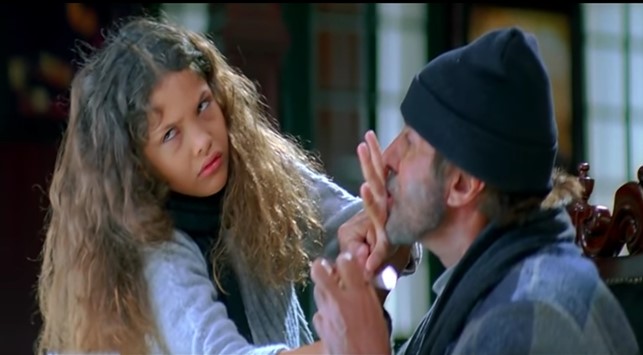 ...
Directed by Amole Gupte Amol Gupte was born in 1962 in Mumbai, Maharashtra >> Read More... , Stanley Ka Dabba features his son Partho, as the titular Stanley. The movie revolves around a school kid who does not carry a lunchbox to school with him and a teacher who forces him to carry one. The movie turned out to be profitable, surprising everyone. Partho's performance received widespread acclaim, and he won the National Film Award for Best Child Artist for the role.
...
One of the best movies centered around kids, Chillar party is directed by Nitesh Tiwari Nitesh Tiwari is an Indian writer and director; he >> Read More... and Vikas Bahl Vikas Bahl (Born 1971) is an Indian film producer, >> Read More... . The movie features many child artists in their debuts. The entire cast has done an excellent job. The characters are unique and the movie gives a strong message about friendship. The cast won the National Film Award for Best Child Artist, with the film winning two more awards.
...
This 2010 Bollywood drama is directed by Nila Madhab Panda Nila Madhab Panda, born on 18th October 1973 has z >> Read More... . It stars Harsh Mayar, , and Hassan Saad. The movie follows Chotu, a poor boy, who derives inspiration from the former President of India, A.P.J. Abdul Kalam. He then changes his name to Kalam and dreams to meet his idol. Harsh has given a brilliant performance as Chotu, which has garnered him much acclaim. He won the National Film Award for Best Child Artist for his performance.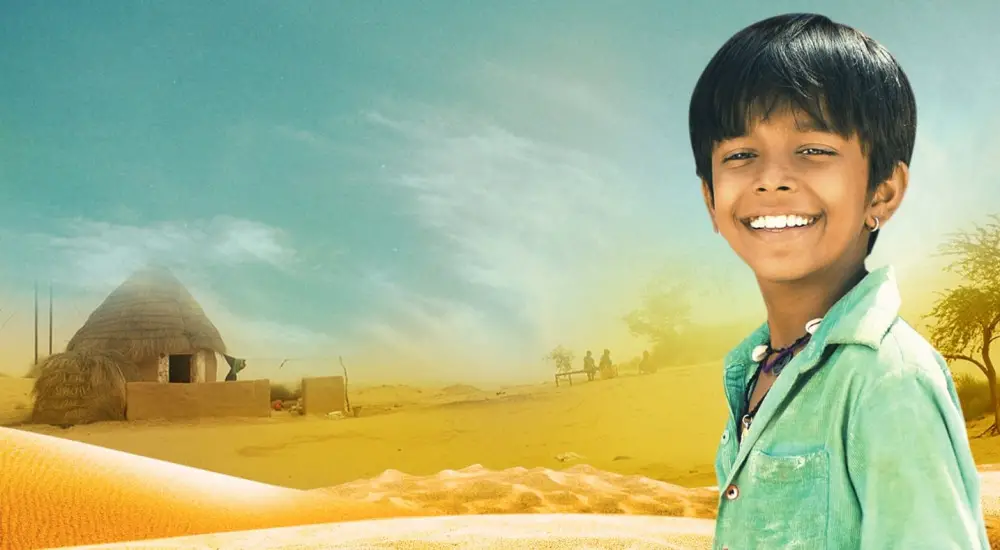 A hard-hitting film focusing on child abandonment in India, Thanks Maa is directed by debutant Irfan Kamal Irfan Kamal is a multi-talented film personality w >> Read More... . It features Shams Patel, Sanjay Mishra Sanjay Mishra is an Indian comedian, most famous f >> Read More... , Alok Nath Alok Nath is an Indian television and Bollywood fi >> Read More... , Ranvir Shorey Intro: Ranvir Shorey is a popular Indian movies ac >> Read More... , and many other child actors. Master Shams gives a beautiful performance as a disadvantaged kid and makes it much easy for the audience to sympathize with him and his buddies. Master Shams won the National Film Award for Best Child Artist for his performance.