The world is a busy place now and there are times when we have to make a difficult choice of choosing the cup of coffee over our precious sleep, but that's how the world works. This task is even more difficult for our bollywood celebs as they have to give shots and work even for days continuously without any rest and refreshment. Although, they have mastered the art of giving a perfect shot even if they wanted to see their bed, they are still humans. Here, in this article, we are about to show some adorable pictures of celebs who dosed off between long shoot, jet lagged or hectic promotions.
Our chocolate boy could be see having a quite a nap while he was on his flight. The young lad has loads and loads of work to do which made him dose off while his cats was having fun around. Here, Anushka could be seen making fun of the sleeping Ranbir and holding out wine in front of his face. I wonder why she would do that. The cast was on its way for promoting Bombay velvet.
Our very own Piggy Chops who is now a very well recognized Hollywood actor could be seen dozing off on chair with ice pack on her head. This picture of hers was taken when she was on the sets of Quantico. After all, even Desi Girls needs some nap.
3. Ranveer Singh
He has emerged as a diamond and is ruling our hearts. This ever so energetic soul is seen here needing a nap. After all everyone wants to recycle their energy and get back in form. This is a picture from the sets of DilDhakane Do.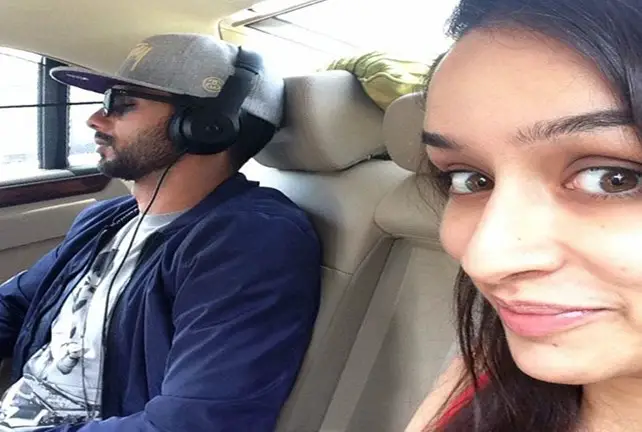 This adorable picture where we can see Shahid taking a nap while Sharaddha, not wanting to miss any opportunity to take the pic of this super star dosing off. We can clearly see the mischief in her eyes and that is so adorable.
5. Akshay Kumar
Well, in this picture, we can see how cutely Akshay and his dog are having a good nap. We are very jealous of Akshay here as he has got the best and cutest pillow ever. This is from the movie Entertainment.
6. Kriti Sanon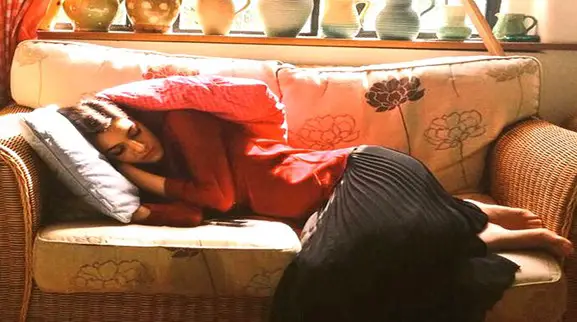 This cute and innocent picture of Kriti makes us go aww. She is sleeping like a baby in cuddled up position. This picture when seen makes us want to go to our precious beds as soon as possible.
7. Arjun Rampal
This macho hunk of our Bollywood here can be seen have a good nap. After all, it's good to ditch coffee for couch.
8. Alia Bhatt
We understand movies can be hectic and yes every beautiful and gorgeous lady needs her beauty sleep. We can see Alia Bhatt her beauty sleep along with film director Vikas Bahl.
During the shoots of her movie Break keBaad, we could see that Deeps here has decided to take a trip to her dreamy land while her co-star, Imran Khan is seen wide awake.
10. Shahrukh Khan
Every king needs his mind fresh to rule his kingdom and this is what King Khan was caught doing, napping on the sets of Chennai Express.