Bollywood has always selected some of the controversial topics from our society and has made movies on them. Some movies have been big hits while some others have just got critical acclaim and not much commercial success. One such topic is that of being a homosexual, which still is considered to be a taboo in India. Some of the performances as homosexuals were top notch. Let us revisit some of those flawless & effortless performances.
1) Randeep Hooda in Bombay Talkies
The film touched the subject of homosexuality in a grave way and in the form of Randeep Hooda came a performance that can be considered astounding and a food for thought. Most often when considering with such abstract subjects like gays or homosexuality, Bollywood has that uncanny ability to be over the top and show what might not be real. But Randeep changed the way of the aforementioned. He completely lived the role of a gay, who is living a life of a liar, in the form of a married gentleman who is also a suave businessman. Everything seems to be fine when it just gets too difficult for him to bottle down his feelings. The complexity of the character is pretty much realistic and his kissing scene with Saleem in the movie just packs the ultimate real mean punch. This role changed the way people looked at things and Hooda also received a lot of praise for this role of his.
2) Rahul Bose in I am
This movie did not do very well at the box office but the portrayal of a modern day young gay person earned Rahul the kudos that any actor would die for. This movie took things one step forward when it is shown that he is making love with his gay partner in public place only and how a nexus of people including the police take advantage of the situation. Rahul really performed to his very best and this role gave him the limelight of a potential successful actor.
3) Shabana Azmi in Fire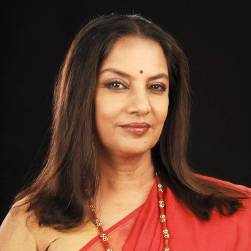 Even the best of the directors from the west have called this movie and this role of Shabana Azmi the very best. Shabana Azmi has played such a character, that one simply cannot forget her for a long time after watching the movie. Here, it is shown that Azmi's husband is against the practice of having sex and thus, for almost ten years she has had no sex. Shabana excellently portrayed the inner feelings of a craving woman through her facial expressions. However, things get really heated when her sexual frustration gets a liberty in a very unusual form and that form is of making love with her sister in law, played by the very talented Nandita Das. The feeling of sheer happiness coupled with a bit of guilt & tension made Azmi earn hordes of compliments.