Every time a new and fascinating TV show is about to start, we all tend to get excited. New story and new characters makes us all wonder what will be in store for the viewers. However, television shows have become all about the TRP's. Any show which is unable to furnish the required TRP's is pulled down almost immediately. Here is a list of those shows which were unable to connect with their target audience. Let us take a look at 15 such shows which were pulled down within 4 months of their airing due to lack of TRP's.
1 Fanaah
...
This show was aired on MTV in July 2014 and was taken down in January 2015. It had all the ingredients of a great show, known actors such as Karan Kundra Karan Kundra is a dashing, handsome, sexy, stylish >> Read More... , , Ritwik Dhanjani amongst others and a good story. However, this TV mini-series about love stories involving supernatural beings like werewolves and vampires could not connect with the audiences and had to be taken down way before expected.
2 Dahleez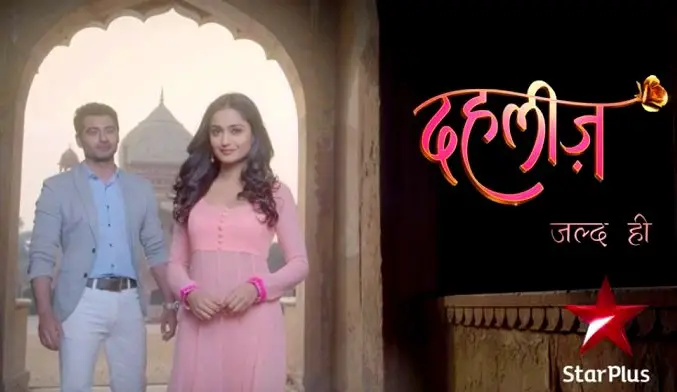 ...
Dahleez was aired on Star Plus from March 2016 to June 2016. This show was deemed to be too progressive for Indian audiences. It was a love story set on the backdrop of the bureaucracy and the corruption amongst the legal system of the country. The chemistry between the lead couple, and Tridha Choudhury Tridha Choudhury is a Bengali and Telugu film actr >> Read More... was appreciated but that couldn't do anything to save the show from falling to its doom.
3 Tum Saath Ho Jab Apne
...
Tum Saath Ho Jab Apne was a show based on mother-daughter relationships and how a mother shatters all stereotypes and goes against all odds to ensure that her daughter fulfills her dream of becoming a tennis player. The show featured Barkha Bisht in the lead and was aired on Sony Pal. Due to low TRP it had to be stopped in December 2014, just three months after airing.
4 Kahaani Hamare – Dil Dosti Deewanepan Ki
...
No one expected this show to not work. It had all the right ingredients. It had famous actors like Karan Wahi Karan Wahi is an Indian presenter and an actor who >> Read More... , Rhea Sharma Rhea Sharma is a Hindi television actress who is f >> Read More... and Reyansh Chaddha in the lead. It was a college love story and aired at the prime time of 7:30 on &TV. It was loosely based on the Korean drama The Heirs The Heirs is a South Korean television series dubb >> Read More... . Even after all that, the show flopped miserably and had to be taken off in less than 2 months of its airing.
...
5 Dosti..Yaariyan..Manmarziyaan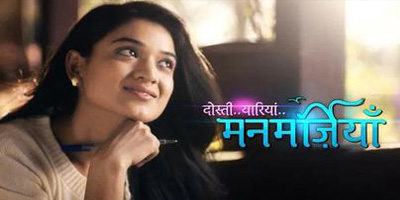 ...
This show captured the true spirit of Mumbai and showed two girls from different backgrounds trying to achieve their goals in the city. It was based on friendship, love and the struggles that one has to face in order to become something. The show featured debutants like Monica Sehgal Monica Sehgal, known as 'Mehak' among her >> Read More... and Kashmira Irani Kashmira Irani is a popular Indian TV artist who w >> Read More... in the lead roles along with and . Despite having a good storyline and a relatable subject, the show went off the air in a little more than 4 months.
6 Sajda…Tere Pyaar Mein
...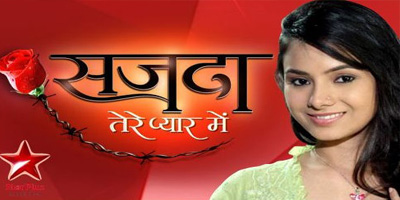 Another Star Plus serial which started airing on 14 February 2012 and ended on 16 June 2012. The story was about a girl, Aaliya, a college student who fights terrorists in her college and displays her patriotism. She finds reason and purpose in her life through love. It starred Deblina Chatterjee Deblina Chatterjee a tremendous film and televisio >> Read More... and in the lead. It had a refreshing concept but did not do well with TRP and had to be pulled down by the channel.
7 Phir Bhi Naa Maane...Badtameez Dil
Phir Bhi Naa Maane…Badtameez Dil was a youth musical series, which aired on Star Plus from 29 June 2015 to 29 September 2015. It was later converted into a web series as the TRP was not up to the mark. The lead pair included Pearl V Puri and Asmita Sood Pretty girl Asmita Sood, the model and actor is on >> Read More... and their chemistry was crackling. Pearl V Puri played a rockstar and Asmita Sood played a simple working-class girl who had been married off at a young age to Pearl's character and later divorced him. How he manages to win her back forms the crux of the story.
8 Piya Basanti Re Piya Basanti Rey belongs to the drama genre. Sony >> Read More...
Piya Basanti Re is a spin-off on the famous Cinderella story. It traces the journey of a beautiful girl, Piya, from working as a maid in a well-off household to becoming the daughter-in-law of the same family. It aired on Sony Pal from September to December 2014 and could not strike a chord with the audiences despite having actors like Adah Khan and Alan Kapoor Alan Kapoor belongs to Agra in UP and is a Hindi T >> Read More... in the lead.
9 Kuch Toh Hai Tere Mere…Darmiyaan
This show aired on Star Plus and was launched with much fun and frolic as it was produced by Balaji Productions and there were huge expectations surrounding it. It was about a love triangle and focused on which type of man will the girl choose to be her life partner. The show failed miserably even after the lead pair was replaced by admired actors, Asha Negi Asha Negis is Indian tv actress and model, she was >> Read More... and Aly Goni Aly Goni is an actor from Jammu and Kashmir and re >> Read More... . The show went off the air in 4 months of its running time.
10 Tota Weds Maina Tota Weds Maina is an Indian TV serial broadcasted >> Read More...
Tota weds Maine is a comedy family drama, which aired on Sab TV. It featured Gaurav Gera Gaurav Gera is a very famous Bollywood actor in fi >> Read More... and Kavita Kaushik Kavita Kaushik is an Indian Television popular act >> Read More... in the lead, two of the most well-known faces in the comedy genre. Though the public liked their chemistry, they did not like the concept of the show and the TRP just kept dwindling. The show had to be taken off the charts in April 2015, just four months after it aired first.
11 2025…Jaane Kya Hoga Aage
This show was a satire on how our lives are being controlled by technology and a take on how we will be possibly living in the next decade. It was funny, entertaining and had a concept that was never shown before on Indian television. Maybe that became the reason for the show not doing well at all despite being aired on Sony TV in their prime time slot. The channel had to take it down in less than 3 months.
12 Khushiyon Ki Gullak…Aashi
It aired on Sony Pal from September to December 2014. The show had Naman Shaw Naman was born on 18th December 1982 in Kolkata ,w >> Read More... and Helly Shah Helly Shah is one of the popular Indian actresses. >> Read More... in the lead and was about a bubbly and cheerful girl named Aashi who did not get the love of her parents. Due to this, she goes on a journey to adopt parents and her struggle in doing so was the basis of the story. The show hardly gained any recognition and was taken off even before it could garner any kind of attention from the public.
13 Pyaar Ko Ho Jaane Do
This was an unconventional show starring Iqbal Khan and Mona Singh Mona Singh is a popular Indian model-turned-televi >> Read More... in the lead. The show featured an undercover Pakistani agent who comes to India for a mission and instead falls in love with an Indian girl. The show was produced by Balaji Productions and aired on Star Plus. Due to low TRP, it could not go on for long and had to be ended abruptly.
14 Mrs. Pammi Pyarelal
Mrs. Pammi Pyarelal was a comedy show which aired on Colors and featured Gaurav Gera who cross-dressed as a woman. It was funny and refreshing but could not connect with the audience and had to be shelved.
15 Ek Nayi Ummed…Roshni
Ek Nayi Ummeed…Roshni was a show about a doctor who stood by her principles and would do anything to save her patients. The show was telecasted on Life OK and was a nice distraction from all the soap opera drama. The show was shot in London, in a real hospital with Pooja Gor Pooja Gor is a Hindi Television actress. She was b >> Read More... playing the lead. However, it could not gain the required TRP's and had to be scrapped in less than 5 months of its airing.