Ever thought why Indian soaps are a focus of critics, check out the list of these TV serials and you'll understand the reasons.
With its ranking among the dumbest serials, SNS becomes one of the shittiest dramas in the world. The serial teaches how an innocent person can face the worst possible situations in the world. So it is better to rank it as the no.1 TV serial in the category of serials with the worst story lines.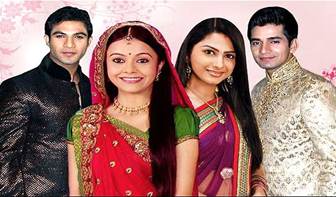 2. Sasural Simar Kaa
The women of this serial sleep in heavy sarees and makeup and possess highly advanced weapons (LOL). With unwanted crap of 'Naagin entry'', clones and other stuff, it together portrays a story which not even ghosts can explain. It consists of unbelievable twists and is filled with the supernatural stuff of some other world.
With all the love grids tossing around, Kumkum Bhagya remains to be an unnecessarily complicated TV serial. The entire serial is a confusion created by a mismatch of pairs and people.
4.
Now this serial began with a good story, a convincing message and clearly well-talented actors to play its characters but the fact that its story is a never ending deal makes it unbearable. The unnecessary twists and the stretched out story is bizarre making it possible only in the third world.
The serial started off as a good story but due to the never ending stretch out, the story lost its message, charm, idea, and plot. It has now met the same fate as all other boring TV serials. The saas-bahu contradicts has added to its predicament.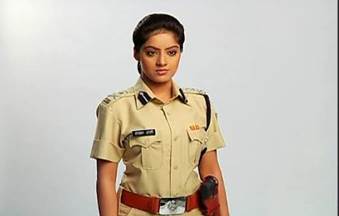 Started as a serial willing to break the stereotypes related to the Muslim women, it gradually degenerated into a torturous story line and  gradually lost the plot. The double role of the protagonist is another shitty idea to state.
7. ''
The serial started in 2009 but with its frequent twists, Akshara's never ending problems and continuous entries of new people, it seems as if all its plots have exhausted and there is no scope for something new in the show.
The unintentional hilarious plots and acting have made CID a comedy show more than anything as an investigative drama. It is popular because of its funny characters and has nothing to do with intellectual investigations.
9.
The serial shows the typical notion of tolerance of women against tortures at all levels. Besides all other troubles she faces with her husband be it domestic violence or insults, she is only shown to respond when she finds her husband with another woman, representing the stereotypes of society.
Based on the plot of an alleged rape case, the protagonist is shown to have taken law into her own hands and uses the verdict of vengeance making it all the more difficult to bring out the moral from the story.