When it comes to chat shows with celebrity guests, then it is a hit. Because we love watching their real side, the real person that they are. There are billions of such shows, but only the best gets to make a series of seasons, which is awaited by the viewers. As we want to know what more will be coming in the upcoming season. We get to know the insides and hear about their views from them and not from a news channel which is more of a lie. So here we bring you some of the best chat shows to watch.
1. " Koffee With Karan S1 Koffee with Karan is a talk show started in Septem >> Read More... " –
...
"Koffee With Karan" is the best 'chat series' featuring all the top Bollywood celebrities. Actors take it as a golden chance when they get to feature on "Koffee With Karan," it is a status, and only a few make it. We do not just get to see the real side of stars but also get to know the inside story as they cannot say no to a question asked by ' Karan Johar Karan Johar is one among the top ten celebrities i >> Read More... ' and the best part is you will never get bored while watching it as he has some really exciting segments.
2. " Look Whos Talking What is the first image you draw in your head when >> Read More... " –
...
The famous show "Look Who's Talking With Niranjan" is an interesting one, as you will get to see a very casual and normal side of the stars, and get to know more about their life.
3. " Jeena Isi Ka Naam Hai Jeena Isi Ka Naam Hai was one of the most popular >> Read More... " –
...
"Jeena Isi Ka Naam Hai" was hosted by the late ' Farooq Sheikh Farooq Sheikh is a legendary actor, a television p >> Read More... ' and it is a formal show, where you will see the emotional side of stars which they have never shown.
4. "Rendezvous With Simi Garewal Simi Garewal, popularly known as "The Lady in Whit >> Read More... " –
...
One of the oldest chat shows "Rendezvous With Simi Garewal" is a classy and sophisticated show. You learn more about the different sides of a celebrity and gossips too. 'Simi Garewal' has hosted the show beautifully and her style statement is a must watch.
...
5. " Movers And Shakers The first season of Movers and Shakers came one an >> Read More... " –
...
Another talk series "Movers And Shakers" is a place where actors sit and talk about their personal as well as professional life with the host ' Shekhar Suman Born on 14th June, 1960, Shekhar Suman is a well k >> Read More... '.
6. " Comedy Nights With Kapil Comedy Nights with Kapil or CNWK for short, is a c >> Read More... " –
...
A light-hearted laughter show, "Comedy Nights With Kapil" is a talk show, but it does not feature any gossips or questions on the personal life. It mostly focuses on making the night less serious and more fun for the actors.
7. "The Anupam Kher Anupam Kher is a very popular actor, director, and >> Read More... Show - Kucch Bhi Ho Sakta Hai Season 1" –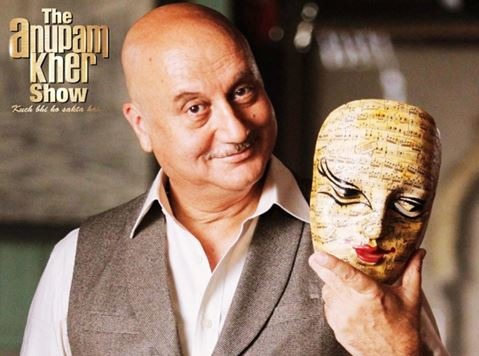 Another talk show "The Anupam Kher Show," where the stars speak about the other side of their life, the side which the world has not seen. 'Anupam Kher' helps them to feel free and speak about the hardships they have gone through with pride.
8. "" –
"Oye It's Friday" is a fun filled show which is like a Friday therapy to get away from exhaustions.
9. "" –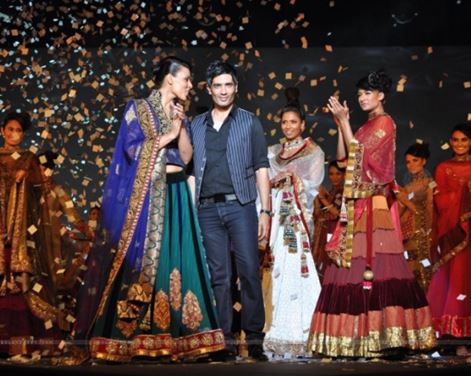 "The Manish Malhotra Show" is hosted by himself, and he talks about the classy dressing of the stars and also invites them for a chit chat.
10. " Sitaare Zameen Par Sitaare Zameen par is an Indian TV reality show th >> Read More... " –
Also known as "Tere Mere Beech Me", it is another place which brings down the celebrities to real audiences and helps them to interact with each other. It is a way of bringing the fans and stars on the same platform.