God make couples, many celebs date many, but they marry those with whom they want to spend their whole life. Here is the list of those who found love in ordinary people and decided to get married:-
1. R Madhavan - Sarita Birje
Before starting his career in the film industry, he was a public speaker who took personality development workshops. In 1991, when he took that type of workshop, there was a student named Sarita Birje, and because of his workshop classes, Sarita cleared her air hostess interview. One day, to thank Madhavan, she called him for dinner, and from that moment, they started liking each other and married in 1999.
...
Since the start of his career, he was best known for his good looks and suspenseful movies. He never was in controversies, and his mentality is that he came only to act in the industry. In 2016, he married Rukmini Sahay, which was an arranged marriage. He said he never thought he would get a partner through an arranged marriage, and firstly she gives her priority to a family like Neil.
In movies, Jimmy never gets any life partners, but in real life, he has his beloved partner. In 2001, he married Priyanka Puri, an interior designer, and the unpredictable fact is Priyanka never thought he would like her. After a successful movie Machis, he reached home, where he had to attend a friend's wedding and for being a new star. He was a wedding attraction and met Priyanka there, and his friend told him, " Priyanka is a big fan of yours, and she wants to date you." Jimmy laughed, and their friendship began.
...
When Shahid married Mira, no one knew that he was dating someone and their love story is very interesting. When Shahid was bored with dating actresses, he was single for years. At a house party, they met each other, and Mira didn't treat him as a celebrity. He talked with her comfortably and felt attracted. There were doubts about the age, but Mira was a mature woman, so he married her without delay.
...
Bollywood casanova Emraan is a one-moment man in real life. In 2006, he married his long-time girlfriend, Parveen Shani, who was a pre-school teacher at that time. Their love story began in 1996 when they were teens, and after earning his name also, he was loyal to her. Also, there were no controversies about him, and he never linked up with anyone.
...
6. Sohail Khan - Seema Sachdev Khan
Before his acting career, he was a film director, and his first directed movie released on 1998 was Pyaar Kiya Toh Darna Kya.
During the same year, he met Seema, who came to Mumbai to work as a fashion designer. She belongs to a Punjabi family and doesn't have a connection with the film industry. Sohail said it was their love at first sight, and after a few months, they both married.
...
Shreyas and Deepti's love story is unique. Before starting his career in the film industry, he worked on Marathi and Hindi TV shows. One day he got a call for a college fest, and the year was 2000, which was his first experience as a celebrity. He met Deepti there, who was a student and also a fan of Shreyas. He had never had girlfriends before Deepti, and from the beginning, he knew he would spend the rest of his life with her. After four years, they married.
...
8. Vivek Oberoi - Priyanka Alva Oberoi
Everyone knows about the controversy between Vivek and Aishwarya, but few know about the love story of Vivek and Priyanka. Vivek's mother was asking for a long time to meet a girl, but he was not interested. One day he decided to meet her because of his mother, and within that meeting, they started liking each other. He once said in an interview that after meeting with Priyanka, he was sure within 20mins that she was perfect for him. She was a social worker, and after dating for one year, they married.
...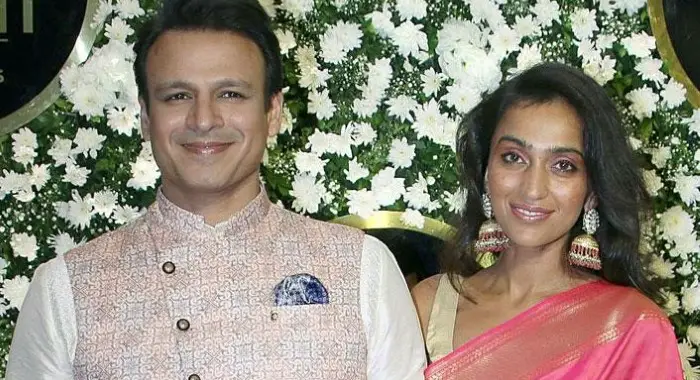 Everyone knows John and Bipasha were the film industry's best couple. But when they broke, the media criticized John and met Priya, who was an investment banker. Priya came to Mumbai for a project because of mutual friends they both met at a gym. John found Priya to be very professional and job oriented and started liking her. They dated, and in 2014 they married secretly.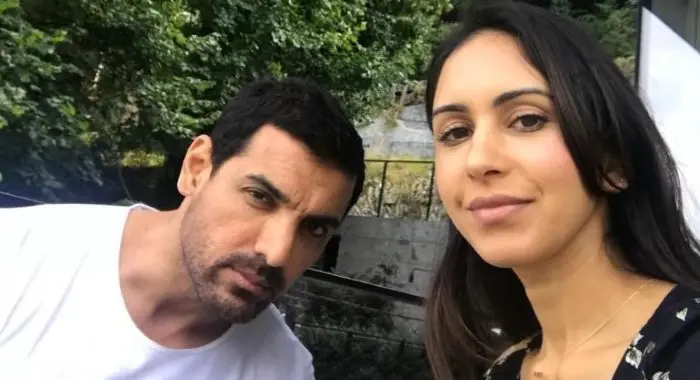 Shahrukh and Gauri's love story is always an inspiration for every fan. They both met when Sharukh did not have anything, neither fame nor money, and Shahrukh was the one who wanted to achieve something for Gauri. They met at a party where their friendship began, but when Gauri met him with her family, they disagreed with the marriage. He was a Muslim, and she was a Hindu, and they were young for marriage. But after gaining fame, he again requested her parents and said not to judge him for his profession. He would always be there for Gauri when they got married.