Bollywood is pretty much one big happy family, as very well depicted by SurajBharjatiya. But in re-ality, Bollywood families are something to be jealous of. We admire them and envy them at the same time. Here are ten Bollywood families we wish we were born in
1. The Kapoor Family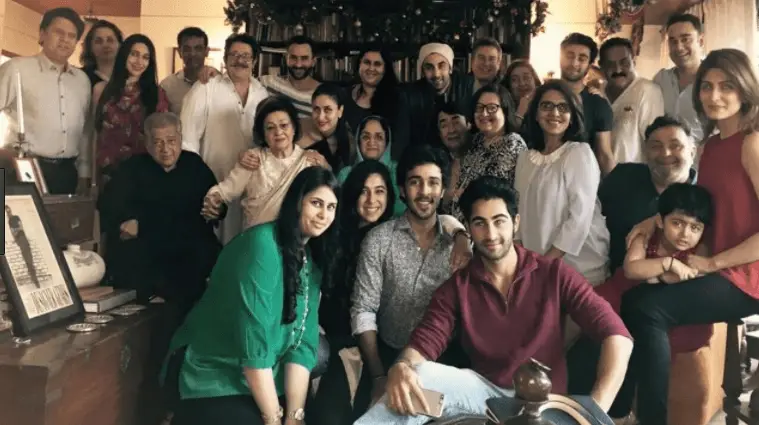 The Raj Kapoor Family is pretty much a talent producing machine. Almost all of the Kapoor heirs are in Bollywood, and their skills have no bounds. The name Kapoor says it all.
2. The Bhatt Family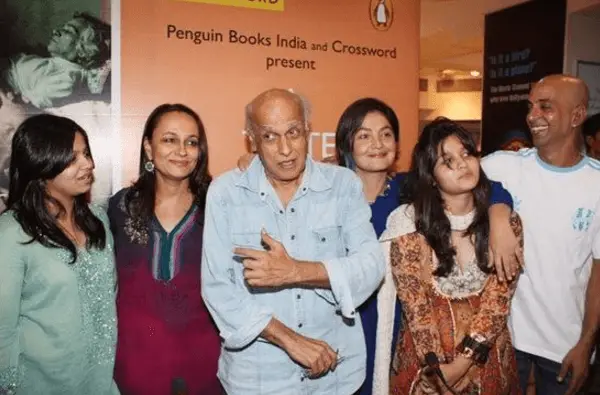 Alia Bhatt Alia Bhatt is a trendsetting actress from Mumbai, >> Read More... is pretty much the brand ambassador of the Bhatt family these days. But her Father and Uncles are not far behind.
3. The Kapoor Family
This time we're talking about Anil Kapoor Anil Kapoor was born on 24th December 1956 in Mumb >> Read More... , his brothers, and his extended family. They gave us gems like Sonam, Rhea, and Arjun. Even Ranveer Singh (Bhawani) by his extended relations on Anil Kapoor's wife's side.
4. The Khan Family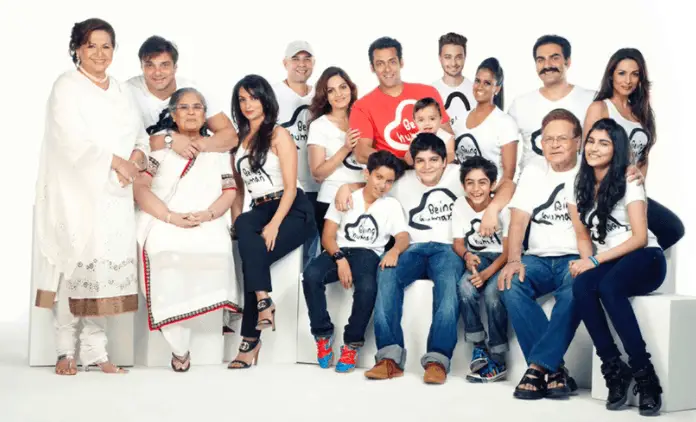 Salim Khan Salim Khan was born in 1935 and he is considered a >> Read More... and his three sons are pretty much patriarchs of Bollywood. Father did amazing work writing scripts while sons did even more amazing work while acting
 5. The Nawab Family
They're Khans as well, and now Kareena Kapoor is also a part of it. Need we say more?
6. The Khan Family
Shah Rukh Khan Shah Rukh Khan or also known as SRK is a prominent >> Read More... and his family; everyone is envious of this lot. The most loved man in the country and his adorable children are picture perfect.
7. The Bachchan Rai Family
Amitabh Bachchan Amitabh Bachchan was born on October 11, 1942 in A >> Read More... , Aishwarya Rai Bachchan Aishwarya Rai Bachchan is a popular Indian actress >> Read More... , Jaya Bachchan Born on 9th April 1948 Jaya Bachchan is an Indian >> Read More... , and Abhishek Bachchan Abhishek Bachchan, or Abhishek Srivastava, is a ve >> Read More... . Did we mention little Aaradhya Bachchan Aaradhya, which is apparently a Sanskrit word whic >> Read More... ? Cutest family portrait every.
8. The Deshmukh Family
Riteish Deshmukh Riteish Deshmukh is the son of a politician, late >> Read More... and Genelia Dsouza were sweethearts since their first movie together. And now they have a gorgeous baby together. Very Ashton Kutcher-Mila Kunis vibe going on.
9. The Roshan Family
A Greek God and his family. Could they get any better?
10. The Chopra Family
Aditya Chopra Aditya Chopra is an Indian film director, scriptwr >> Read More... is happily married to Rani Mukerji Rani Mukerji is one of the most celebrated Indian >> Read More... and they have a precious baby together. Also, Aditya is a tycoon and son of legend Yash Chopra Film maker Yash Chopra is recognized as the 'king >> Read More... . Is your envy level high yet?