There is no doubt that Priyanka Chopra Born on 18 July 1982, Priyanka Chopra is an establ >> Read More... and Deepika Padukone Deepika Padukone is an Indian actress and model. S >> Read More... are killing the audience right now in Hollywood. Priyanka with her hit TV series Quantico and upcoming Hollywood movie Baywatch, is already a known face in Hollywood, on the other hand, Deepika is also set to take a flying start with Hollywood franchise xXx. She will be seen in the sequel, Return of Xander Cage alongside , releasing this month. But this is not the first time that Bollywood actors are getting accolades abroad, in fact, there are many names which are already a known face in Hollywood. Here is a list of 10 such Bollywood actors.
1. Irrfan Khan Irrfan Khan is a noted Bollywood actor who started >> Read More...
...
There is no surprise here. Everyone knows this masterclass from Bollywood to Hollywood. After swooning Indian audiences with acclaimed movies like Maqbool, Paan Singh Tomar Click to look into! >> Read More... , Piku and Haider, Irfan did some great work in Hollywood films too. The experimental actor is globally famous for his roles in Slumdog Millionaire Click to look into! >> Read More... , Life of Pi, Jurassic World Click to look into! >> Read More... and recently released Inferno.
...
2. Aishwarya Rai Bachchan Aishwarya Rai Bachchan is a popular Indian actress >> Read More...
Before Priyanka, if any Bollywood actress has shown her full potential in Hollywood, it should be Aishwarya Rai Bachchan. After getting youthful popularity in her career, the Bachchan Bahu got many offers from abroad and she has been part of many Hollywood movies like The Mistress of Spices, The Last Legion and The Pink Panther 2.
...
3. Om Puri Om Rajesh Puri is one of the widely noted senior a >> Read More...
...
The veteran actor who is no more with us had made enough contribution to the Bollywood and Hollywood alike. His most notable works in foreign cinema include -  The Hundred Foot Journey, West is West, Charlie Wilson's War and Code 46.
...
4. Amrish Puri Amrish Lal Puri was born on 22nd June, 1932 in Pun >> Read More...
...
The Mogambo of Bollywood has worked in few Hollywood projects, but he is most famous in the West for his villainous role in 1984 movie Indiana Jones and the Temple of Doom. It was the second installment in the Indiana Jones franchise and was directed by ace filmmaker Steven Spielberg Steven Spielberg is an American producer, director >> Read More... . Puri played the role of a 'thugee priest' who performs the rituals of human sacrifices.
...
5. Anupam Kher Anupam Kher is a very popular actor, director, and >> Read More...
Though this versatile actor has been part of many Hollywood movies but he is mostly known for his role in the highly acclaimed "Silver Linings Playbook", where he essayed the role of a therapist cum doctor. His next Hollywood venture with Gerard Butler Spartans! Ready your breakfast and eat hearty. For >> Read More... will be released later this year.
6. Tabu
The 45-year-old actress is known for her role in Ang Lee's 2012 survival drama, Life of Pi in which she portrayed the character of the protagonist's mother. The movie also starred Suraj Sharma Suraj Sharma is an Indian actor. Suraj made his fi >> Read More... who has done many Hollywood projects. She has also done an American Indian movie called Namesake alongside Irfan Khan in 2006.
7.
The most celebrated and sought after personality of Bollywood, for once, did lend his talent to the Hollywood too. He starred in the 2013 drama film, The Great Gatsby Click to look into! >> Read More... with , where he played the role of the latter's friend. While the screen time of his character was very less, he did make his presence felt.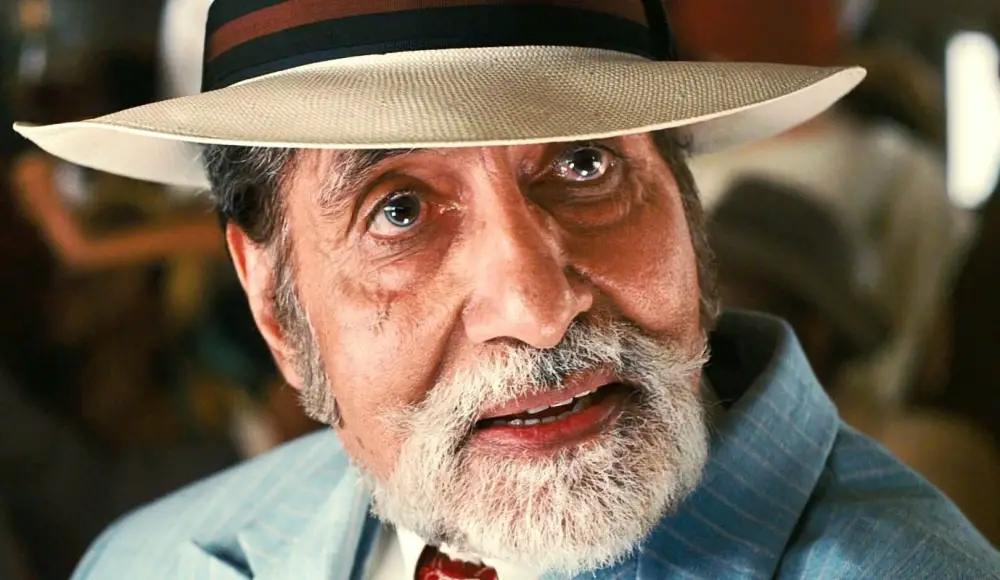 8. Mallika Sherawat Mallika Sherawat is a glamorous Model turned bold >> Read More...
The almost forgotten seductress of Bollywood did manage to turn some eyes in Hollywood too. " Hisss Click to look into! >> Read More...
9. Anil Kapoor Anil Kapoor was born on 24th December 1956 in Mumb >> Read More...
The Jhakass actor known for his never-aging body has given many hits to Bollywood. He also did a cameo role in Hollywood franchise "Mission Impossible : Ghost Protocol". Though he got a lot of flak for his blink and miss role in the movie, but nonetheless it was great to see our very own Lakhan flirting with Paula Patton Paula Maxine Patton is a beautiful and talented Am >> Read More... . The Mr. India actor also appeared in the American hit series "24".
10. Nimrat Kaur Bollywood actress Nimrat Kaur was born on 13th Mar >> Read More...
People who religiously follow American TV shows will surely know that Nimrat Kaur is not an unknown face in Hollywood. The "Lunchbox" actress has been part of the hit American TV show "Homeland". In the season 4 of the series, she portrayed the character of an ISI agent, and she did have a meaty role in the show to display her acting skills. Besides that, Nimrat is working in another TV series called "Wayward Pines".