1. Lee Min-ho
He is a South Korean singer, actor and a model. His eyes look stunning. He worked in many serial-like Boys Over Flower, Heirs, City Hunter, Faith and so on. He is popular via his acting. He entered in this field since 2005. In his childhood, he had a dream to become a footballer, but it didn't happen due to an injury, then he turned into modelling. Now, he is popular all over the world.
...
2. Ku Hye –sun
She is a South Korean actress. She is notable for her role in Boys Over Flower, Pure In Heart and Angel Eyes. In childhood, she wanted to be a singer, and then she released a song on the internet with her friends. Then, she entered in acting line. And now she is a producer, actor, singer, songwriter and composer.
...
3. Mario Maurer
...
He is a Thai actor. He has fame for his role in First Love Click to look into! >> Read More... . He entered acting since 2004. He started at the age of sixteen. In the beginning, he worked in feature film, Love of Siam as a leading role. Then, he worked in Starpics and got the best actor award. In 2008, he got a lead role in the movie on friendship. It got a good response from the audience. Slowly-Slowly, he got many offers and got fame. He is the high peak regarding the best actor when First Love came.
4. Deepika Padukone Deepika Padukone is an Indian actress and model. S >> Read More...
...
She is an Indian actress. In the beginning, she wrote many columns in the newspaper. She is the founder of The Live Love Laugh Foundation. She participates in many discussions on women issues. Being a daughter of a badminton player, she wanted to become a badminton player. But she left it after some time. Then she turned to acting. She started her career in 2006 with a Kannada film. Then, she became famous for her role in Om Shanti Om Click to look into! >> Read More... . She is the high paid actress in Bollywood.
5. Aamir Khan Aamir Khan or Mohammed Aamir Hussain Khan is Bolly >> Read More...
...
He is an Indian actor. He is called Mr.Perfectionist. He got Padma Bhushan and Padma Shri award. He worked in salient film, Paranoia at the age of sixteen. That was his first movie. In the beginning, he failed to achieve popularity. He became famous in Manzil-Manzil. He is a Script Writer, Producer and Playback Singer.
...
6. Shah Rukh Khan Shah Rukh Khan or also known as SRK is a prominent >> Read More...
...
He is an Indian actor. He is renown as SRK. Since childhood, he aspired to be a soldier, because, in his family, the male members were soldiers. But he entered in the field of acting. At the starting point, he was well known for the role of Villains. Gradually, he got popularity for the role of hero. He got many awards like Film fare awards.
7. Salman Khan Salman Khan is a very famous Indian actor and a pr >> Read More...
He is an Indian actor. He is known as Sallu Bhai. He is the son of the script writer, . When he entered Bollywood, he got an offer for a film, Biwi Ho To Aise. He played a supporting role in 1988. Then he worked in Maine Pyaar Kiya in 1998 after which he became famous. He got many awards. He is a singer and producer also.
8.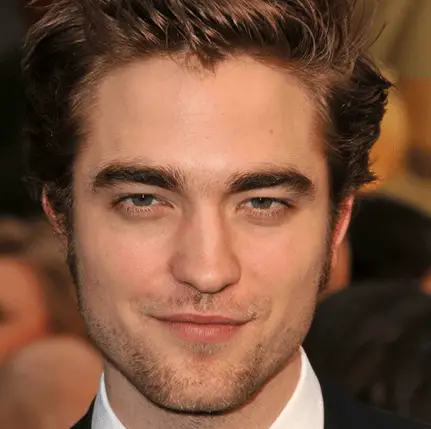 He is a Hollywood actor and musician. He entered in 2005. He is very prominent his role of a vampire in the Twilight novel. Pattinson got placed in "Sexiest Men Alive" in 2008. He won the Hollywood rising star award.
9. Ji Chang Wook
Ji Chang Wook is a South Korean actor. He got fame for his role in the television series like Warrior Baek Dong-Soo, Empress Ki, and Healer. He is the rising star of South Korea. He entered acting in 2006 from the film days. He struggled a lot, but gradually he got success. He got many awards like KBS drama award and MBC drama award.
10. Omar Al Borkan
Gala Omar Al Borkan Gala is an actor of Saudi Arabia. He has an attractive face. He has seductive eyes. He is a poet and photographer. He has got the best face in the world. His style is amazing. Girls get crazy to see him.