You may classify going to the movies with your family as a family gathering. It offers a lot of positive aspects that might make any member happy. And this could be a way to unwind and have fun. Our social lives require entertainment to function. This article will emphasize the advantages of involving our family in educational films at home or in movie theaters. Additionally, it lessens social tension inside our family.
1. The Making Of Doctor Strange In The Multiverse Of Madness
Dr. Strange creates a doorway to the multiverse by using prohibited magic. A new threat, though, could be too significant for his troops to manage. The director of the film is Sam Raimi. This movie has also given tough fights to other top Marvel movies.
2. Jurassic World Dominion
Dinosaurs currently coexist with humans worldwide and hunt alongside them four years after Isla Nublar was destroyed. This precarious equilibrium will change the course of history and decide, once and for all, whether humans will continue to be the top predators on the planet they currently share with the most dreadful creatures in recorded history.
3. The Wolf And The Lion
Alma, a 20-year-old, returns to her childhood home, a little island in the middle of a magnificent forest, following her grandfather's death. She saves two defenseless cubs there, a wolf and a lion. They form an unbreakable relationship, but their world quickly crashes when a forest ranger finds and captures the animals. The two cubs must go on a dangerous trek across the woods to see each other and Alma.
4. The Lost City
The popular adventure novels by reclusive author Loretta Sage, which include a gorgeous cover model named Alan, are set in exotic locales. An eccentric millionaire kidnaps Loretta while she and Alan are on tour to promote their most recent book in the hopes that she will show him the whereabouts of a buried treasure from an old city. Alan sets out to save her by proving that he can be a hero both in real life and in her stories.
5. Spider-Man: No Way Home
Now that Spider-Man has been identified, he can no longer conceal his identity and can no longer distinguish between his everyday existence as Peter Parker and the serious matters that come with being a superhero. The stakes rise as Peter seeks Doctor Strange's assistance, making it necessary for him to learn the true meaning of being Spider-Man.
6. Avatar: The Way Of Water
Neytiri and Jake Sully have started a family and are working hard to maintain it. They must go from their house, nevertheless, and travel throughout Pandora. Jake has been told to engage in a challenging conflict with humans when a long-forgotten menace reappears.
7. The Princess
A strong-willed princess is abducted and imprisoned in a secluded tower when she rejects the sadistic sociopath's marriage proposal. The princess must defend her family and safeguard the country from her scorned, vengeful suitor, determined to ascend to her father's throne.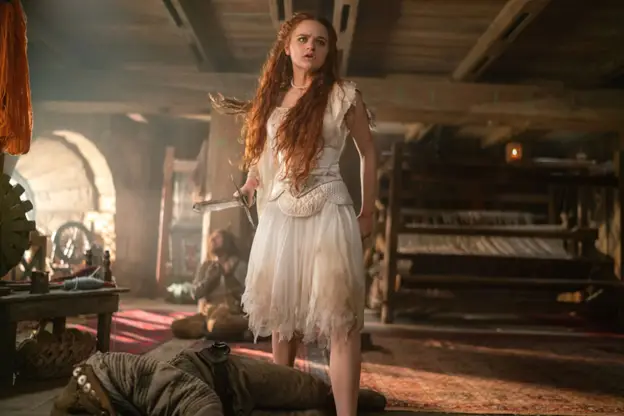 8. Dakota
When a woman's late husband's fighting dog moves in to live on their farm, she and her daughter find comfort and friendship. However, they will soon need to work together since a dishonest sheriff would stop at nothing to seize the family's property.
9. Rescued By Ruby
Gustin's persona was modeled after the titular Rhode Island state policeman, who also served as Ruby's owner in real life. The story of Ruby's rescue began with her adoption at the age of eight months, following five unsuccessful efforts to place her due to her hyperactivity and partial border collie/Australian shepherd heritage.
10. Family Camp
Two opposed families are forced to share a cabin at camp for a week. The prized camp trophy is on the line, and parents Tommy and Eddie get themselves lost in the woods. The Ackermans register for their church's FAMILY CAMP to spend meaningful time as a family. However, the Ackermans decide to go all-out for the coveted championship trophy of the camp when they find themselves bunking with the ambitious Sanders family.