The Assamese film industry is a necessary part of the Indian film industry as every part of India stands united. Initially, the Assamese industry struggled a lot like any other industry. But in the past few decades, the Assamese film industry has learned to produce profit-making films. The  Assamese film industry is trying its best to create an audience by bringing content that will directly appeal to them. Assam always comes on the top list when talking of scenic beauty, and Assam, in the same way, tries to grab every opportunity to go to the top in the entertainment industry.Here are ten award-winning movies from the Assamese film industry:-
1. Village Rockstars (2017)
Village Rockstars is an Indian-Assamese movie released in 2017. It presents the story of a small village girl who dreams of becoming a singer and makes a rock band with local boys. It is written, directed, and co-produced by Ria Das. The film went to Oscar in the year 2018. It was Rima Das Rima Das is a multi-faceted woman based out Assam. >> Read More... 's third movie that captivated the hearts of many people with the message of women's empowerment .
...
2. Kothanodhi (2015)
Kothanodhi is based on the Assamese folklore that iswritten by Bhaskar Hazarika Bio coming soon... >> Read More... and Dr. Arupa P. Kalita. The movie narrates four tales that Bhaskar Hazarika took from Burhi Aair Sadhu and added his personal touch to them. Most of the time, it is misunderstood as a swoon-worthy movie, but it's a horror-fantasy.
3. Bulbul Can Sing (2018)
Bulbul Can Sing is another movie by director Rima Das. Rima Das never fails to woo her audience. Bulbul Can Sing is a movie about Bulbul and her friends who explore their secret identity in the patriarchal village. During this exploration, Bulbul also discovers her talent for singing.
...
4. Aamis (2019)
Aamis is a spine-chilling horror, fantasy romance directed by Bhaskar Hazarika. What is best for two strangers to talk about in their first meeting? It's food. The thing goes with this film where a lonely married woman meets a young boy. And to their surprise, they share the same taste in unusual food and end up falling in love. The actual film starts when their relationship takes a mysterious turn. It is a captivating, globally awarded film.
...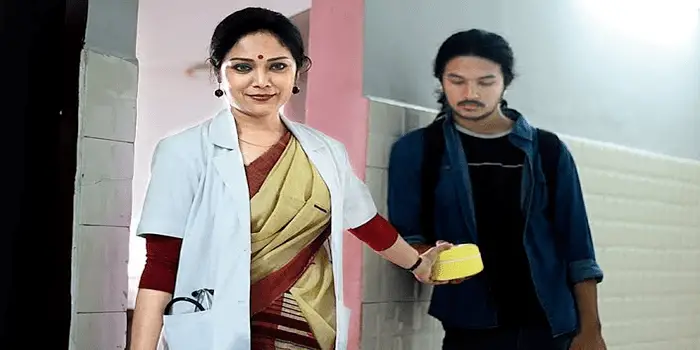 5. Ratnakar (2019)
Ratnakar gave new meaning or direction to love. Ratnakar is as Fabulous movie produced after decades, the movie's success was not expected, it broke the record by surpassing Assam's high-grossing film Kanchanjanga. Though it has not won awards, it is still the pride of the Assamese film industry and a high-grossing movie that has won many people's heart.     
...
6. Mission China (2017)
Mission China starts when the daughter of the state's Home Minister Home Minister belongs to the game show genre. Zee >> Read More... gets kidnapped by an extremist. Then a retired colonel is appointed to rescue her. The movie is directed and co-produced by Zubeen Garg Zubeen Garg or Zubeen Borthakur aka Goldie was bor >> Read More... . The film got firm support from local people, breaking records for Bahubali and Bajrangi Bhaijaan Click to look into! >> Read More... .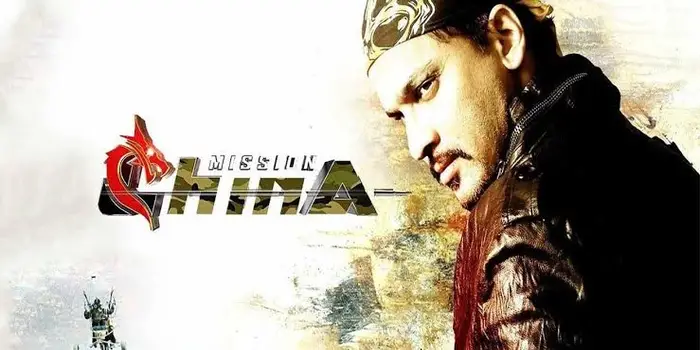 ...
7. Bokul (2015)
Bokul is an Assamese movie directed by Reema Borah. This movie got selected in the 'India Story' section at MAMI, Mumbai film festival. Bokul narrates the story of 3 individuals, a young rickshaw puller, a late-youth woman with a daughter, and an old fisherman who coincidentally has the same name, Bokul.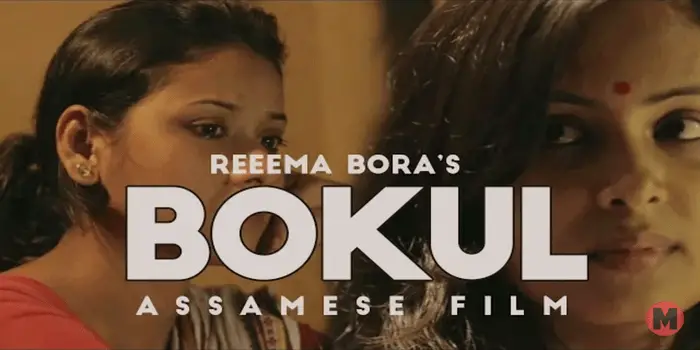 ...
8. Ajeyo (2013)
Ajeyo is an Indian-Assamese movie produced under the label of Shiven Arts. Ajeyo presents an ideal revolutionary, Gajen Keot. We see Gajen Keot fighting against the social evils of rural Assam. The movie sets in India, which is struggling to get independent. It is a movie adaptation of the Sahitya Akademi award-winning novel Ashirbador Rong by Arun Sharma Bio coming soon... >> Read More... .
...
9. Ronuwa (2021)
Ronuwa is an excellent movie that revolves around the dream of a rickshaw-puller and his wife to see their children well educated. But their dreams are washed away by the flood. The movie bagged the 67 National Film Award. The movie appealed to the pathos of people.
10. Bridge (2020)
Bridge is based on a real-life story that attracts the attention of the audience towards the destruction that the flood causes. It tells the struggle of a young girl who lost almost everything in the flood but was determined to survive. Bridge won the 68 National Film Award as the best feature film in the languages category jury.