Wednesday, June 12th, 2019
"Vellaiyaanai" is the upcoming film scripted and directed by Subramaniam Siva Subramaniam Siva is an Indian film director, who p >> Read More... . He had already directed a few films including Thiruda Thirudi, "Pori," "Yogi" and "Seedan." He was last seen in Vada Chennai Click to look into! >> Read More... with " Dhanush This lanky superstar Dhanush is an actor from Tami >> Read More... ." At present, he has been playing in "Asuran" with Dhanush and Manju Warrier Manju Warrier is a South-Indian film actress, born >> Read More... , directed by " Vetrimaaran Vetrimaaran is an Indian director and screenwriter >> Read More... ." Subramaniam Siva's latest venture Vellaiyaanai has reached the final schedule. The film is produced by Vinothkumar of White Lamp Talkies.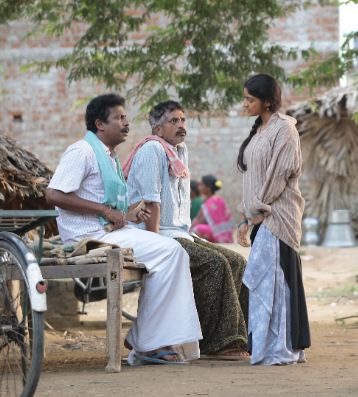 The movie has the star cast of " Samuthirakani Samuthirakani has carved a niche for himself in th >> Read More... ," "Aathmiya," Yogi Babu Yogi Babu is one of the famous actors in Indian fi >> Read More... , director Moorthy and Bhava Chelladurai. Vishnu Rangasamy cranks the camera. The shooting had been going at a quick pace in Bangalore and Thanjavur. The film is said to be based on agriculture. While speaking about the title, the director said that when the agriculture was good, the Chozha King uses his white elephant for the procession and that's why the title. As there is water scarcity, what are the problems faced by the farmers is taken as the main plot of the film.