Want to see something cool? Hey there. This stuff presented down below covers the information you just read above. After a failed attempt to woo the audience with their performance, actors wish to make a magnificent, worthy return to the big screen with another attempt and a new character.
So, here are some stars who made a striking arrival in the recent years.
 A very established person in the industry, and is mostly known for his mass action movies. He had a successful career up until in the late 2000's when he hit a rough patch with many disappointing and routine films. So, he went back and carefully selected a script and was back with a bang with the 2010 mass action entertainer Simha. He repeated the same feat with Legend and improved his political image as well.
Son of superstar
Krishna Ghattamaneni
, and a very capable actor, but, between the period 2006-2010, he didn't have any acclaimed movies to his credit that showcased his acting skills, but, then came the 2011 drama film Dookudu, which took the box office records by storm, both at home and overseas, and established him as the king of the Telugu industry for the year 2011, and gave us many more successful hits to this day.
Again, a great actor with an apt for making movies in a quite exquisite manner and his scripts are specifically tailored to his physique and attire. Known for physically demanding roles, he had some tough time  with his debut, and then some more along the way, but he finally found his formula, with experience on what the audience expects from him. So, in the year 2013, came, Mirchi, which gave him back the stardom and fan following, as the script was of the family/action genre and knew his way around such scripts.
Though he is from the Nandamuri family, which, by the way, has some of the most acclaimed actors in the industry, he had little to no success in his projects, but 2015 had something in store for him, with Pataas, he changed his game, and donned a police role and showed us the legacy of the family in their expertise of acting.
Jr Ntr
Also hails from the Nandamuri family, and had an extraordinary career right from the beginning with his dances, acting and dialogue delivery sequences, and has some hardcore fan base, but as everybody has their bad days, he even had those a couple of years ago, but, he came back and delivered a well-scripted performance with Temper and reinstated the former glory his career was riding on.
Regarded as a natural actor, Nani came into the limelight for his talented and glorious humor filled performances, from Ala Modalaindi and
Pilla Zamindar
, but had a breakdown for two years with some not-so-satisfying performances, he tried some experimenting, and debuted his comeback with
Bhale Bhale Magadivoy
, and Yevade Subramanyam, and recently bagged the award for best actor (critics choice).
Debuted with a romantic movie,
Ye Maaya Chesave
in 2010, he has proved himself, and made his mark in the industry with a bang and some more, but as per records, his films failed to impact the audiences with his performances, and therefore, had to wait patiently for a chance to prove his mettle, and it came through the 2014 multi-starrer Manam which featured his father and grandfather as well, and it showed what this guy could do with a decent script.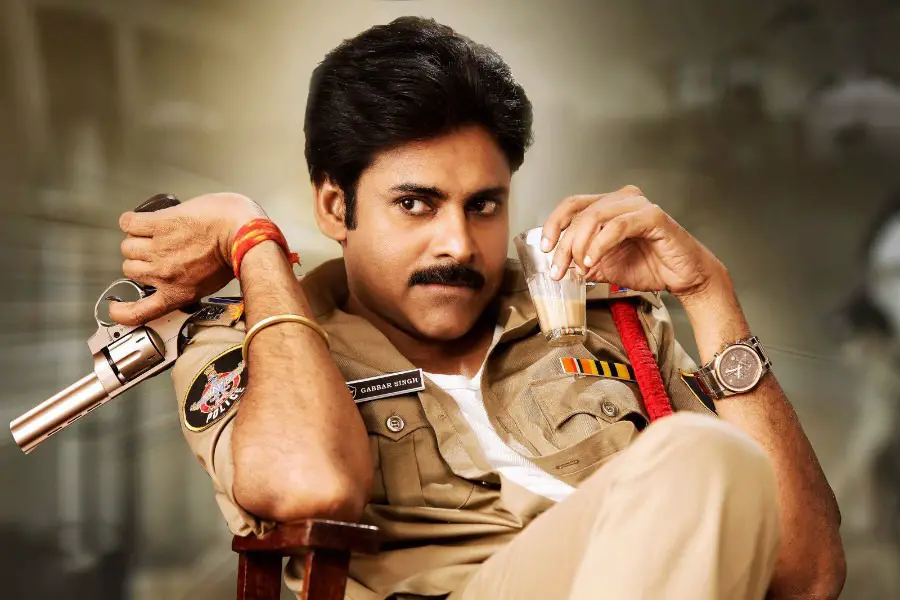 After his successful streak of 6 consecutive hits, which has never been achieved by any Tollywood actor till date, wasn't seen on the scene ever since, his movies kept disappointing year after year, which neither worried him nor his fans, but 2012 was a game changer in his career which fetched him the biggest hit ever with
Gabbar Singh
, and fans went all crazy with his funky performance, which gave him a moral boost to reflect on the quote "Good things come to those who wait".
Daggubati Venkatesh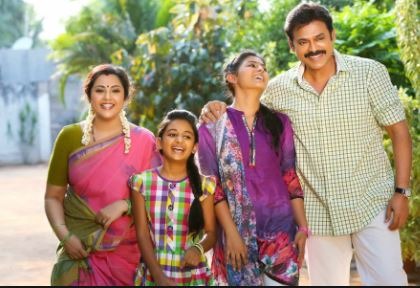 Also known as Victory Venkatesh, his movies have been extraordinary runaway hits, earning him a decent reputation as an actor in the industry, but he has been low since 2012, with no hits at hand, he took a stand for an innovative script and delivered the contents of the 2015 film Drushyam in style, and laid the groundwork for building back his kingdom, amongst an array of castles, built and maintained by his peers and competitors in the industry.
Manchu Vishnu
This guy had pretty decent acting skills, but was let down by his selection of scripts, after his stellar performance in Dhee, he never even got close to the standard set by that movie, but 2012 turned tables in his favor, and brought him close to his benchmark with the film
Dhenikaina Ready
.