Movies play a significant role in our life, and we get to learn several things from them. One of the best parts of all the movies is its punch dialogues, and we rehearse them, repeat them, and imitate them. Here is a list of some of all-time favorite dialogues from Telugu movies:
1. "Evadu Kodthe Dimma Tirigi Mind Block Ayipothadho Aade Pandugadu" is a famous dialogue from the film ' Pokiri' directed by Puri Jagannadh, and music album directed by Mani Sharma. The film features Mahesh Babu and ' Ileana D Cruz' and it includes them dancing to six different super hit songs. The dialogue from Mahesh Babu became an instant hit and all time favorite for his fans all over the world. The movie is also famous for another dialogue "Okka Sari Commit Ayithe Naa Mata Nene Vinanu." It was another super-hit dialogue in the movie.
2. Another famous dialogue is delivered by the hero Pawan Kalyan from the movie Gabbar Singh. "Nakku Koncham Tikkundi Dhaniko Lekkundi" is the famous dialogue from Gabbar Singh that is directed by Harish Shankar and produced by Parameshwara Art Productions. It features Pawan Kalyan and Shruti Haasan in the lead, and the movie became very famous for the punch dialogue from Pawan Kalyan.
3. ' Magadheera' is one of the best movies Telugu industry can ever produce and direct. The film is also famous for a few sayings like "Okkakkanni Kadhu Share Khan! Okay Sari Vonda Mandini Pampinchu." This dialogue gained immense popularity and is one of the best dialogues in the film, and in ' Ram Charan's career. The movie features Ram Charan, Kajal Aggarwal, and Dev Gill.
4. Another old dialogue every Telugu film fan can relate is to "Veera Shankar Reddy Mokke Kada Ani Peekeste Peeka Kosthaa" by ' Chiranjeevi' in the movie ' Indra'. It is famous for its reasons and they used it in many memes. It is one of the best dialogues Chiranjeevi has in his career. It is from the movie Indra starring Chiranjeevi, Sonali Bendre, and directed by ' B Gopal' in 2002.
5. Another famous dialogue is from the film ' Rebel' starring ' Prabhas' and Tamannaah Bhatia in the lead. Prabhas is known for this dialogue "Nenu Yamudi Roopam Lo Vachina Rebel," and it is one of the best dialogues from the film. It is one dialogue that his fans love to imitate and act like him. The movie has other dialogues like "Meeru Aakalitho Vetade Pulini Chustuntaru Aveshem Tho Vetade Simhani Chunstuntaru.........."
6. Another best-loved dialogue is "Manam Bagunapudu Lekkalu Matladi Kastalo Unnapudu Viluvalu Matladakudadu" from the movie "S/O Satyamurthy" directed by Trivikram Srinivas. It became famous for its deep meaning towards money, and it received enough appreciation from the audience. It features Allu Arjun and Samantha Ruth Prabhu in the lead. It is also one of the supreme dialogues in Allu Arjun's film career.
7. "Niku Ego Lopale Untundemo, Naku Na Chuttu WIFI La Untundi", this dialogue is from the film ' Temper' starring Kajal Aggarwal and ' N T Rama Rao Jr' in the lead. Jr.NTR is known for his dialogues and in this movie he had many punch dialogues which became very famous. Puri Jagannadh directed the movie, and he is the king of dialogues. He adds several punch dialogues to increase the effect in that particular scene.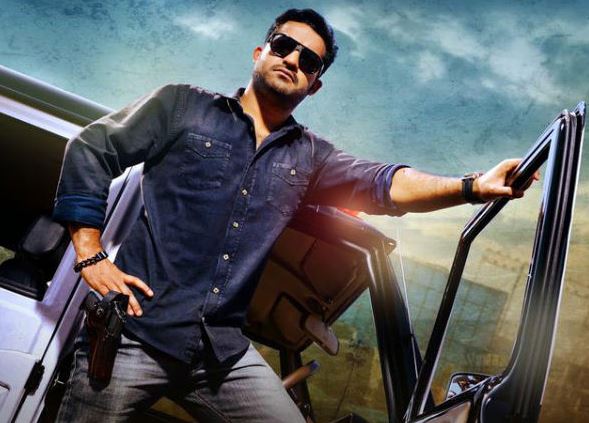 8. Another well-doing dialogue is "Erratholu Kadhaa Style Gaa Vuntadanukuntunnavemo..Maaassss, Vooorraa Masss," from the movie ' Sarrainodu' directed by Boyapati Srinu. It is one of the rocking dialogues this year, and it created a lot of buzz in during the launch of the cinema tailor itself. It features Rakul Preet Singh and Allu Arjun in the lead and is one of the best punch dialogues this year.
9. "Neku Naku Friendship Emitira...Nuvvu Villain Nenu Hero" is from the movie Temper starring Jr.NTR and Kajal Aggarwal in the lead. The movie has other dialogues that did well like, "User Name Daya, Password Police," and many other dialogues. These dialogues were received well by NTR fans, and he did manage to gain success from the movie.
10. Another all time favorite dialogue is from the movie ' Bommarillu' starring Genelia DSouza and Siddharth Suryanarayan in the lead. The dialogue goes like, "Anthena? Inkem Kavali?? Veelaithe Nalugu Maatalu Kudirithe Cup Coffee." It became the ringtone of many fans, and it sounds good with the background music in the film. The flavor of the dialogue is understood only in Telugu and not when translated into another language.