Politics and the realm of glamour have a very close relationship. Some famous people have decided to leave the glamorous industry behind and enter a field called politics, which offers the same level of drama and excitement. Examples include the late Vinod Khanna Vinod Khanna, the name of the tinsel town, is alwa >> Read More... , Dharmendra, Hema Malini Hema Malini is perhaps the only dream girl of the >> Read More... , Raj Babbar Raj Babbar is an actor turned politician. He is re >> Read More... , and Shatrughan Sinha Shatrughan sinha is a well known name of the Hindi >> Read More... , who, in addition to having successful acting careers, also had distinguished political careers.Several of them lasted for a short period, while others did so for a lengthy time.Like them, some prominent figures in the Punjabi entertainment industry have dabbled in politics.
Ten Punjabi celebrities who became politicians are listed below.
When the Sufi king joined the Shiromani Akali Dal in November 2008, his political career officially began. Within six months of entering the race, he ran in his first election as the Akali Dal candidate from Jalandhar, losing just 36,000 votes against Mohinder Singh Kaypee of the Congress Party. He joined the Congress Party in 2016 and continued to be engaged in politics despite this defeat. But immediately after a disagreement with the party, he left Congress, and the following year, he joined the Bhartiya Janata Party. When he overcame Udit Raj to become the candidate to represent North West Delhi in the general elections in 2019, he made his political debut.
...
2. Sidhu Moose Wala
Sidhu Moosewala, a Punjabi singer and lyricist, is the most recent name to be added to the list. On December 3, 2021, the "Old Skool" singer attended the gathering. Chandigarh Mayor Charanjit Singh Channi and State Congress Chief Navjot Singh Sidhu Navjot Singh Sidhu was born on October 20, 1963 in >> Read More... attended the event. Sidhu even received his first leading role in a film earlier this year with "Moosa Jatt (2021)," and now he is deviating into politics.
...
3. Bhagwant Maan
In 2011, Bhagwant Mann Bhagwant Mann or Comedy King/Jugnu is a popular In >> Read More... , renowned for his comic timing and entertaining satires, entered politics. In addition to participating in the Lehragaga seat elections in 2012, he joined the People's Party of Punjab. Bhagwant teamed up with the Aam Aadmi Party two years later, in 2014, and ran for office in the Sangrur Lok Sabha constituency. He is currently the Sangrur MP and leader of the Punjab AAP.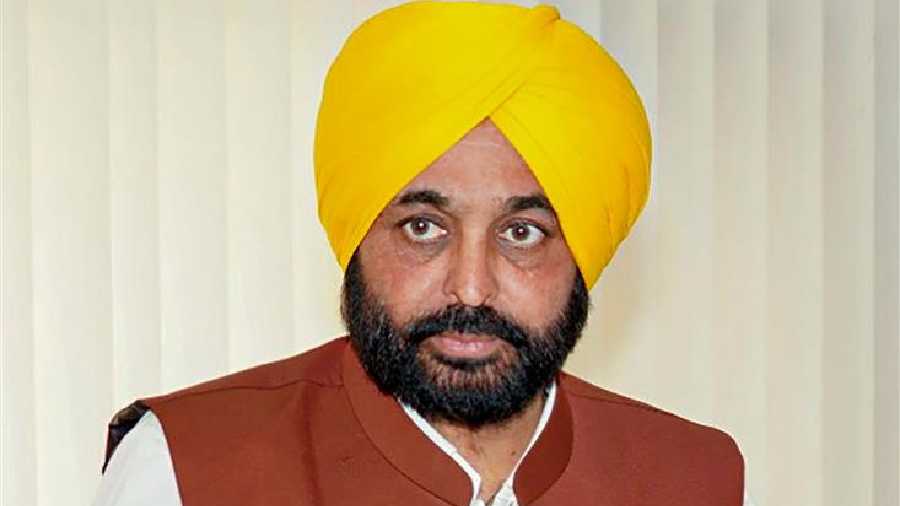 ...
Daler Mehndi, commonly known as the Turbaned Tornado, is another celebrity who has joined the Bharatiya Janata Party. In the presence of Delhi BJP leader Manoj Tiwari An incumbent Bhojpuri superstar, Manoj Tiwari was >> Read More... and Union Minister Vijay Goel, the singer of the song "Tunak Tunak Tun" joined the BJP on April 26, 2019. Additionally, he is employed and campaigning for office.
Jassi Jasraj, a Punjabi celebrity who gained notoriety for his role in "Bikkar Bai Senti Mental," is another who entered politics. In 2014, he joined the Aam Aadmi Party, and shortly after, he started running for the party's nomination. Recently, the Punjab Democratic Alliance fielded a candidate for the Sangrur parliamentary constituency.
...
The Punjabi singer of "Kundi Muchh" entered politics on July 13, 2020, when she formally joined the Aam Aadmi Party. At a news conference in Chandigarh, Bhagwant Mann, the state unit president of the AAP, welcomed Gagan into the party. She joined the BJP as the second female celebrity from Punjab, following Gul Panag A former beauty queen, model and social activist, >> Read More... . One of the newest members of this list, she is ferociously supporting her Kharar-based candidate in the upcoming elections.
...
7. Gul Panag
In addition to being an actress and model, the multi-talented Gul Panag (formerly known as Gulkirat Kaur Panag) is also an entrepreneur, traveler, and fitness instructor. In the Indian general election of 2014, she ran as the Chandigarh representative for the Aam Aadmi Party. She received 1,08,679 votes, placing her in third place, while Kirron Kher Kirron Kher or Kirron Anupam Kher was Kiran Thakar >> Read More... received 1,91,362 votes to win the election.
...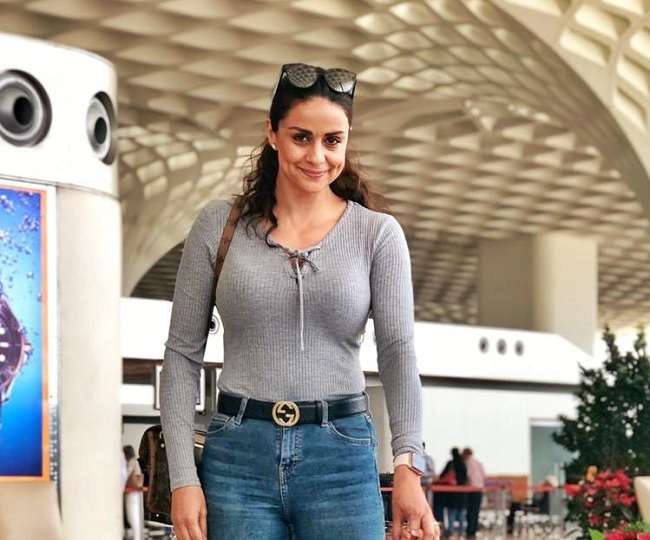 8. Gurpreet Ghuggi
The Punjabi actor-comedian Gurpreet Ghuggi Gurpreet Ghuggi is a Punjabi and Hindi film actor >> Read More... was a politician, albeit for a brief period. In 2014, he became a member of the Aam Aadmi Party, and from September 2016 to May 2017, he held the position of Punjab state convener. Then Bhagwant Mann took his post. After being replaced, he no longer existed only in his party but also in the entire political landscape.
...
9. Muhammad Sadiq
Mohammad Sadiq, a well-known folk singer, astonished everyone when he entered politics and defeated Darbara Singh Guru, an Akali leader and former IAS officer, in the 2012 local elections. He served as an MLA for the Barnala district's Bhadaur constituency from 2012 until 2017. He relocated from Bhadaur to Jaitu during the 2017 elections, and the 77-year-old experienced artist is still quite active in that profession today.
10. Kirron Kher
Kher entered politics in 2009 when she entered the Bharatiya Janta Party (BJP). She ran a front-row campaign for the municipal corporation elections in 2011. She later became the Chandigarh Lok Sabha contender for the 2014 general elections. She defeated the incumbent MP, Congress leader Pawan Bansal, who garnered 1,21,720 votes, and AAP's Gul Panag, who received 1,08,679 votes, to win the seat in May 2014 with 1,91,362 votes.