What do you understand by the word versatility? The word versatility is the ability of a person to do anything or to adapt quickly to a variety of subjects. And when using the word versatile as a prefix to an actor, it means an actor who can mold themselves into any character. This versatility of actors enables their film industry to grow.Punjab's film industry is currently developing, and near the future, it can replace Bollywood. Pollywood is known to be one of the leading film industries in India. The success of Pollywood is the result of its veteran and versatile actors. Here is the list of ten actors who helped and are helping Pollywood to grow:-
1. Jaswinder Singh Bhalla
 Jaswinder Singh Bhalla is a 62-year-old Punjabi actor, writer, and comedian. He acquired his Bachelor's and Master's degree from Punjab Agricultural University and did his Ph.D. from Chaudhary Charan Singh, Meerut. He got selected for All India Radio in 1975 after performing on independence day. This opportunity gave wings to his professional career as a comedian. He debuted in the movie, Chhankata in 1988. He is a living legend in the Punjab film industry. 
...
2. Meher Mittal
Meher Mittal was born on 24 October 1935 in Bhatinda, Punjab, and passed away on 22 October 2016. He contributed as an actor, comedian, producer, and voice artist in the Punjab film industry. During his days, the movie, without him, was considered incomplete. He was a law student, and after acquiring the degree, he practiced law for eight years. His fans would wait for his entry in the movie. He is still remembered by the industry for his contribution. He died in Mount Abu, Rajasthan.
Sukhjinder Shera debuted with the movie Jorr Jatta Da in 1991. He was a famous Punjabi actor and director. He died in Uganda in 2021 because of covid19. He is known for his roles in movies like Jatt Te Zameen, Jatt in Mood, Yaar Belly, and many more.
...
4. Kullwinder Singh Gill
 Kullwinder Singh Gill, also known as Guggu Gil,  was born in village Ghal Khurd, Punjab. He is the actor in the most successful movie Jatt Jeona Morh, which depicts the life of Daku Jatt Jeona Morh. He also appeared in predominant Bollywood movies.
...
Jaspal Bhatti is the famous Punjabi satirist who graduated from Punjab Engineering College. He participated in many street plays during his college days. He starred in many TV series like and . He even owned the hearts of audiences in Doordarshan's show Ulta Pulta Ulta Pulta is a famous satirical comedy show which >> Read More... . He passed away in a road accident when he went to Jalandhar to promote his movie Power Cut.
...
Rupinder Grewal, best known as Gippy Grewal, is a film producer, director, singer, and actor. He charges Rs. 5 crores per movie and is best known for his movie Ardaas Karaan and Jatt James Bond. Mel Karade Rabba was his debut film in 2010 and won many best actor awards.
...
Jimmy Shergill is an actor and film producer in the Hindi and Punjabi film industry. Shergill debuted with a thriller movie, Maachis, in 1996. He was born in Village Deokahia, Sardarnagar, Uttar Pradesh. He is the son of a painter. Jimmy never paid crores any heed to how significant the role was that he just contributed his 20 years of life to Bollywood and Pollywood. He is loved by his fans in various film industries.
...
Nirmal Rishi is the oldest and most versatile Indian Punjabi actress. She was known for her role as Gulabo Maasi in her debut movie, Laung Da Lashkara. She was born and brought up in Bhatinda, Punjab.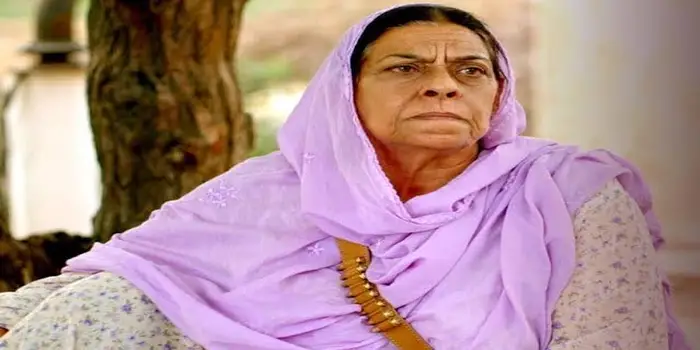 ...
Manjeet Kullar was versatile actress of time. She was born and brought up in Mumbai. She acted opposite Mithun Chakraborty When we talk about the few legends in the Indian f >> Read More... in her debut Hindi film, which was never released. She struggled to become the top actress of her time. She entered the Punjab film industry through the song Jugni. Then her career flourished she was loved by all and got a big break in Jatt Jeona Morh opposite veteran actor Guggu Gill Guggu Gill is an Indian, Punjabi film performer. H >> Read More... .
10. Daljeet Kaur
Daljeet Kaur, during her reign, was known by many different names like the Queen of Punjabi movies and Punjabi Hema Malini. She even worked in more than 10 Bollywood movies and 100 Punjabi movies. She was born in Siliguri and studied in a convent school. She was a bright and active student. Her acting career started by acting in a short, Bonga, directed by Kundan Shah Kundan Shah is an Indian director and scriptwriter >> Read More... . Afterward, she was offered a Punjabi film, Daaj which was a successful Punjabi film.