Throughout history, cinema has transcended linguistic boundaries and brought together people from all walks of life. The trend of remaking films into other languages exemplifies the beauty of cinema, making it accessible to a wider audience and also introducing people to the exciting arena of the film industry from other Indian states. Marathi movies, over the years, have released many hits that have been remade into other languages. Here is a list of 10 well-loved Marathi films that have been remade into other languages:
1. Ek Gaadi Baaki Anadi ( 1988 )
This 1988 film, directed by Bipin Warti, starring Ashok Saraf Ashok Saraf was born on 4 June 1947. This popular >> Read More... and Aruna Irani Aruna Irani is an Indian actress who has acted in >> Read More... , tells the story of Raja and his wonder car that helps him avenge his father's murder. The movie inspired the Hindi remake titled "Tarzan: The Wonder Car" starring Ajay Devgn in 2004. With comedy and action blended in equal parts, the film makes for a fun watch.
...
2. Pheka Pheki (1989)
Pheka Pheki is another comedy film from Bipin Warti and starring Ashok Saraf and Savita Prabhune Savita Prabhune is a well known Hindi and Marathi >> Read More... . The movie revolves around a happy couple whose daily life gets hilariously complicated when fictious characters from fabricated stories by the husband start appearing at the couple's house. Golmaal returns, the second installment of the Golmaal franchise is adapted from this 1989 classic. Golmaal Returns Click to look into! >> Read More... , directed by Rohit Shetty Rohit Shetty is a famous Director in Bollywood who >> Read More... was a box office success and has a star-studded cast of Ajay Devgn, Kareena Kapoor, and Arshad Warsi Arshad Warsi is most popular for his role as Circu >> Read More... among others.
3. Dombivali Fast (2005) 
Dombivali Fast is a fast paced film following the protagonist, Madhav Apte's fight against corruption and injustice. From a common man to fighting against the law, he impacts the city deeply and this sense of justice and frustration of the common man has also been wonderfully portrayed in the Tamil remake of Dombivali Fast, titled "Evano Oruvan" starring R Madhavan and directed by Nishikant Kamat Nishikant Kamat is a famous director of Indian fil >> Read More... who made his industry debut with the film.
...
4. Mumbai- Pune - Mumbai  (2010) 
Mumbai-Pune-Mumbai is a 2010 commercial hit produced by Mirah Entertainment. The film revolves around the love story of Gautam and Gauri. Their love is curious and funny, and will leave you yearning for more. Fortunately, their cute romance has been remade into 5 languages including Hindi, Kannada, Telugu, Punjabi, and Gujarati. The Hindi remake, titled " Mumbai Delhi Mumbai Click to look into! >> Read More... " is produced by Viacom 18 Motion Pictures while the Kannada remake titled "Pyarge Aagbittaite" is produced by Shobha Prakash.
...
5. Duniyadari  (2013)
This commercial hit movie explores the journey one goes through in their youth and contemplates the meaning of life. With a positive critical reception, the movie thrust the Marathi film industry into the mainstream. It has been remade into Kannada, titled "Noorondu Nenapu" and into Gujarati, titled "Duniyadari" in 2017. Hard-core fans of the movie can also check out the novel of the same name authored by Suhas Shirvalkar Bio coming soon... >> Read More... which was the original inspiration.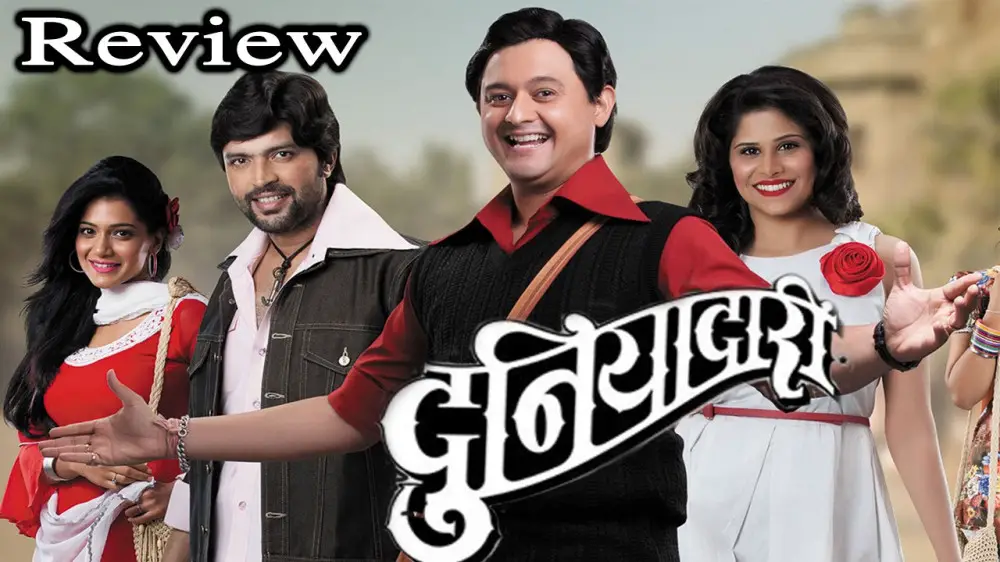 ...
6. Timepass  (2014)
Directed by Ravi Jadhav He is a renowned Indian film personality; he was b >> Read More... , this 2014 romance movie is set in the 90s. it saw phenomenal box office success and a sequel to the movie was also released in 2015. The movie was remade in Telugu as Andhra Pori Click to look into! >> Read More... . The Telugu remake is directed by Raj Madiraju Raj Madiraju is a Telugu movie director and script >> Read More... and was released in 2015.Even though the movie was embroiled in controversy due to its title, it eventually went on to become a success.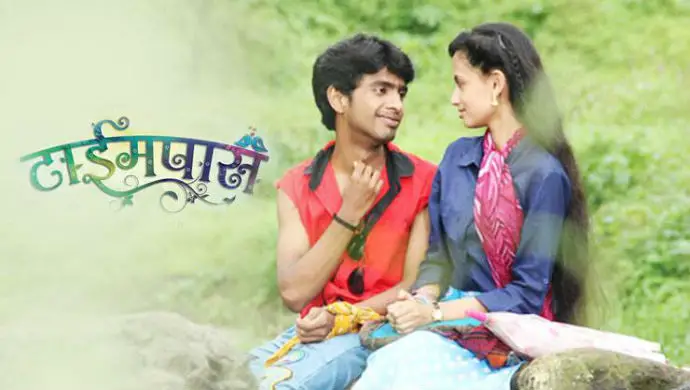 ...
Happy Journey is a 2014 family drama film that follows the journey of a brother and sister. The film, produced by Sanjay Chhabria Sanjay Chhabria is a well-known Indian producer wh >> Read More... and directed by has been remade into Malayalam and Telugu. The Malayalam remake, " Koode Click to look into! >> Read More... " stars industry stalwarts Prithviraj and Nazriya Nazim This bubbly girl with expressive eyes was an ancho >> Read More... while the Telugu remake, titled " #BRO" stars Naveen Chandra Naveen, also known as Naveen Chandra Reddy is a So >> Read More... and was released on Sony Liv.
...
8. Natsamrat  (2016 )
Natsamrat is a heart-touching tale of an actor reliving his glory days through his memories and the conflicts within his family as he grows old. The hero of the movie is played by Nana Patekar Nana Patekar is a popular Indian actor who was bor >> Read More... and showcases a stellar performance. This emotional drama has been remade into Gujarati with the same title, directed by Jayant Gilatar Jayant Gilatar is an Indian film director. His lat >> Read More... and the Telugu remake is titled "Rangamarthanda", directed by Krishna Vamsi Krishna Vamsi or also known as Vamshiramya, is an >> Read More... .
...
9. Sairat (2016)
Claiming its spot as one of the highest-grossing Marathi films of all time, Sairat achieved phenomenal domestic and international success. Directed by Nagraj Manjule Nagraj Manjule is an Indian film director, writer, >> Read More... who also participated in its writing and production, the film is a romantic tragedy that explores the problem of caste and its heart wrenching consequences. The success of the movie eventually led to its remake in Bollywood, Dhadak. The Bollywood remake, produced by Karan Johar Karan Johar is one among the top ten celebrities i >> Read More... and Zee Studios thrust star kids Janhvi Kapoor Jhanvi Boney Kapoor was born in the year 1997 Indi >> Read More... and Ishaan Khatter into the limelight. The movie was also remade into other languages including the Punjabi " Channa Mereya Story soon >> Read More... ", Bengali " Noor Jahan Story Coming Soon... >> Read More... " and the Odia version "Laila O Laila".
10. Mulshi Pattern (2018)
This 2018 crime drama movie is directed and written by Pravin Tarde Bio coming soon... >> Read More... . The movie shows the lie of a gangster who lives the full cycle and becomes what he hated. A powerful message portraying the conditions of the poor and landless, the movie paints a bleak picture of the plights of the poor youth and shows their gradual turning to gangs and a life of crime. This critically acclaimed movie also boasts a Bollywood remake titled "Antim: The Final Truth" starring Salman Khan Salman Khan is a very famous Indian actor and a pr >> Read More... . Tarde is also in talks for remakes in South Indian film industry.