1.
"Jwalayayi" was one of the best TV serials in Malayalam mini screen history. It comprised of many great TV serial artists and the main character by Nedumudi Venu Nedumudi Venu was born on 22nd May 1948. He is com >> Read More... was a highlight for the show's success. It was also produced by Mammootty family as well. Doordarshan telecasted the show, and they did even release a second part which was also a success but no way close to the first one.
...
2. Kumkumapoovu A very popular Malayalam serial, Kumkamapoovu said >> Read More...
"Kumkumapoovu" was a hit serial telecasted in Asianet, which was having a good story to support it. It comprised of some great actors and actresses and was a vital part of the serial's success. One of the best supporting actresses of Malayalam cinema, Asha Sarath Asha Sarath, famous for her role in 'Kumkumap >> Read More... comes into the lights of fame through this serial. She played the main role in this serial.
...
3.
...
It is a show that lasted for more than thousand episodes. "Minnukettu" was one of the big serials in TV history. It lasted many episodes due to its large viewership rating. Telecasted in Asianet, the serial was a big breakthrough for them in their competition for prominence with Surya TV.
4.

...
"Chandanamazha" is a family serial telecasting in Asianet; it is one of the leading serials in Malayalam when considering viewership rating. It is viewed by many Keralites to support this report. It is a remake of a Hindi serial. Its family content is the main reason that keeps the viewers to stick with this show.
5. M80 Moosa M80 Moosa is a Malayalam comedy serial which is ai >> Read More...
...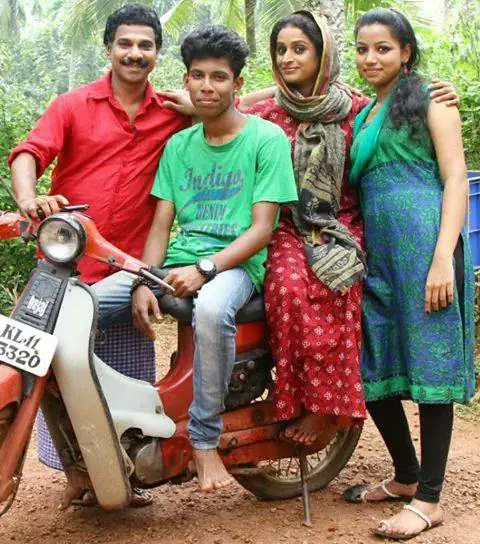 "M80 Moosa" is a comedy serial with a social message included in it in each episode. Telecasted in Media One, this show attracted many fans over its course of success. The show is famous for keeping it simple and telling the message in the right way.
...
6. " Parasparam Parasparam is a remake of the Hindi serial, 'D >> Read More... "
...
It is another big hit serial from "Asianet." It is the number one serial in Malayalam according to viewership rating. Many fans like this show due to its variety story line and different style of storytelling.
7. "Ponnambili"
"Ponnambili" is a relatively new show in Malayalam. It is telecasted in Mazhavil Manorama. Malavika Wales Malavika Wales is a South-Indian film actress main >> Read More... , one of the young prodigy actresses is the main actress in this TV serial.
8. " Karutha Muthu Karutha Muthu is a recently launched very popular >> Read More... "
It is yet another hit serial from the Asianet family. The serial has a variety story and has a good viewership. The show started by the end of 2014 and already completed 530 episodes.
9. Sundari
"Sundari" is another serial from Mazhavil Manorama, with a leading actress from Malayalam film industry. ' Shafna Shafna is an Indian cinema actress. She has been s >> Read More... ' acts the main role in this serial.
10. Manjurukum Kalam
"Manjurukum Kalam" is a new serial from Mazhavil Manorama. It portrays the story of a small child, her struggle in life at a very young age itself.