1. Thorth
A simple short film that looks at a towel's journey. 'Thorth' is a variety short film that happened in Malayalam. Directed by Althaf Rahman, 'Thorth' is a well worth view if you are a fan of short films no matter what your mother tongue is. It has more than five lakh views on YouTube alone.
2. Burn My Body
One of the most influential short films ever made in Malayalam. This short film talks about the worst violence that is taking place against women in this developed society. It tells us that sexual violence against women is not over even after her death. "Burn My Body" is a real eye-opener in the modern era.
3. Priyamvadha Katharayano
There is many comedy themed short films in Malayalam. "Priyamvadha Katharayano" is a wonderful short film directed by 'Basil'. It is a simple and enjoyable watch from early beginning to the end. It has more than seven lakh views on YouTube.
4. Kattan Kappi
Another common genre in Malayalam short films, "Kattan Kappi" focuses on love failure and how to overcome it. It includes many of the well-known cast from big screen making it a wonderful watch. This short film will make you think if you ever come across with a love failure.
5. Sir Laddu
Another comedy short film in this list. "Sir Laddu" was a hilarious one with more than 8.5 lakh views. It even had a second part indicating its popularity among short film and YouTube fans. It is directed by Siddique and released back in 2013.
6. Athe Karanathal
"Athe Karanathal" is a short film with only two casts. The two characters and their long conversation is the only highlight of this short film. But the conversation talks about the bitter truth that is occurring in our home nowadays. It is one of those strong short films that talks about sexual violence against women and said in a sarcastic way.
7. Balance
Comprised of ' Sunil Sukhada's strong acting performance, "Balance" is a Kerala State Award winning Malayalam short film. It was released only five months ago.
8. Halwa
"Halwa" is a short comedy film which was released back in 2016. This little movie was filled with talented actors and actresses making it one of the best comedic short films in Malayalam. Aju Varghese plays an important character in this short film. It was directed by Nikhil Raman and has almost four lakh views on YouTube.
9. Shikari Shambu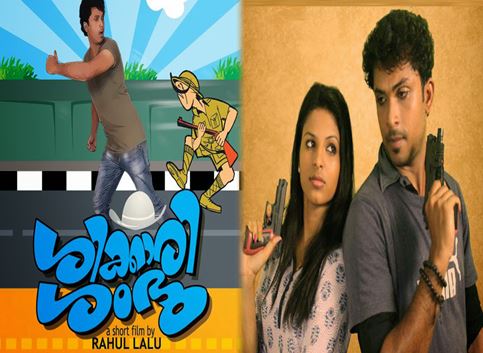 Another comedy centered short film into this list. "Shikari Shambu" is a 41-minute long short film, but with an enjoyable feeling throughout. The film talks about a man and his luck. Released back in 2014, this movie has almost three lakh views.
10. Exam in Action
Talking about the events that are happening during an exam, this wonderful comedy short film is an enjoyable watch. Released back in 2014, this hit short film has almost close to six lakh views on YouTube alone.