After years of the love relationship, Dileep and Manju Warrier got married in 1998. The couple has a daughter named Meenakshi. In 2015, due to personal reasons, they approached the court for divorce which got granted soon. Manju Warrier, who had quitted her acting career after marriage, became active again in the film industry after divorce. Both had acted together in the films like Sallapam, Ee Puzhayum Kadannu, and Thooval Kottaram.
They got married on 11 October 2000. The couple has a daughter Kunjatta, originally named Tejalakshmi. After their divorce in 2008, both remarried. Manoj K Jayan married Asha in 2011 and Urvashi got married to Sivaprasad in 2013.Their daughter stays with her father and new mother. Manoj K Jayan has appeared in the movies like Sargam, Chamayam, Pazhassi Raja, and Thoovalkattu. Urvashi won a National Award for the picture Achuvnte Amma and State Awards for Mazhavil Kavadi, Thalayanamanthram, Bharatam, Kazhakam, and Madhuchandralekha.
Priyadarshan, an accomplished director and producer who have many successful Malayalam and Tamil films to his credit married Lizy in 1990. She had appeared in the female leads in many Malayalam movies like Aram + Aram Kinnaram, Ayanam, Nirakoottu, and Thalavattom before marriage. However, in 2014, they got divorced due to some personal reasons; the couple has two children; Kalyani and Siddharth. Priyadarshan has won a National Award for the picture Kancheevaram. His other known films are Kala Pani, Thenmavin Kombath, Thaalavattam, and Kakkakuyil.
They married in 1988 when both of them were successful figures in the Malayalam cinema. They have two sons Tejas and Sravan. In 2011, they divorced, and Mukesh married the dancer
Methil Devika
. Saritha had married a Telugu actor, Venkata Subbaih and divorced him before marrying Mukesh. She has appeared in many films like Kathodu Kaathoram, Yaagaagni, Anuragi, and Kuttetten. Mukesh still continues to be active in the Malayalam industry with his latest movie Adi Kapyare Koottamani,
Two Countries
,
Chandrettan Evideya
, and Su Su Sudhi Vathmeeekam.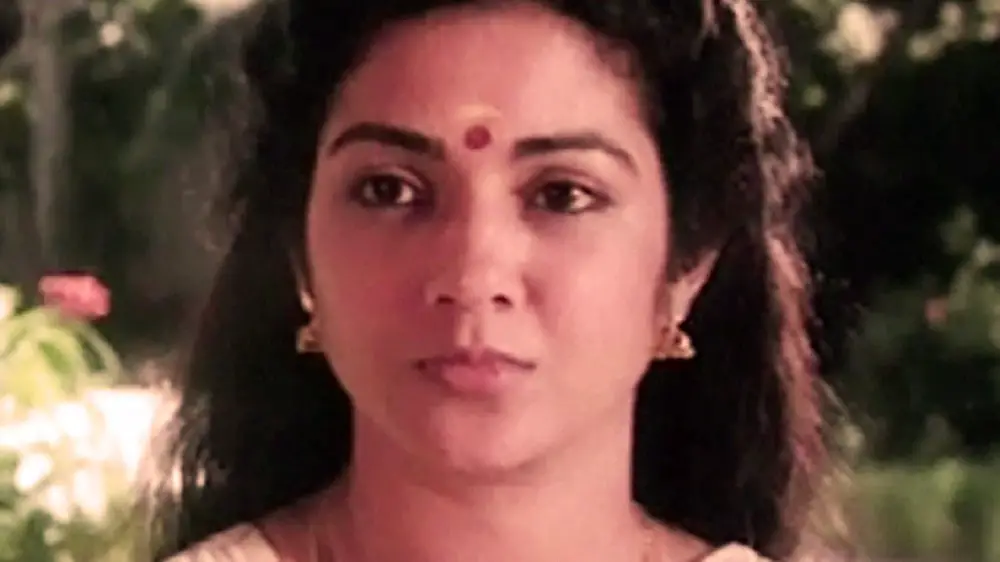 They married in the year 1984 and divorced in 1995. Sreenath married Latha in 1999 and has a son. He committed suicide in 2010 due to some personal reasons. He has acted in the films like Ithu Njangalude Katha, Devaasuram, Shalini Ente Koottukari, Kireedam, and many other mini-screen serials. Shanthi Krishna took a break from her career for a while after the divorce. Her known movies are Shalini Ente Koottukari, Nidra, Kilukilukkam, Sagaram Shantham, and Ennum Nanmakal.
They got married in 1996 at a time when both were leading figures in South Indian cinema. The couple has a son Rishi Varan. They got divorced in 2004 after which Raghuvaran died in 2008. Rohini has appeared in the films like Kakka, Kuyiline Thedi, Piryilla Naam, Ozhivukaalam, and Oru Kudakeezhi. Raghuvaran predominantly appeared in Tamil movies like En Vazhi Thani Vazhi, Siva, Anjali, and Thirumalai.
A well-known and famous actress in Malayalam film industry, Kavya Madhavan married
Nishal Chandra
in 2009 at the Mookambika Temple. But soon after two years, they got a divorce from the Ernakulam Family Court. After marriage, she had taken a break from her career, but returned soon with brilliant characters. Gaddama, Bhakthajanangalude Sraddakku, Vellaripravinte Changathi,
She Taxi
, and Akashavani are some of the films she did after divorce.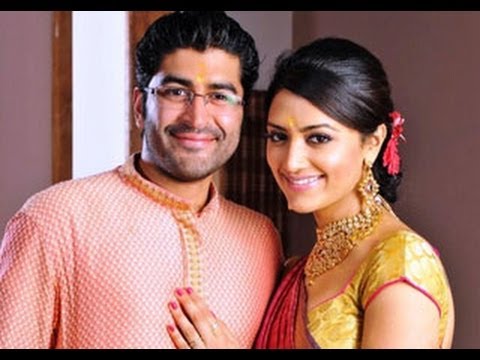 A famous actress and playback singer based in South India, Mamta Mohandas married her childhood friend Prajith Padmanabhan in 2011. The very next year, they got divorced due to personal reasons. She has appeared in many Malayalam films like Mayookham, Lanka,
Bus Conductor
, Katha Thudarunnu, My Boss, and Two Countries.
A famous Malayalam film actress and comedy artist, Kalpana married the director Anil Kumar in 1998. They have a daughter named Sreemayi. Even before their divorce in 2011, Kalpana and Anil started living separately due to many family problems. Kalpana passed away in 2016 due to a heart attack. She has done numerous roles in the films like Charlie,
Bangalore Days
, Spirit, Thanichalla Njan, Salt N Pepper, Ullasapoongattu, and Kaliveedu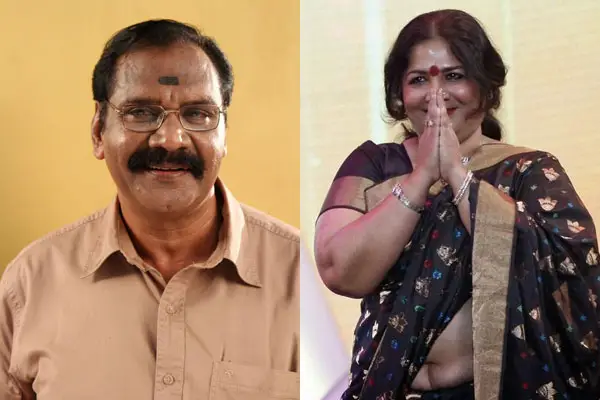 A famous South Indian actress, Jayabharati who is twice the recipient of Kerala State Awards married the actor Sathar in 1979, after her first marriage ended up in divorce. The couple has a son named Krish Sathar who has now entered the film industry. Sathar and Jayabharati got divorced in 1978.