Daily soaps are daily soaps because they are aired every day, and they function on their ratings. In such a case, if a show does not do well, it is forced to shut down by their producers, so, in such a case, the scriptwriters opt for the usual techniques and introduce plots that have already been successful in other shows, like the following:
1. Kidnapping
This has been a part of daily soaps since the very concept began. Every show that has started has had at least one character abducted once. Be it Ye Hai Mohabbatein, " Yeh Rishta Kya Kehlata Hai Yeh Rishta Kya Kehlata Hai is a Hindi drama serial >> Read More... ", and so on. In fact, shows like Kumkum Bhagya Kumkum Bhagya was broadcasted on Zee TV channel. I >> Read More... have shown the same character, Pragya, who is also the female lead, getting abducted twise! This is a trademark style el Ekta Kapoor Ekta Kapoor; a legendry producer in Indian TV and >> Read More... , who has gone to the lengths of stretching it to a month, just because it attracts a lot of viewers.
2. Angry Daughter/Son
An actor and actress meet, fall in love, after facing a lot of problems, they marry, then they have children. Now, when normal children misbehave with their parents, the parents scold them, and the children admit their fault and accept it. However, in the world of television soaps, when a misunderstanding arises between parents and their children, the child runs away, and returns after seven to ten years. This track was also followed in Yeh Rishta Kya Kehlata Hai and Ye Hai Mohabbatein.
3. Pati Patni Aur Woh
What I mean is, we frequently see in daily soaps that two people are in love, marry and settle down. However, then comes a new entry, who is interested in heroine to the extent of abducting her, forcing her to marry him despite her being married and having children. This track was seen in many shows, like " Suhani Si Ek Ladki Suhani Si Ek Ladki is a story about two best frien >> Read More... " and " Miley Jab Hum Tum Miley Jab Hum Tum is a popular youth oriented seri >> Read More... ".
4. Hate Before Love
This is a classic. In every show, when two people meet, there is hate between them. Either one of them hates the other, or both hate each other, and sometimes to the extent of doing cruel things to each other. This track has been followed in various shows, like ' Ishqbaaz Ishqbaaz that means lovers is a Hindi daily soap w >> Read More... ', Iss Pyaar Ko Kya Naam Doon, " Ek Tha Raja Ek Thi Rani Season 1 Ek Tha Raja Ek Thi Rani belongs to the drama genre >> Read More... ", and so on.
5. Love At First Sight
Another one of the classic techniques, we frequently see shows where the leads fall for each other at first sight. This may happen to just one of the characters or to both, and then they pursue their love. It was seen in Jamai Raja Jamai Raja drama series, broadcasted on Zee TV cha >> Read More... , and countless other daily soaps on Indian television.
6. Lost In The Jungle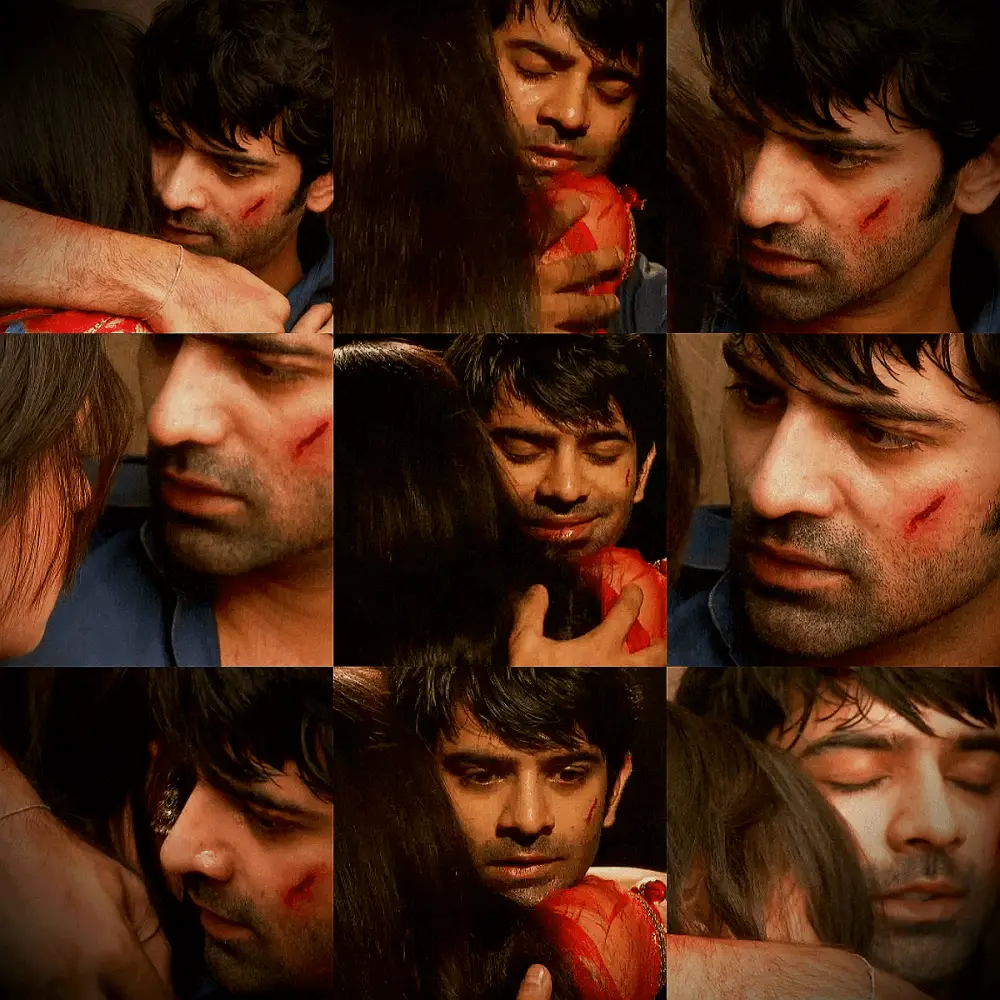 When the show makers need to show chemistry, and its development between two characters, they take the classic route. They isolate them, and send them off to a jungle. Where they are not interrupted by the vamps and are just n company of each other.
7. Drunk/Drugged
Television serials have been using this technique for quite some time now, where the characters that they show as uptight are made to loosen up with the help of intoxication. It is also used to introduce a brand new twist that the audience never expected. It has been used for shows like Kumkum Bhagya, " Bade Acche Lagte Hai Bade Acche Lagte Hai was an Indian Television Fami >> Read More... ", Ishqbaaz, Ye Hai Mohabbatein, and so on.
8. Hero/Heroine Getting Married To Someone Else Before Realizing Their Love For The Other
What I mean is, the actor or actress are shown agreeing to marry someone else, but just when the day of their marriage approaches, they realize that they are in love with someone else, and through twist of fate or through the person's own doing, the marriage gets cancelled. Such a plotline has been in shows like " Ek Duje Ke Vaaste 'Ek Duje Ke Vaaste' belongs to the Romanti >> Read More... ", " Kuch Rang Pyar Ke Aise Bhi Kuch Rang Pyar Ke Aise Bhi is an Indian fiction ro >> Read More... ", Ishqbaaz, " Bade Bhaiyya Ki Dulhania Bade Bhaiyya Ki Dulhania is an Indian, Hindi langu >> Read More... ", and so on.
9. Hero/Heroine Getting Married To Someone Else Due To Familial Pressure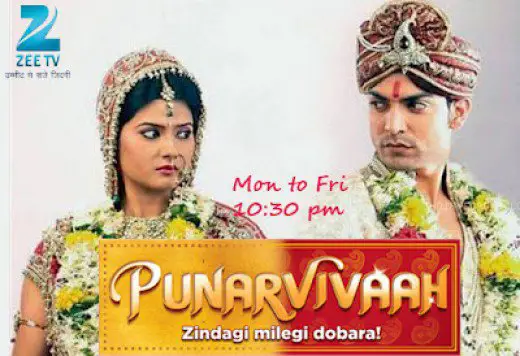 Here, the actors just follow through with the marriage to someone else, while being in love with someone else. The twist is quite heart breaking for the viewers, and has been in shows like Suhani Si Ek Ladki, " Jaana Na Dil Se Door The story of 'Jana Na Dilse Door' is based on a gi >> Read More... ", and so forth.
10. Hero/Heroine Cheated Into Marry Someone Else, But The Cheater Gets Caught
This is especially for those daily soaps where a marriage between two people who are actually, honestly in love with each other is fixed, but then someone who is jealous of the union injures one of them and hides them, and takes their place on the mandap. This is an extremely common track, and more often than not, the jealous person is caught, but sometimes they are caught after the marriage ceremony is completed. This has happened in daily soaps like " Humko Tumse Ho Gaya Hai Pyaar Kya Karein Humko Tumse Ho Gaya Hai Pyar Kya Karein is a Hindi >> Read More... ", Kumkum Bhagya, and so on.
11. Parents Objecting To Marriage
It is the best method of getting the audience's emotions involved with the show, where everyone is happy with the union of the lead actors, but out of nowhere, pops in the parents, who object to the union. Then the audience watches with all their heart as the leads attempt to persuade their parents. This has been seen in shows like Jaana Na Dil Se Door, Humko Tumse Ho Gaya Hai Pyar Kya Karein, Suhani Si Ek Ladki, Kuch Rang Pyar Ke Aise Bhi, and so on.
12. Child Brought Up By A Single Parent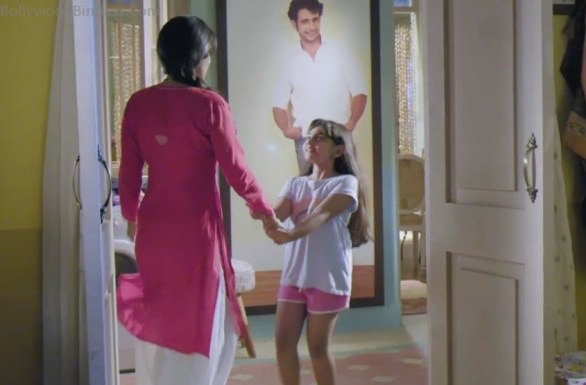 The child, brought by a single parent is attached to that parent, and a few episodes later, a bunch of episodes is dedicated to figuring out who the father is, why they are living separately from the mother and if they are stated as dead, they are then found out to be alive. This plot has been seen in shows like ' Swaragini Swaragini - Jodein Rishton Ke Sur is an Indian dai >> Read More... ', Kuch Rang Pyar Ke Aise Bhi, ' Waaris Waaris is an Indian television drama series on Hin >> Read More... ', and so on.
13. Plastic Surgery
It is surprising how this age old technique is still in practice. Frequently used when the audience does not accept an actor, it is also used sometimes when an actor quits the show or is fired by the producers. Something similar happened recently when in the show 'Kasam Tere Pyaar Ki', the actors loved the previous actors so much, that they did not accept the new actress and as the TRPs went down, she was replaced by the previous actress. It was used most famously, multiple times in Kyunki Saas Bhi Kabhi Bahu Thi.
14. Supernatural Elements
This was a trend in movies sometime back, and has recently been introduced once again in television shows, thanks to Sasural Simar ka, where the actress has faced multiple nagins, dayans, and even a transformation into a fly. The trick has now been adapted and added to various shows, the most popular of them being ' Naagin Inspired by supernatural powers and incidents Ekta >> Read More... ', which is all set to hit television screens with a second season.
15. A Child Brings The Leads Together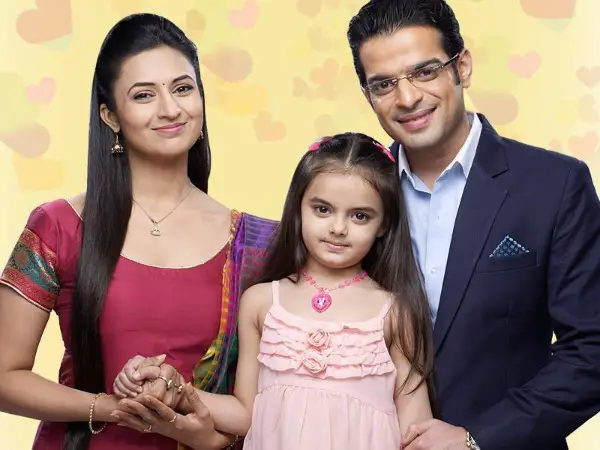 Children have been used unlimited times as a means to fulfill various motives of the film makers. They are often used as catalysts in bringing together the lead actors. Most popularly, it was used in Ye Hai Mohabbatein, Dil Se Dua…Saubhagyavati Bhava, and so on.
16. Rich Hero Poor Heroine, or Vice Versa
It is very rare that two people who fall in love on screen are from the same sort of background financially. Most of times they belong to different backgrounds and have different point of views. This works well because later when they do fall in love and want their parent's approval for marriage, the parents disagree stating the difference in financial condition as a reason. It also serves other purposes, like blaming the other, poorer one of being a gold digger and so on. Among the many shows which have used this are ' Uttaran Uttaran (cast-offs), Indian television Hindi seria >> Read More... ', Ishqbaaz, "Madhubala - Ek Ishq Ek Junoon", ' Baazigar Click to look into! >> Read More... ', and so on.
17. Rebirth/Memory Loss
Is it possible, that after a loved one dies, they come back, with the same face and with memories of their previous birth and land up in the same place, among the same people? The amount of ease with which the viewers believe it would have been shocking, if not for Ekta Kapoor, who with serials like Kasautii Zindagii Kay Now this is something very BIG. Here we are talkin >> Read More... , Kyunki Saas Bhi Kabhi Bahu Thi, and " Kahaani Ghar Ghar Kii Kahaani Ghar Ghar Kii is like an all time favorite >> Read More... ", has shown such ridiculous plots that rebirth seems pretty normal.
18. False Pregnancy Drama
Once, this one was for the vamps. Until a while ago, the vamps in daily soaps would do anything to attract the lead actor towards themselves, including faking a pregnancy, or making the lead actress believe that she was pregnant with someone else's child. Now, even the lead actresses have started to fake pregnancy due to the way the shows are scripted. Or, if nothing else, the vamp claims to be pregnant with the lead actor's child, which later turns out to be false. Similar tracks were noticed in Qubool Hai Qubool Hai is an Indian TV opera soap regarding th >> Read More... , Kumkum Bhagya, and so on.
19. Opposites Attract
Frequently, the people who fall for each other on television are complete opposites. For instance, in Ishqbaaz, we see 3 love stories in the making. The first, that of the eldest son Shivaay is proud of his family name, while Anika, his love interest has no family name. The second son is big on truth and honesty, but his love interest is a con girl, and lastly, the last son is a fitness freak, while his love interest is very fond of eating.
20. Childhood Connection
This is a plot that works wonders every time. The actors are connected as they were together in their childhood. This strengthens their bond and makes them more understanding towards each other. Some examples are ' Gangaa Gangaa is an Indian soap opera drama created by Sp >> Read More... ', " Kaala Teeka Kaala Teeka is an Indian Serial drama television s >> Read More... ", and Ek Tha Raja Ek Thi Rani, and so on.