Indian television has made tremendous progress over the last few decades. The quality of its content has also improved to a level where the daily soaps bind the audiences. They have good story lines, but there are a few that are being telecast in spite of their boring stories and we want to say goodbye to them asap! So, here is the countdown of such serials.
1. ' Saath Nibhaana Saathiya Saath Nibhana Saathiya is a popular Hindi daily so >> Read More... '
...
The serial is aired on Star Pus at 1900 hours. Released on 3rd May, 2010, 1837 episodes have already been telecast (as of 12th August). With the monotonous story line, where two sisters (Gopi and Rashi) get married in the same house and do not get along well. The history repeats itself in the next generation too with Gopi's daughters (Meera and Vidya) and the former somehow turns out to be her sister's mother-in-law (claps). With the boring fashion sense of the cast, this one needs an end.
2. ' Diya Aur Baati Hum Diya Aur Baati Hum is an Indian romance, drama TV >> Read More... '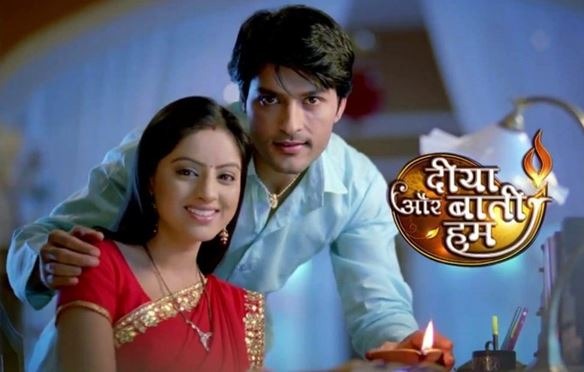 ...
It started with an independent girl who chases her dream to become an IPS officer, but then got on the same regular Indian daily soap track. She does an arrange marriage, and gets involved in the family, giving up on her profession. Then she suddenly becomes professional again and saves people from terrorist attacks, then back to family drama. The writers could not keep it balanced. So here's another one that needs a goodbye.
3. ' Savdhaan India at 11 Crime Alert Savdhaan India-India Fights Back is a well-known H >> Read More... '
...
It is not the first crime show on television, but has become immensely popular. Its motive is to make aware of the Indian crime scenario. Various seasons have been released, which focus specifically on particular cities or states. Over 1700 episodes have been filmed, but we do not see any significant change in the surroundings. In fact, we think people are instigated more. So we request the writers to stop enlightening us.
4. ''
...
Picking up a practical Indian aspect and transforming it into a daily soap was a good idea for the makers of YRKKH. It shows how two people mix up and mould themselves according to the situations, to keep their families happy. The serial was a hit initially, but it slowly turned out to be a torture with its uneventful tracks. With over 2200 episodes, it's for the writers to understand that so many hardships barely happen in our life.
...
5. ' CID Special Bureau This Serial Consists Police Procedure Stories deal >> Read More... '
...
This detective series on Sony TV was first aired on 21st January, 1998. It is the longest running show on Indian television. Kapil Sharma Kapil Sharma was born in a small town of Amritsa >> Read More... once on a funny note said, CID has solved more criminal cases than the actual number of crimes done in India, and yes, we completely agree with him. With numerous seasons and tiresome actions, this show needs to bid farewell to everyone.
6. ' Swaragini Swaragini - Jodein Rishton Ke Sur is an Indian dai >> Read More... '
...
It is the story of half-sisters, Swara and Ragini who get their parents married. Then starts a monotonous love triangle between Lakshya, Ragini and Swara; entry of a villain, Sanskar, who gradually becomes the lead, and the hatred between the two (Swara and Sanskar) then turns into love. We have been watching these predictable tracks since ages. The weirdest of all is that the daughters and the mother become pregnant at the same time. It's time the creators come up with some new story lines or say goodbye.
7. ' Sasural Simar Ka Sasural Simar Kaa is a famous Indian daily soap op >> Read More... '
The show took off with the regular love stories. Two sisters get married to two brothers and they all live a happy life. But when things seemed to be going too simple the makers turned the plot towards unnatural happenings, and now the two sisters keep facing hardships to save their family from ghosts and supernatural powers. With tedious picturization, this show needs to go off-air soon.
8. ' Kumkum Bhagya Kumkum Bhagya was broadcasted on Zee TV channel. I >> Read More... '
This is the story of a middle-class independent woman, Pragya, who accidentally marries a celebrity, Abhi due to some misunderstandings and the latter seeks a revenge on the former. Abhi's girlfriend, Tanu unites with his sister, Alia and keeps the couple away. The show is on-air and the leads have not been able to come together. Isn't it a bit too long that the show is not able to finish one track?
9. ' Taarak Mehta Ka Ooltah Chashmah Taarak Mehta Ka Ooltah Chashmah is a television se >> Read More... '
This comedy show depicts the day to day life experiences in a comic way. The serial started with the motive of relieving people of their stress and was loved by audiences, since it was different from the daily soaps. With over 2000 episodes, this show gradually started showing aspects that practically don't happen in normal Indian society. So it's time we say hasta la vista.
10. 'Ye Hai Mohabbatein'
If you talk about the TRPs, this show tops the list, but we really don't need to see the tedious story line and repetitive leaps taken. Lead's ex-wife creates havoc in their life, turns into a saint all of a sudden and then again becomes a vamp. Every character in the show has got married at least twice. We have been dealing with this stupidity for so long. So, this one needs to stop.
11. 'Kavach - Kali Shaktiyon Se'
It's too early to say that the show should end, but after Sasural Simar Ka, we think creators have become more interested in showing dramas based on supernatural powers. Creating a different and horror plot is good, but over-drama and extra fiction has made it uneventful and we don't want more of it.
12. ' Chidiya Ghar Chidiya Ghar is an Indian Hindi Entertainment Come >> Read More... '
We all know that making people laugh is a tough and noble job. One such show started on SAB TV with a different plot where all the members are named after an animal. The show was quite successful but gradually the graph has declined, and we think this one now also needs a finish.
13. ' Crime Patrol Season 1 Crime Patrol is a reality-based serial that is bei >> Read More... '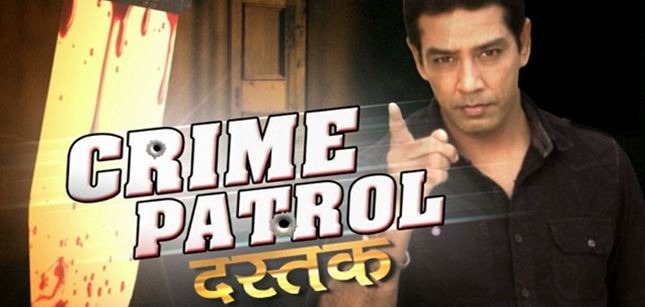 This is another crime fiction based show that airs on Sony TV. This show is on-air for past thirteen years but what started with the motive of making people aware looks more of a fiction show now. To hide the real identities, they reconstruct the episode, and in the run, it looks more dramatized. So, we think such more shows are not making things any better.
14. ''
It's a fiction show that depicts the courtroom drama. The show is about a lawyer that stands up for justice, and his success rate is 100%. With his knowledge about the profession, he always succeeds in his cases. We wish we had such lawyers in real life so that our country could be a better place. But we think the show needs an end.
15. ' Siya Ke Ram Siya Ke Ram belongs to historical drama genre. It >> Read More... '
Out of all the Hindu epics and the holy book Bhagwad Gita, Ramayana is the one which everyone knows the best. Many versions have been made and what people did not know is also known now. Yet another series started in 2015 which narrates the same story, but from Sita's point of view. We just want to remind the makers that this is not a fiction show and making more versions is not going to change the story. So, this needs to go off-air.
16. ' Suhani Si Ek Ladki Suhani Si Ek Ladki is a story about two best frien >> Read More... '
The show revolves around an average looking girl, Suhani who is loving and caring, and has a friend who is beautiful. The lead actor falls in love with the latter, but gets married to her, then after twists and turns, gets married to the lead. Suhani has to face hardships because of her looks, but ultimately the duo fall in love. We have already seen this plot in serials like 'Bidaai' and 'Saat Phere'. So, we are glad to know that the show is going off-air the next month.
17. ' Comedy Nights Live Comedy is the greatest entertainment on Television >> Read More... '
Kapil Sharma was the face of Comedy Nights With Kapil, which aired for three years on Colors, before he left the show after a fight with the channel, but the chat show did not stop, the host was replaced and it continued with a new name, Comedy Nights Live, but with Kapil, went the fame and charm of the show. So, we wish to bid farewell to this one too.
18. ' Tashan E Ishq The serial Tashan- e- Ishq is a Hindi romantic dra >> Read More... '
Let's try to make you understand the story. The lead Twinkle falls in love with a guy, Yuvraj, who turns out to be in a negative role. She goes for an arranged marriage with Kunj, and tries to settle with her husband, but unsuccessfully falls victim to Yuvraj's evil intentions. After twists and turns, Yuvraj falls in love with Twinkle and Kunj gets in a negative role. It's unreal to see so many changes of hearts happening in one show. So, it's time to say goodbye.
19. ' Yeh Vaada Raha Yeh Vaada Raha is a created by Trishula Production >> Read More... '
A young goon, Karthik' is bound by a promise that he made to the lead's (Survi's) father, before the latter leaves his daughter to Karthik and he goes against everybody to keep to his promise. The boy has been taking care of the girl, who is nobody to him for past 200 episodes or so. Thus, with an unreal and impractical plot, this one needs a full stop.
20. ' Baal Veer Baal Veer is the hero of all the children associat >> Read More... '
A light mood child entertainment program that started four years back on Sab TV has become rather monotonous and should come to an end because we are tired of seeing the small kid with super powers fighting against witches. We intend to give some rest to the child and the show as well.