Bollywood has plenty of talented actors, but talent does not ensure that an actor would be perfect in every role. There have been times that many gifted actors got wrongly cast in movies for parts that should have been offered to others. Great films have been ruined because of wrong casting decisions. Bollywood relies mainly upon star power more than the role's requirements to make the movie work. Today, we look at some of the worst casting decisions that ruined Bollywood movies.
Known as the King of Romance, SRK has given us many memorable romantic movies like DDLJ, Veer-Zaara, Kuch Kuch Hota Hai, and others. His pairing with Anushka Sharma Born in an army family to Col. AjayKumar and Ashim >> Read More... in Rabb Ne Bana Di Jodi and Jab Tak Hai Jaan was excellent. However, he feels miscast in this movie with Anushka because of their age gap. SRK is over 50 today and can't pull off the same romantic roles he used to in the 90s.
Shraddha Kapoor's casting as Haseena Parkar is considered one of the worst casting decisions in Bollywood history. Shraddha is a fine actress, but the character of Haseena is tough to portray, and Shraddha doesn't appear to fit in the role at all. The role was different from anything Shraddha had ever done. She fails to perform the role of an underworld gangster and appears entirely out of place in the movie. A more mature actress would have done justice to the part.
Everyone knows Salman Khan is best suited for a particular type of role, and he gets mainly cast in the same parts. He is best suited to play masculine and rugged characters.  Salman doesn't quite fit in the role of a dim-witted person in Tubelight as his persona is of an exact opposite person. We realize he can only play macho roles to his best.
...
Karzzzz was a completely botched-up attempt to recreate the original and iconic 1980 movie Karz, and it featured some of the worst music in Bollywood. But Himesh didn't stop there and made some other bad movies. Himesh is a great composer and music director, but he is one of the worst actors one can cast in a movie. It is difficult to understand how filmmakers cast Himesh in Tera Suroor, The Xpose Click to look into! >> Read More... , and others after his horrible performance in Karzzzz.
...
Katrina Kaif is not known for her acting skills in Bollywood, and that has been clear for quite some time now. One of her earlier films, Raajneeti, is a brilliant film that focuses on the world of Indian politics.  Every cast member fit in their roles except Katrina. Her lack of acting skills and accented Hindi did not fit well with the audience. The creators should have gone with someone else for this role.
...
6. Imran Khan (Once Upon A Time In Mumbai Dobara)
The first film of the series received much praise for the cast's performances, particularly Ajay Devgn and Emraan Hashmi Emraan Hashmi is one of the most successful & cont >> Read More... . But for the second film, the filmmakers decided to go with Akshay Kumar Akshay Kumar was born on 9th September 1967 and hi >> Read More... and Imran Khan. Imran appears to be utterly miscast in his role as a gangster, and his pairing with Sonakshi Sinha Sonakshi Sinha is a well-known Indian Actress. She >> Read More... seems weird. Giving Imran a mustache didn't help, and his efforts to break the typecasting failed miserably with this film.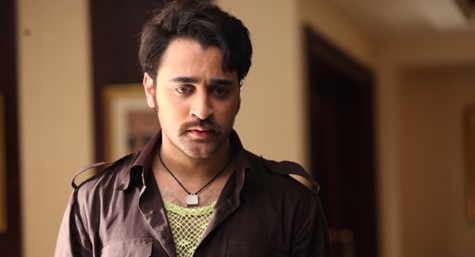 ...
7. Shah Rukh Khan (Fan)
SRK's second mention on this list comes from his film Fan. He played a double role in the film; one of a movie star and the other of his biggest fan. SRK was great as the star Aryan, but his role as the fan Gaurav doesn't look great. Another younger actor would have been perfect for the fan's role, and it is weird seeing SRK with heavy prosthetics to make him appear 20 years younger. SRK thought that maybe his role would have been merely a supporting one if someone else played the fan.
...
Rockstar remains one of the best movies that Bollywood has given us and is almost flawless, with one flaw being the casting of Nargis Fakhri in the role of Heer. It was her debut, and it feels that she was cast only to satisfy Bollywood's fair-skin obsession. Her pairing with the amazing Ranbir looks odd, and she appears uninterested and bland throughout the movie. She struggles in the scenes where acting is required and doesn't seem an Indian from any angle.
...
Bhumi's casting as a dark-skinned girl in Bala was problematic. Many people called out the makers for casting Bhumi and making her look unnaturally dark by using a ton of makeup.  The audience loved the film a lot. However, the makers' refusal to accept their mistakes did not fit well with the audience. The creators should have cast a naturally dark-skinned actress for this role.
Ashutosh Gowariker Ashutosh Gowariker was born 15 February 1964 in Ko >> Read More... is a director who has given us many memorable movies with talented actors in lead roles. So, it isn't easy to understand why he chose to go with Arjun Kapoor in the part of Sadashivrao Bhau in Panipat. Arjun tries hard to act but misses the mark. He doesn't look rugged and dependable in the face of war, and he doesn't possess the body language of a Peshwa. His dialogue delivery feels completely expressionless. The makers took a vast risk casting Arjun, which didn't pay off.