Ankit Tiwari Ankit Tiwari was born on March 6, 1986 in Kanpur, >> Read More... is one of the most demanded music director, singer as well as composer in the Bollywood Industry. Before Bollywood, he worked on jingles and composed them as Television Programmer. He gave music for the song Do Dooni Chaar Click to look into! >> Read More... in 2010.Ankit Tiwari became famous after the songs of Aashiqui 2, which was a stunning performance as he caught the attention of the public for Aashiqui 2 kind of music.
Awesome performances of Ankit Tiwari are as follows:
1. Ik Mitti- Dushman
...
The song is recorded by Ankit Tiwari and has an emotional feel from the movie Dushman; it was the ending track of the music of the album Dushman, which was released fully on digital and website on 25th February 2017 by T-series. Ik Mitti music was composed and lyricist by Harry Anand.
2. Sanam Teri Kasam Click to look into! >> Read More... - Title Track
...
Himesh Reshammiyais the producer of the song and lyrics are by Sameer Anjaan.The singers Ankit Tiwari and Palak Mucchal have been a good pair for the song, when one listen to this song, there is a sense of real love touch. Sanam Teri Kasam releasing date was on 5 February 2016 by Eros Now
...
3. Meri Awargi- Yea Tho Too Much Hogaya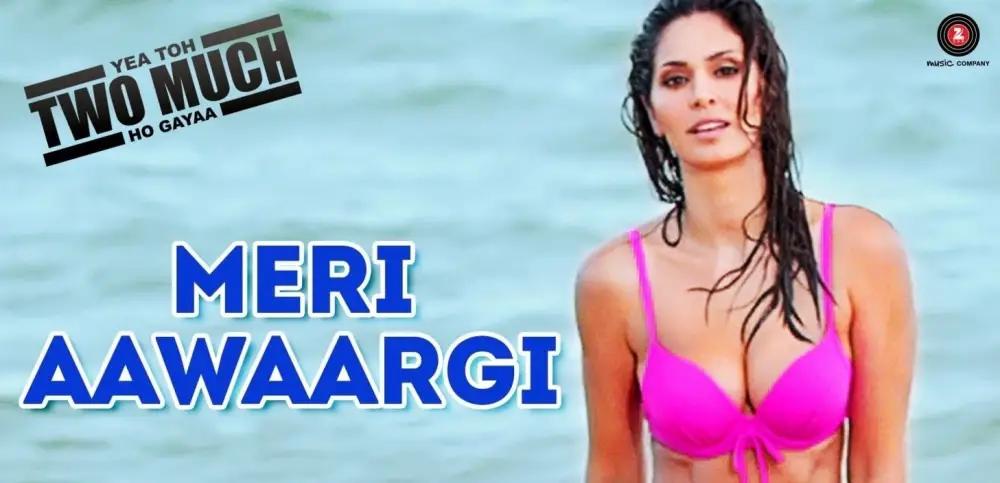 Meri Awargi from the movie Yea Tho Too Much Hogaya was sung by Ankit Tiwari and Aditi Paul Bio coming soon... >> Read More... , composed by Avishek Majumder Avishek Majumder is a film composer, painter, sing >> Read More... and lyrics are of Anwer Majumder. This movie is a comedy which released on 2nd September 2016.
...
4. Tay Hai- Rustom
...
Tay Hai, sung and music composed by Ankit Tiwari, the song was unpleasant but the lyrics by Manoj Muntashir Manoj Shukla also known as Manoj Muntashir, is one >> Read More... is very touching, it is very emotional song which reminds of old rendition. Rustom which released on 12 August 2016.
5. Mana Tujhi Khuda- Ishq Click Click to look into! >> Read More...
...
Mana Tujhi Khuda from the movie Ishq Click. This song has a romantic stroke which hasleading singers Ankit Tiwari and Hiracha Narayana, composed by Satish and Ajay, lyrics are of , Manisha Upadhyay. This song released on 21 August 2016 by Zee Music Company.
...
6. Rishta- Laali Ki Shadi Mein Ladoo Deewana
Movie Laali Ki Shadi Mein Ladoo Deewana, song 'Rishta'was released on 7 April 2017. This song is about the romance between the actor and the actress Akshara Hassan. The song was melodious as the trailer was disappointing. The singer, Ankit Tiwari was successful in showing off his voice which showed a fabulous chemistry of the actor in the song video.
7. Agar Tu Hota- Baaghi
Baaghi song Agar Tu Hota was composed and sung by Ankit Tiwari, directed by Sabbir Khan Sabbir Khan, is a popular film director as well as >> Read More... and lyrics are of Abhendra Kumar. The stars in the movie were Shraddha Kapoor Shraddha Kapoor, born on March 3rd, 1989, is a you >> Read More... and Tiger Shroff Jai Shroff or popularly known as Tiger Shroff is a >> Read More... were good in acting and had great chemistry with each other.
8. Mujko Tere Ishq Mai Bhigade- Jeena Isi Ka Naam Hai
Ankit Tiwari has been given opportunity to record the track Mujko Tere Ishq Mai Bhigade which was lyriced by Harry Anand, it was labeled by Zee Music Company, who have promoted the song on the official Tweeter account and reveals on YouTube too, the company wrote down a small snippet for the songs description on 25 January 2017.
9. Jaeger Bomb- Tum Bin 2
Tum Bin 2 film had celebrities like Neha Sharma Neha Sharma is born in Bihar. But she migrated to >> Read More... , Aahim Gulati and Aashim Gulati Aashim Gulati is an Indian TV on-screen actor. He >> Read More... and released on 18 November 2016. The song vocalized by famous singers Ankit Tiwari, Harshi Mad and Dj Bravo, composed by Ankit Tiwari himself and penned lyrics by Manoj Muntashir.
10. Pyaar De- Beimaan  Love
Ankit Tiwari sung as well as composed the song Pyaar De from the movie Beimaan Love which released on 30 September 2016, while lyrics penned by Abhendra Kumar Upadhyay Abhendra Kumar Upadhyay is an Indian lyricist, bes >> Read More... . Sunny Leone Sunny Leone, a famous porn star, has recently ente >> Read More... and Rajneesh Dugal are the lead in the picture.