Indian television industry is providing a big platform for people from all walks of life to showcase their talent through reality shows. There are many singing reality shows or competitions which offer great opportunities for singers to showcase their singing talent in front of acclaimed judges. In any reality show, it's the judges who play a significant role in polishing the skills of contestants.
Let's look onto the popular judges from singing reality shows –
1.     Sonu Nigam Sonu Nigam is a renowned Bollywood singer and comp >> Read More... - 
...
Sonu Nigam is one of the acclaimed and finest singers Bollywood have. His versatility in singing makes him evergreen singer. When it comes to judging singing reality shows, no one can do a better judging than Sonu Nigam, as his knowledge and passion towards music are exceptional. Sonu Nigam has acted as judge in favourite singing show '' for three seasons. He also appeared in reality shows as a mentor in Chhote Ustaad Chhote Ustaad was a singing talent hunt show. It b >> Read More... and X factor.
2.    Shaan –
...
Shantanu Mukherjee popularly known as Shaan is a popular singer in Bollywood. Shaan's singing has given him many titles like 'Voice of Paradise' and 'Golden Voice of India.' Over the years Shaan has passed on his singing lessons to the aspiring singers by being a judge on reality shows. He has acted as a mentor in singing talent shows like Voice of India for three seasons and Sa Re Ga Ma Pa Little Champs.
3.     Shreya Ghoshal Shreya Ghoshal, one of the most famous singers in >> Read More... -
...
Queen of Melody 'Shreya Ghoshal' is one of the best female singers from Bollywood. Shreya through her soulful singing and voice has made millions of fan following who loves her singing. Being an established singer, Shreya too judged talent shows like Indian Idol Junior, Star Voice of India, Chhote Ustaad, Music Ka Maha Muqqabla and X Factor (India).
4.     Shankar Mahadevan Shankar Mahadevan, a well-renowned, talented and f >> Read More... - 
...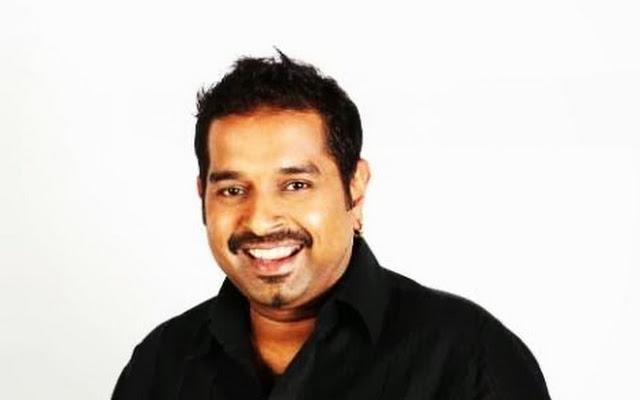 Composer and Playback singer Shankar Mahadevan is an acclaimed singer and composer. Shankar has tremendously contributed towards Indian music industry with many best song tracks and composition. Shankar has also judged reality shows like Music Ka Maha Muqqabla, Sa Re Ga Ma Pa and now he is acting as judge in the talent hunt show Rising Star Reality TV talent hunt shows have always been one >> Read More... which airs in colors.
...
5.     Sunidhi Chauhan Sunidhi Chauhan, a very famous Indian playback sin >> Read More... - 
...
Sunidhi Chauhan is known for her powerful and lively voice. Sunidhi has many favourite songs like Dhoom Machale, Beedi Jalaile, Shiela Ki Jawani and much more. Chauhan has also appeared as a judge in singing talent show Indian Idol for two seasons. She acted as a coach in the series 'The Voice' Indian version.
6.    Vishal- Shekhar– 
...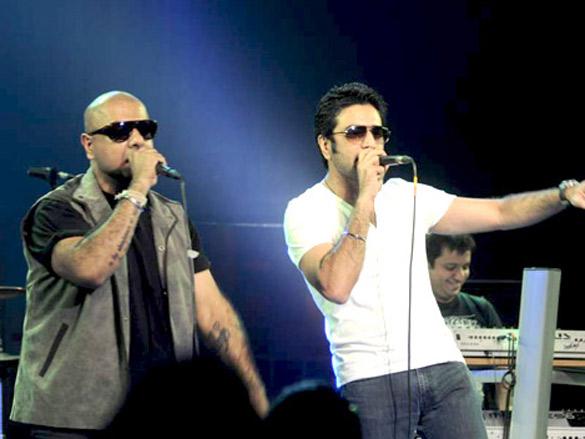 The musical duo has been ruling in the Bollywood music industry with many super hit music compositions. The duo Vishal-Shekhar had grabbed a firm hold in the film industry. Being an acclaimed music composer Vishal- Shekhar has judged reality shows like Indian Idol for two seasons where in one season only Vishal appeared, Jo Jeeta Wahi Super Star Click to look into! >> Read More... , Sa Re Ga Ma Pa. The half part of duo Shekhar is appearing as a judge, in reality show Dil Hai Hindustani Reality TV talent hunt shows are one of the most v >> Read More... .
7.     Alka Yagnik Alka Yagnik is a very popular playback singer of t >> Read More... - 
Alka Yagnik is a voice behind popular tracks like Ringa Ringa, Agar Tum Saath Ho, Chamma Chamma and Aye Hairate Aashiqui. She has been into Indian film industry for more than three decades. With her vast experience in music, Alka judged singing reality shows like Sa Re Ga Ma Lil champs as Maha Guru and Star Voice of India.
8.     Salim Merchant Salim Merchant is a mesmerizing Music director, pl >> Read More... - 
Salim Merchant, is an Indian singer, instrumentalist. Salim –Sulaiman duo has been into music composition from a decade with successful hit film albums like Rab Ne Bana Di Jodi, Chak De India, Fashion, Band Baaja Baarat and much more. Salim has also judged season 5 and season 6 of singing talent show Indian Idol. Recently Salim has even appeared as a judge on The Voice India The Voice is an Indian singing reality TV show. It >> Read More... second season.
9.     Pritam Chakraborty When it comes to Bollywood music, Pritam Chakrabor >> Read More... - 
Pritam Chakraborty conquered music industry in Bollywood with many super hit albums. Recently Pritam gave successful music album of ' Ae Dil Hai Mushkil Click to look into! >> Read More... ' which won many awards and accolades. Being so famous composer, Pritam acted as mentor and judge in reality shows like Chhote Ustaad, X factor, Sa Re Ga Ma Pa Challenge 2009 and Sa Re Ga Ma Pa 2016.
10.     Anu Malik Anu Malik is considered as one of the most famous >> Read More... - 
Anu Malik has been into the music industry for three decades. His noted composition includes 'Do Me a Favour, Let's play Holi, Moh Moh Ke Dhage,' Ek Garam Chai Ki Pyali Ho' and much more. Anu Malik has been the face of Indian Idol right from the first season along with Sonu Nigam and Farah Khan Farah Khan is an Indian film actress, producer, di >> Read More... . The trio is appearing as judges on the eighth season of the show. Anu Malik is known for his wittiest shayari's, in the reality show Indian Idol.