1. ' Manish Bio coming soon... >> Read More... '
Manish was the lead of the film Saraswati Chandra in 1968. He played the title role Saraswati Chandra, in it. He was a young aristocrat who had an arranged marriage to Kumud(played by Nutan). The film was a hit,winning the national award. After this work he was never seen on the silver screen.
...
2. 'Bhagyashree'
She was the sensation of her era. She had debuted from the film Maine Pyar Kiya Click to look into! >> Read More... . The film was a blockbuster hit. The film is yet known for its charm. Although she had work in Kannad, Telugu, Marathi and Bhojpuri films yet almost three decades of the hit film she had never returned to the Hindi language of cinema yet.
...
3. ' Mandakini Mandakini was born as Yasmin Joseph on July 30, 19 >> Read More... '
She was born into an Anglo-Indian family. She is well known for her role Ganga in Ram Teri Ganga Maili. She had portrayed a very bold scene wearing almost a transparent sari in the film at that time. After this none of her films were as successful as the above one.
...
4.
She was the Aashiqui girl of 90's. She was on the screen in the film Ashiqui. 90's was her active period. After then she was never seen portraying a lead role. She had done TV series and short filmbut was never that successful as Aashiqui.
...
5. ' Vimi Vimi was a Punjabi girl who got noticed by music c >> Read More... '
...
She was the lead actress of B R Chopra film Hamraaz, opposite to Sunil Dutt Sunil Dutt was a great actor, director, producer, >> Read More... . She became the star after the release of thefilm but after Hamraaz, she was no more a star. No one in the industry knows what had happened with her? She became an unknown name in the industry. Her life and death was full of misery.
...
6. Soundarya Raghu Soundarya Raghu was born on 18 July 1972. She was >> Read More...
The Sooryavansham actress was a great actress and also the producer of several Telugu, Tamil, Malayalam films. Still she was seen only once in the Bollywood. In the year 2004 her aircraft met with a major accident near Bangalore in which she died.
...
7.
He is the son of the jubilee star Rajendra Kumar Born on 20 July 1929, Rajendra Kumar is a Bollywoo >> Read More... . He was launched in the industry by his father though . The film was a super duper hit. But his career was not like his father's one. He was a sensation of a very short span of time.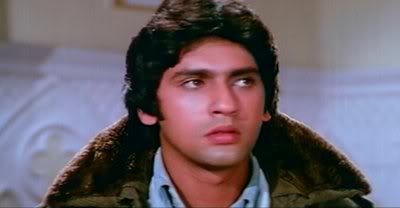 8. Rajiv Kapoor Rajiv Kapoor is a well-known personality in the In >> Read More...
He had played the lead in his father's last direction film Ram Teri Ganga Maili. The film was a grand hit but after the era of 90's in was not seen in the industry.
9. Rahul Roy Rahul Roy is a well-known Indian model-turned-acto >> Read More...
He was the lead male in the film Aashiqui. The film and his role are well known for its romance magic created on the silver screen. Though he won many awards, but also he was never seen as the lead in any of the successful films.
10. Sneha Ullal Sneha Ullal is a very popular Film actress known f >> Read More...
She has been very well known for her work in film Lucky: No Time for Love, opposite to Salman Khan Salman Khan is a very famous Indian actor and a pr >> Read More... . She looked almost similar to Aishwarya Rai, yet the appearance didn't help her well. After Lucky she had worked in various other films which were not at all a success.