One could say that comedy movie characters are the most memorable, and we would have to agree with that. Bollywood has given us many iconic and hilarious characters that have made us laugh out loud and stayed with us after the movie ended. Such characters leave us rolling on the floor with laughter every time we rewatch the movie. Let's take a look at some of the most hilarious characters in Bollywood movies that made us laugh hysterically.
Bhool Bhulaiya set a new bar in Bollywood for the horror genre, but it was a laugh-out-loud comedy too. It gave us many iconic characters, but the most memorable and funniest would be Rajpal Yadav's Chhote Pandit.
Rajpal stole the show with his performance, portraying his physical comedy talents with impeccable comic timing and dialogue delivery. Chhote Pandit remains one of his funniest characters ever. Rajpal even reprised his role in the sequel, which was released in 2022.
...
Baburao is considered one of the funniest and most iconic Bollywood characters. It is also considered Paresh Rawal's best work and he shines in this role and makes us laugh at every scene he is in.
Hera Pheri Hera Pheri is a comedy based TV show which came on >> Read More... and Phir Hera Pheri Click to look into! >> Read More... remain comedy classics today, and a massive reason for that is Rawal's performance as Baburao. His performance, combined with well-written jokes, is a treat for the viewers who love to watch the movie again, and again.
...

3. Manav (Jaaved Jaffrey)
Dhamaal remains one of the best comedy movies of the 2000s and Jaaved Jaffrey's portrayal of Manav is a big reason for that. Manav is innocent, slow, and often dumb-witted at times and oblivious to his surroundings.
Jaffrey performs brilliant as Manav, portraying his physical comedy skills and delivering epic one-liners. Manav remains the funniest character in the film for most viewers.
...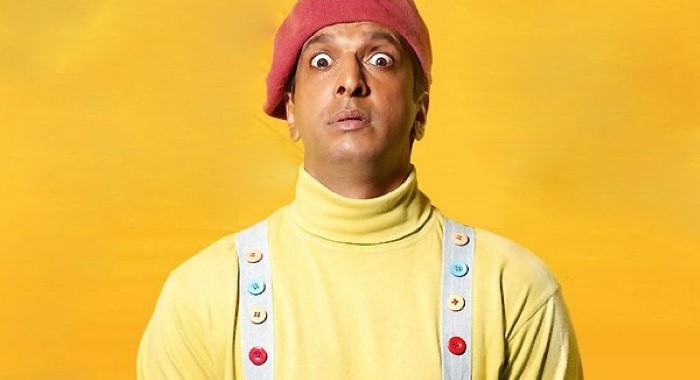 Circuit remains one of the funniest supporting characters of Bollywood, and the reason is Arshad Warsi's effortless portrayal of the lovable goon. Circuit is the heart and soul of the Munna Bhai movies.
Warsi made us laugh in every scene with his incredible comic timing and hilarious tapori accent. His chemistry with Sanjay Dutt July 29, 1959, was the day when the two legends of >> Read More... in the movies was perfect, and Circuit remains a fan favorite up to this day.
...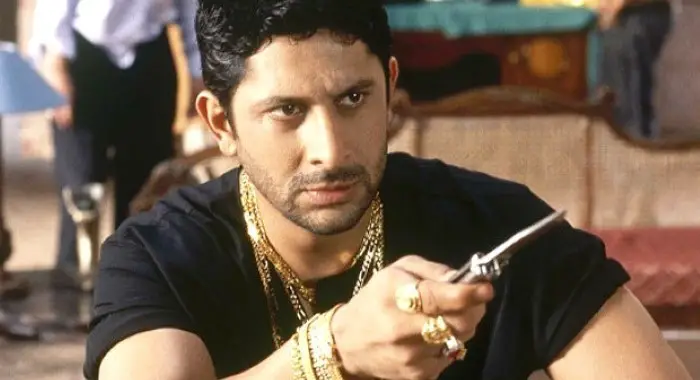 5. Chatur Ramalingam ( Omi Vaidya )
3 Idiots remains one of the best Bollywood films ever and features many memorable characters. The funniest of them is probably Chatur. He is an overly competitive, petty, and annoying person with a unique thick accent.
...
Omi Vaidya portrays the role perfectly and makes us laugh throughout the movie. His speech on Teachers' day in the film remains as funny today as it was back in 2009.
...
Welcome is one Aneez Bazmee film that still holds up today. One of the reasons is the character of Majnu Bhai, played by Anil Kapoor. Majnu is a thug and a henchman to Uday Shetty Uday Shetty is an Indian film producer. He lives i >> Read More... . Be it his wardrobe, dialogues, paintings, or goggles, Majnu makes us laugh every time with his charm.
Anil Kapoor was not known to play comedic roles at the time, but proved his versatility with his brilliant performance as Majnu Bhai. Welcome remains equally funny today and tickles our bones every time we watch it.
...
Andaz Apna Apna Click to look into! >> Read More... is considered one of the best comedy movies of all time, which also gave us the hilarious supervillain Crime Master Gogo. He is an eccentric and overdramatic man searching for diamonds but can be easily swayed if you praise him.
The bizarre costume, funny mustache, and many iconic dialogues combined with Shakti Kapoor's outstanding performance give us a hilarious and memorable comedic character.
Though the movie OMG deals with some serious issues and questions the existence of religious maharajas, one can't deny that it is essentially a comedy. Apart from Paresh Rawal, Mithun's character delivers many laughs to the audience.
Not only his dialogues but his expressions, dance routine, and even his silence were hilarious for the viewers. Even his way of sitting and putting his hand on his face is funny. Mithun did an excellent job at making the character hilarious without even saying a word.
9. Professor Rasai ( Satish Shah )
One of the funniest and most memorable characters in the film Main Hoon Na Click to look into! >> Read More... was Satish Shah's Professor Rasai. He is a professor who loves scolding his students and punishing them for not doing the task.
He had a habit of spitting on his students while he screamed and scolded them. He spits waterfalls on the entire class, especially on Ram, which makes up some hilarious scenes. He had a minor role but made us laugh at every frame he was in.
Welcome was a gem that gave us another hilarious and iconic character of Uday Shetty. Portrayed by the legendary Nana Patekar, Uday Shetty is an underworld don who wants to marry his sister in a decent law-abiding household.
Nata Patekar usually did serious and aggressive roles before Welcome, but he proved that no part is short of his caliber with this one. His catchphrase "Control Uday" has become much iconic today, and the internet quotes and makes tons of memes on it.