The Earth does not belong to us, we belong to the Earth, and it's high time that we all understood that. The problems such as global warming, ozone depletion and pollution are vast and grave. You cannot cure it, but you can avert it, for sure. It's time to save Mother Earth, and we shall all join hands. As they say, the ones who are rich and renowned have the power to influence people. Some Bollywood celebrities have been doing their bit. We have heard how is going huge with his environmental engagement and is working unstintingly on climate change. He even did a film ' The Revenant Click to look into! >> Read More... ' which exhibited a dismaying story of survival in the future.
Here is a list of the Bollywood celebrities who work round the year as eco-warriors saving Mother Earth, thereby spreading awareness on the subject among the public.
...
1.
Amitabh Bachchan has been allied with environment-related campaigns. He was the face of the 'Save Our Tigers' campaign, in which he talked about the status and the need for the conservation of tigers. To highlight India's peril to climate change, he established a partnership between International Indian Film Academy and Global Cool. Furthermore, he has also amalgamated the movement to decrease vehicles and air-conditioners while shooting films.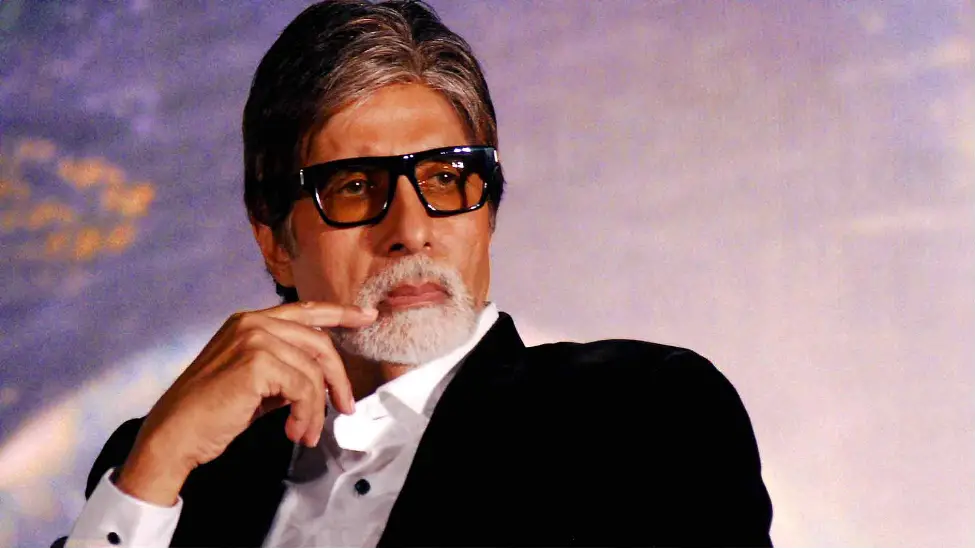 ...
2.
Akshay Kumar has not only been taking social reasons in his films like 'Toilet: Ek Prem Katha' and 'Padman', but he has also taken a stand. Akshay is the brand ambassador of the Government of India's road safety campaign that aims to bring about changes in people's behaviour regarding road safety and traffic rules. He was also indorsing the Swachh Bharat inventiveness and harmonizing with the Bombay Municipal Corporation to promote cleanliness in Mumbai.
...
3. Ajay Devgn
In support of all causes that are environment-friendly, Ajay Devgn met with the honorable Prime Minister Narendra Modi in 2012 and articulated his wish to set up a solar energy power project in Gujarat, post which he proclaimed the completion of a 25MW (Megawatt) solar plant through a joint venture in Gujarat's solar park at Charanka. Furthermore, he also supported the ban on firecrackers which cause pollution.
...
The actress uses a wooden toothbrush and buckets for taking a bath to show her stand for a healthy environment. Shraddha helped an injured crow, saved multiple stray animals, and ensured that they are in safe hands. The actress also recently marked her first anniversary of turning vegetarian because she considers animals as her friends.
...
...
Jackie Shroff is one of the most incredible celebrities around with his style. He is encouraging people to save the tree and plant more and more trees on the earth. He promotes his initiative on reality shows by being a guest on the front and spreads awareness among the people to plant at least one seedling.
...
He founded groups of a parent organization consisting of over 50 NGOs and trusts, as well as the Rahul Bose Foundation, which works towards dealing with the climate crisis. In 2009, he became the brand ambassador for Planet Alert, a campaign for a greener India. Actor and social activist Rahul Bose served as the Ambassador for Oxfam. He combined thousands of people in the mass rally and the candlelight vigil that took place outside the Danish Parliament in Copenhagen.
7.
UN Environment Goodwill Ambassador for India, Dia Mirza, actively supports conscious environmentalism. She has also participated in habitat preservation, wildlife protection, beach-cleaning initiatives, among numerous other things. Día is also the ambassador of Wildlife Trust of India, a part of Swachh Bharat Mission's youth-based program. Furthermore, she is also a member of the Sanctuary Nature Foundation.
"If I have to make a movie on the environment, I will," when Abhishek Bachchan said this, he received a roaring response from the audience on the stage of the Green Globe Foundation and The Energy and Resources Institute award ceremony, where he was awarded the Green Globe award for his outstanding efforts in fighting the climate change. He was honoured by . In 2012, he won the Green Globe Award for his efforts in fighting the climate crisis and has expressed his desire to see more films on climate change and act in such films.
Gul Panag has been actively working on promoting natural energy resources. She has an eco-friendly home, which uses solar energy for power generation and has water harvesting as one of its key features. Furthermore, she is also a part of Col. Shamsher Singh Foundation and Gul 4 Change which work for proper waste disposal, basic sanitation, and renewable natural energy resources.
The handsome hunk of Bollywood may not be doing many films recently, but he is vigorously working on several social causes. We have all seen him advertising the cosmetic brand Garnier. Still, not all of us know that he also supports their campaign that delivers solar-powered electricity to the rural areas of the nation.