1. Aamir Khan Aamir Khan or Mohammed Aamir Hussain Khan is Bolly >> Read More... and Salman Khan Salman Khan is a very famous Indian actor and a pr >> Read More...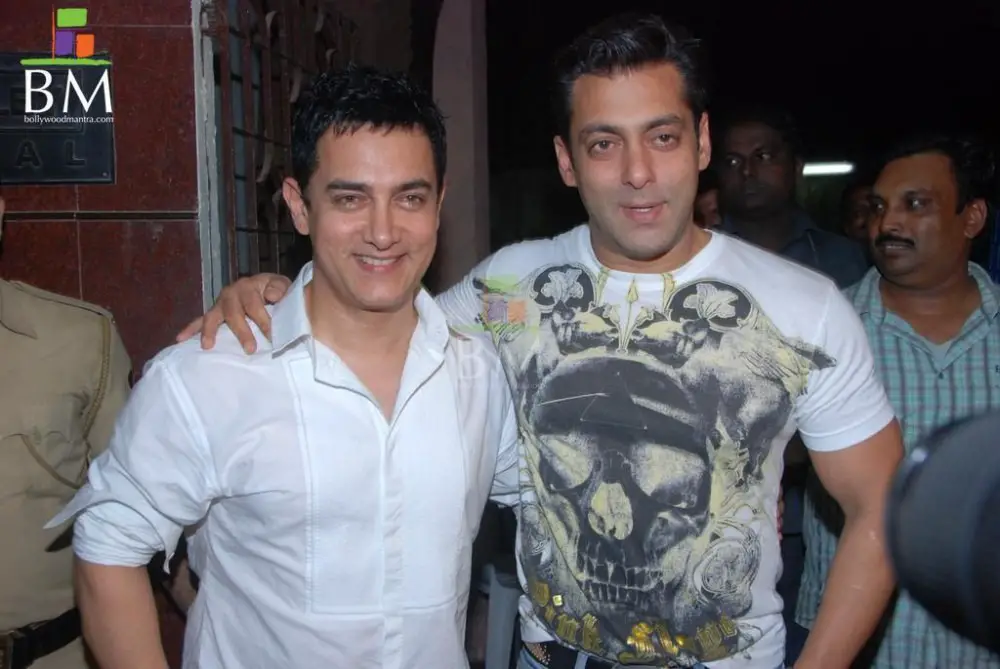 This duo share their tales of friendship since the movie Andaaz Apna Apna. They share an unbreakable bond and are seen promoting each other's movies on Twitter. They even promote each other's films on their respective reality TV shows.
...
2. John Abraham Like some of our sexy stars, John Abraham has had >> Read More... and Abhishek Bachchan Abhishek Bachchan, or Abhishek Srivastava, is a ve >> Read More...
This Bollywood friendship starred on the sets of the movie - Dhoom. Both the actors share a great bond since then and have been seen riding motor bikes together on the roads of Mumbai. The duo appeared again in another movie directed by Karan Johar Karan Johar is one among the top ten celebrities i >> Read More... - Dostana.
...
3. Shah Rukh Khan Shah Rukh Khan or also known as SRK is a prominent >> Read More... and Juhi Chawla Juhi Chawla is a renowned Indian actress and produ >> Read More...
...
This couple is not only great on big screens, but they also share a great bond off-screen. Shah Rukh and Juhi have also been business partners in the past and Juhi said she doesn't let partnership hinder their friendship.
4. Salman Khan and Sanjay Dutt July 29, 1959, was the day when the two legends of >> Read More...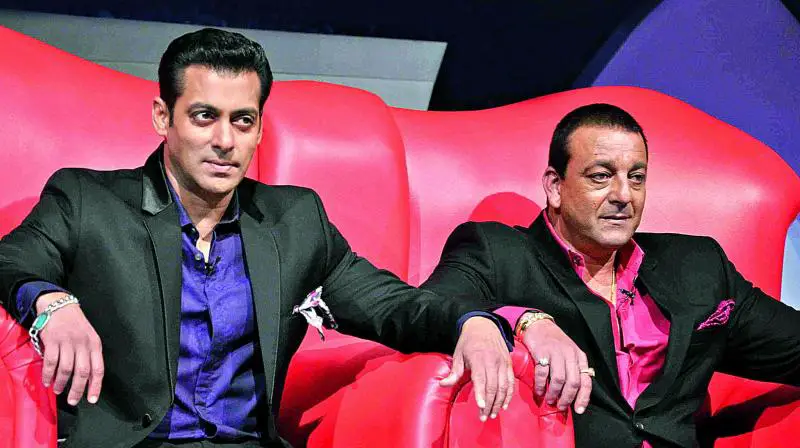 ...
Another great Bollywood friendship is between Salman Khan and Sanjay Dutt. They have known each other since their teenage years and are great friends since then. They share a great brotherhood and have even done films together. They have also hosted one season of the famous reality TV show, big boss together.
5. Arjun Kapoor Arjun Kapoor is a Bollywood star. He was born on 2 >> Read More... and Ranveer Singh Ranveer Singh Bhavnani is an Indian movie actor wh >> Read More...
...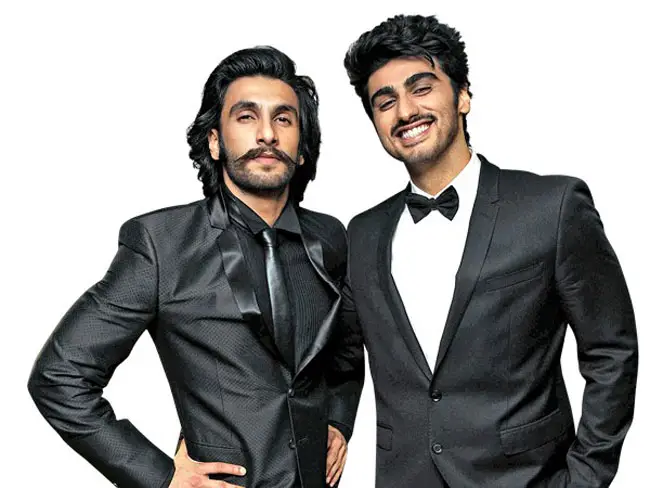 The upcoming young stars of Bollywood are great buddies on screen and off screen. They talk about each other on TV shows and display a healthy relation.
...
6. Jacqueline Fernandez Jacqueline Fernandez is one of the top actresses i >> Read More... and Sonam Kapoor Sonam Kapoor, Daughter of Anil Kapoor and model Su >> Read More...
...
Another set of blooming actresses and buddies in real life. Jacqueline has claimed that Sonam is her go-to-friend. These girls go shopping together and even share common interests.
7. Kareena Kapoor and Amrita Arora Amrita Arora was born on 31st January 1981 in Chem >> Read More...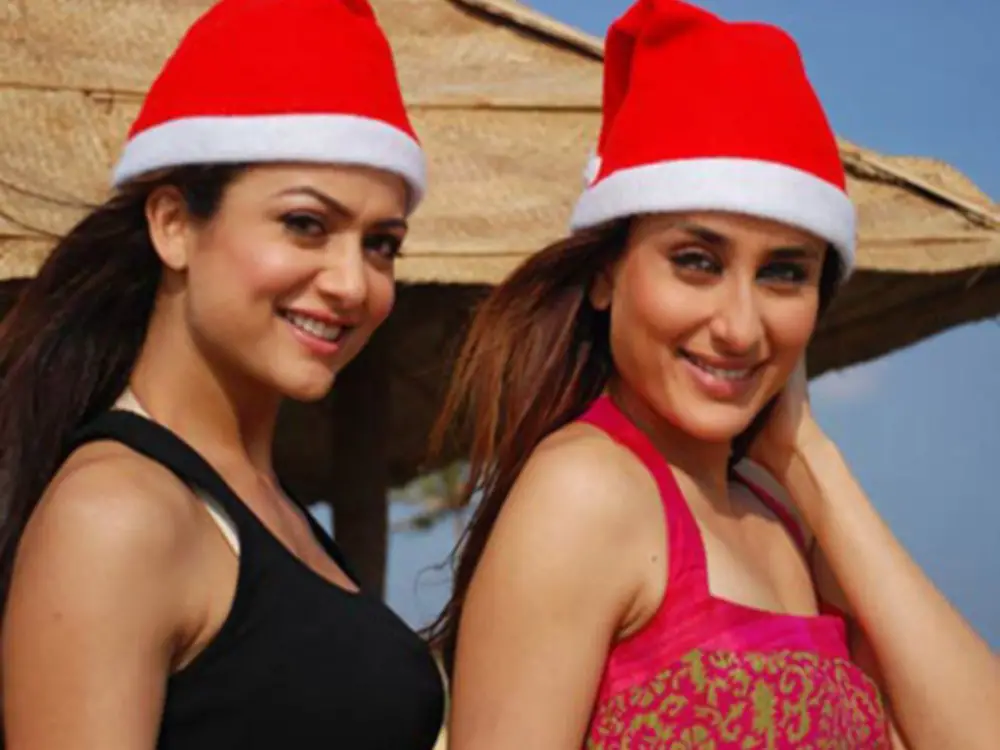 Their friendship dates back way before they even started their career. They are said to be perfect buddies. Both the girls have been seen shopping together and even attending each other's ramp shows. Kareena was one of the bridesmaids for Amrita's wedding.
8. Karan Johar and Shah Rukh Khan
Shah Rukh has always been Karan's first preference for any movie. Karan even begins his famous TV show with Shah Rukh as his first guest. Karan even has a good bonding with Shah Rukh Khans' wife, Gauri. They are often seen attending each other's house events.
9. Ranbir Kapoor Ranbir Kapoor is a noted Indian film actor. He was >> Read More... and Ayaan Mukherjee Ayaan Mukherjee was born on 15 August, 1983, in th >> Read More...
The duo is new on the list, but the friendship between this actor and director goes back to the days of the movie - Wake up Sid. Ranbir has said that he takes advice from Ayaan and trusts him completely.
10. Ajay Devgan Ajay Devgn is an Indian film actor. He is perhaps >> Read More... and Rohit Shetty Rohit Shetty is a famous Director in Bollywood who >> Read More...
This actor-director pair have known each other before filming their first movie together. Since then, their friendship grew stronger. They have done movies like Golmaal, Singham and All the best.