1. Naagin
A high rated TV serial – Naagin managed to capture the hearts of its viewer through its supernatural effects and plot. Mouni Roy Mouni was born on 28th September 1985 in Cooch Beh >> Read More... , the lead actress, plays the role of a Naagin who is avenging the death of her parents. This fantasy along with a hint of romance is a perfect combo for its viewers to keep them captivated.
...
2.
A fictional serial where frooti, a motherless child managed to find a magic crystal which when rubbed summons a golden fairy named son pari and her partner altoo. This sitcom was once every kid's favorite. The serial was so exciting that kids would watch it with great pleasure.
...
3. Fanaah
...
Fanaah is a story which has most of the supernatural characters in it. From vampire to witches to werewolves, the show attracted the young audience. The serial casted Karan Kundra Karan Kundra is a dashing, handsome, sexy, stylish >> Read More... and that was also one of the reason for keeping the audience busy.
4. Shaka Laka Boom Boom

...
This is another Indian serial based on a fantasy story. Sanju, a regular kid, finds a magic pencil which can turn any drawing into reality. This was one of the favorite sitcoms for the kids back then. Almost every child wished to have a magic pencil. The story was entirely different and fresh on Indian television.
5. Hatim
...
Fantasy sitcoms are incomplete without a superhero in it. Hatim was an Indian version of Prince of Persia who used his sword to fight evil and rescued the beautiful princess.
...
6. Pyar Ki Yeh Ek Kahani Ek Kahani is a unique show by Doordarshan that sou >> Read More...
...
This serial which was partially inspired by twilight and vampire diaries won many hearts. The sitcom had vampires and werewolves in it. Also, casted Vivian Desena and Sukriti Kandpal in the lead roles. Vivian was the vampire who fell in love with a human being. This sitcom was a favorite.
7. Karishma Ka Karishma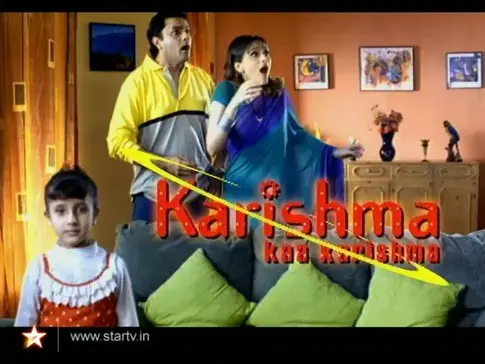 Another serial based on fantasy story was Karishma Ka Karishma. Karishma a robot doll who looks exactly like an eleven- year- old human girl. This girl robot can do numerous chores at once. She can lift the sofa, can cut vegetables, fights goons and even does homework.
​8. Shaktiman
Shaktiman would be the first Indian superhero one can remember. He was the Indian superhero who would hide his identity, but when the evil prevails would wear his superhero costume and fight. Shaktiman always ended the episode with an important message.
9. Sharaarat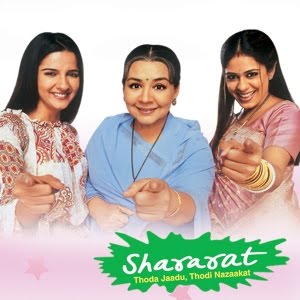 Sharaarat is another interesting fictional story about three witches who try to adjust themselves in the human world. These three witches were interesting to watch as two of them would spell incorrectly, and that started all the chaos.
10. Bal Veer
Bal Veer is also an exciting fantasy show. Bal Veer, a kid with super human power fights evil and restores the peace.