With the growing craze for movies throughout the country, Bollywood has its own place. People all over the world await movies of the year that are most trendy and long-awaited. You will find the top 10 edgy film coming up in 2023, which will blow your minds with their incredible hype and spine-chilling plot! Starting from the release date to the director along with the storyline, here you will find everything you need to know about the blockbusters of 2023.
Movies from the most admired actors are waiting to be on the big screen, making 2023 a megahit and worth the wait. Give this article a read till the end to feel the excitement already!
1. Adipurush
Date of release: 12th January 2023
...
Directed by: Om Raut Om Raut is an Indian director, producer and writer >> Read More...
This mythological tale portraying the notion of "triumph of good over evil" revolves around the Ramayana penned by Valmiki, picturing Prabhas as Lord Ram and as Lankesh
At the same time, Kriti Sanon Kriti Sanon is a model-turned-actress who made her >> Read More... plays the role of Sita. Strong beliefs and faith in God will make people feel strongly connected to this movie with sheer devotion! This fusion of actors from the South and Bollywood will lead to a massive success winning the hearts of the people.
...
2. Pathaan
Date of release: 25th January 2023
...
Directed by: Siddharth Anand Siddharth Anand was born on 16th March 1983 in Jal >> Read More...
Starring Shah Rukh Khan, Deepika Padukone Deepika Padukone is an Indian actress and model. S >> Read More... , and John Abraham Like some of our sexy stars, John Abraham has had >> Read More... as lead actors in the movie, the story revolves around a boy who has grown up with a sense of revenge from the assassins of his parents and later becomes a RAW agent, played by Shahrukh Khan. Meanwhile, John Abraham plays the bad guy who's a drug addict, and Deepika Padukone plays the role of a police officer. The story unfolds with a lot of mystery hidden beneath it with great dramatic scenes and plots.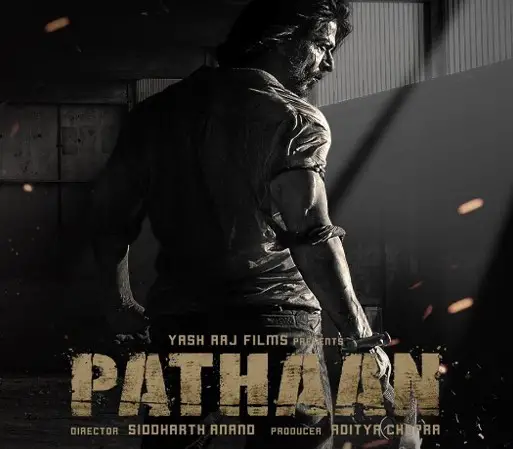 ...
3. Rocky aur Rani ki Prem Kahani
Date of release: 10th February 2023
Directed by: Karan Johar Karan Johar is one among the top ten celebrities i >> Read More...
...
The plot is no rocket science with the basic storyline about a rich boy falling in love with a middle-class girl and how their parents are disagree with the pair getting married. It may seem like a prevalent plot, but it sure will be a rollercoaster ride to see how the story takes form and makes the reunion a success.
...
4. Bawal
Date of release: 7th April 2023
Directed by: Nitesh Tiwari Nitesh Tiwari is an Indian writer and director; he >> Read More...
...
The movie is in the process of being directed, and as far as we've known, it's a love story, and Nitesh Tiwari, a National Award winning director, is working for the first time with Varun Dhawan Varun Dhawan, a new comer entered Bollywood with h >> Read More... , who's sharing the screen with Jahnvi Kapoor for the first time. It is said to have covered three cities of India and requires the actors to shoot abroad, specifically in Europe. They have been told to have marked 5 European cities already, which makes the audience eager to wash off the scenic beauty that the film will bring to their eyes. One most fascinating fact that has been coming into notice is about the shooting to at the City of Love, also known as Paris. Stay tuned because this will bring a lot of emotions all together!
5. Tiger 3
Date of release: 21st April 2023
Directed by: Maneesh Sharma Maneesh Sharma is a Bollywood Director and Storywr >> Read More...
Keeping the Tiger franchise alive, the movie is centered on the grounds of the spy-thriller genre and a lot of action-packed with a delicate balance of romance of the evergreen couple- Zoya and Tiger. This part of the trilogy is said to be one of a kind as they embark on a mission to stop a deadly criminal- Jamal Fataeh, played by Emraan Hashmi Emraan Hashmi is one of the most successful & cont >> Read More... . The mix of action, thrill, and romance will be a power pack combination and a treat for the audience.
6. Jawaan
Date of release: 2nd June 2023
Directed by: Atlee Kumar Atlee Kumar is a movie director and screenwriter f >> Read More...
After the release of the teaser, the audience is on cloud 9 with this mysterious look of his that implies something BIG is indeed awaiting. It is said that Shahrukh Khan is playing a double role in this film and seeking revenge by bringing together a group of women, which including Nayanthara, who is making a debut in Bollywood, along with Sanya Malhotra Sanya Malhotra is an actress and choreographer and >> Read More... and many more, stealing something that is still a mystery. Fantastic cast, and the look has raised high hopes on this one!
Date of release: 29th June 2023
Directed by: Kabir Khan Kabir khan is a very much renowned director of Bol >> Read More...
There is not much revelation about how the story will take shape, but it is undoubtedly going to trigger the Indo-Pak relationship and values of secularism and oneness. The first part, however ended with the reunion of Munni, played by Harshaali Malhotra Harshaali Malhotra is a model and a child actress >> Read More... , to her motherland, Pakistan, with the help of Pawan, a devotee of Hinduism. The second part shall portray the duo with another heartwarming story of love and breaking the barriers of Hindu-Muslim differences.
8. Fighter
Date of release: 28th September 2023
Directed by: Siddharth Anand
The movie, Fighter will be a massive break for Indian cinema as this is standing on the grounds of action-thriller with becoming India's first aerial action franchise! With Hrithik Roshan as an Air force Officer and Deepika's unrevealed massive contribution to the cinema, this movie is intended with the idea of global reach worldwide. The film can genuinely help Indian cinema mark its position in the global strata.
9. Dunki
Date of release: 22nd December 2023
Directed by: Rajkumar Hirani Rajkumar Hirani is one of the ace director, screen >> Read More...
As we know, this movie is a joint contribution of one of the most renowned Directors of Bollywood and the evergreen actor, Shahrukh Khan. People are awaiting this creation by the ultimate power-packed duo! The movie is said to focus on "Donkey Flight", which is an illegal immigration method to invade a foreign country with the help of stops in different other countries. The film has a unique plot that has been taken into consideration by the writers, and people have high hopes for this one!
10. Bade Miyan Chote Miyan
Date of release: 22nd December 2023
Directed by: Ali Abbas Zafar Ali Abbas Zafar is a popular Indian actor, Directo >> Read More...
The duo of with Tiger Shroff Jai Shroff or popularly known as Tiger Shroff is a >> Read More... is a chef's kiss! The first time that this duo will be on screen with their infinitely energized selves, missing out on this one might be an act of foolishness! The evergreen stunt master is coming with the gen-z stunt master with this action-packed film! This movie is going to blow the minds of the audience. Christmas is action time!
Closure | Top 10 upcoming Bollywood movies in 2023
Glad to see you come through the article and reach the end of this article. I'm sure by now, you have been as excited as ever! 2023 is going to be a blast indeed. These were the most awaited ones on the 2023 calendar, but many more movies are awaiting. 2023 will not be easy to let go of too quickly after the bumpy ride of emotions, action, thrill, and whatnot! Let us know about your views on them and share your valuable feedback. We will be happy to hear back from you!