Making rules and laws in favor of women had been going on since the 19th century. People from Bollywood started making films to make people aware of women's rights and women empowerment. In the 21st century, we have many movies based on women's rights, and here we have a top 10 list.
1. ENGLISH VINGLISH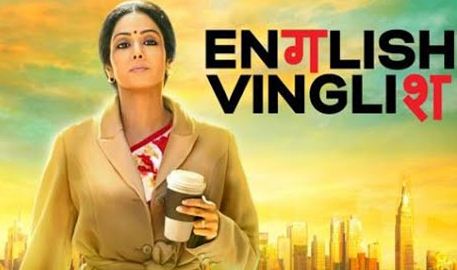 ...
The movie English Vinglish Click to look into! >> Read More... based on women's rights, released on 5th Oct 2012, written and directed by Gauri Shinde, starring Shridevi. This movie revolves around a woman, Shashi (Shridevi), a housewife and also a small entrepreneur who makes snacks and sells them, But is unable to speak English, which makes her face the cruel reality of the society who mocks her. She felt shame when her daughter and husband made fun of her language barrier. She decided to learn English and started taking classes. After struggling, she was able to speak English fluently. Her daughter and husband felt proud of her, but it makes Shashi feel disappointed about why language is so important than someone's respect. It's just a language, not the wrap of your image in society or your home. This story tells us that everyone has equal rights and respect.
2. HIGHWAY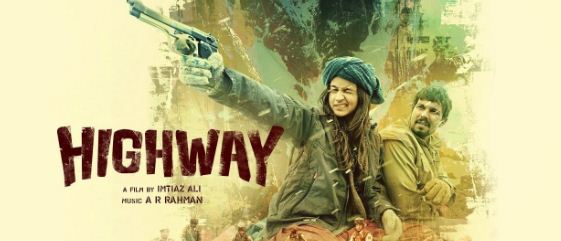 ...
Bollywood movie Highway, released on 21 Feb 2014, is a movie based on women's rights and women empowerment, written and directed by the very talented personality Imtiaz Ali. The lead roles are played by actor Randeep Hooda The strong macho image of Randeep Hooda graces the >> Read More... and actress Alia Bhatt. This story revolves around a girl(Alia Bhatt) who gets kidnapped, and she feels quite happy because she wants to stay away from her family. She sexually abused by her father's friend in childhood. She finds herself attracted to the man who kidnapped her, but in the end, the guy(Randeep Hooda) dies, and her family takes her back to that society again, but she confesses all things that happened in her childhood in front of her family. They can't hold and start yelling at her uncle. She goes somewhere far from them. This movie tells us that sometimes either home is not safe for girls.
3. QUEEN
...
The fantastic movie, Queen, based on women's rights released on 7 March 2014, written by Anvita Dutt Gupta, and directed by Vikas Bahl Vikas Bahl (Born 1971) is an Indian film producer, >> Read More... and played by . Rani(Kangana Ranaut), a sweet and simple Punjabi girl from New Delhi Click to look into! >> Read More... , goes to Paris on her honeymoon alone because the guy who was about to marry her denies the wedding before a day. So Rani decides to go alone, and she discovers a new version of herself there and gets happier. After returning from Paris, when she meets her fiancé again, he proposes to apologize to her and tries to convince her to give him another chance, still, this time she says no to her fiance because she realizes she can be happy by herself too.
4. KAHAANI
Bollywood movie Kahaani, released on 9 March 2012, is based on the women's rights, written and directed by Sujoy Ghosh Sujoy Ghosh born in Kolkata had his schooling at S >> Read More... . This thriller and mysterious film has Vidya Balan Vidya Balan is an award winning Bollywood actress >> Read More... , who suffered a lot to fight against the cruel society. Vidya Bagchi(Vidya Balan), a pregnant woman, returns from London to Kolkata to search for her missing husband, she gets to know many hidden truths, which was not easy to handle, but she handles it so bravely. This movie shows how a woman who is in her worst situation can handle all circumstances.
5. PADMAN
This movie, played by super talented actor , is directed and written by R. Balki, released on 9 Feb 2018. This movie basically deals with the problems which women face during her menstrual cycle and about a guy Laxmi Kant Chauhan (Akshay Kumar), who wanted to solve this problem of women and started making sanitary pads for them. The problem was money; the pads in India were very costly. He made the cheapest pad machine which cost rupees 2 for the pads. He faced many problems, his family members left him because they were embarrassed with him and he failed many times but he didn't quit. This movie was based on a real incident from the life of, Arunachalam Muruganantham who is a social entrepreneur from Tamil Nadu.
6. PINK
Pink is a social thriller movie, released on 4 November 2016, directed by Aniruddha Roy Chowdhury Aniruddha Roy Chowdhury is a film director in the >> Read More... , and written by Ritesh Shah Ritesh Shah is a very well-known screenwriter who >> Read More... . The storyline of pink revolves around three independent women Minal ( Taapsee Pannu Taapsee Pannu is an actress and model of Indian or >> Read More... ), Falak ( Kirti Kulhari She is an India film star Born May 30, 1985 in Mum >> Read More... ), and Andrea, who were molested by a politician's nephew Rajveer Singh (Angad Bedi) and his friends. These women attacked Rajveer and injured, which led Rajveer to take revenge on Minal and her friends. Once, he kidnapped Minal and molested her in a moving car with his friends. The next day Rajveer labeled Minal as a prostitute and made a complaint against her, and made her arrest for attempting murder. Deepak (Amitabh Bachchan), a retired lawyer, took the case of Minal. He criticizes Rajveer that if a prostitute says to her customer NO, then it means no. There is no if and but. The movie makes you think if a woman comes home late at night or she used to attend clubs and lives independently, then it doesn't mean she should be taken for granted. She does these things because she is her right as a woman.
7. THAPPAD
Thappad movie, released on 28 February 2020, directed by Anubhav Sinha Anubhav Sinha was born on 22nd June 1956 in Jamalp >> Read More... , starring the lead actress Taapsee Pannu as Amrita Sabharwal. She married a businessman Vikram. They lived happily with each other's presence. One day, Amrita threw a party, celebrating the promotion of her husband; an argument took place when her husband got to know that his promotion compromised his junior. He was on call and having a heated argument with his boss. Amrita tried to calm him down but angered Vikram slapped her in front of everyone present at the party. This incident completely has shaken Amrita, who did everything to make her husband happy and a little thing she ignored while he was wrong. She separated from him, but Vikram forced her to stay in his home everyone said forget it and move on. Amrita's lawyer tells her she should live with her husband or file a divorce. Amrita decided and filed the divorce, which made Vikram shocked. After a few days, Amrita got pregnant, and Vikram forced her to not give divorce. At the last, Vikram realized that he shouldn't hit her at any cost and every woman deserves respect from her husband even if he is in his worst time. In the end, they divorced and separated. Thappad movie made everyone realize that a woman can do everything for her in-laws and her husband. All she wants is respect from them.
8. AKIRA
Akira is a famous Indian action movie written and directed by A.R. Murugadoss, released on 2 September 2016. Akira Sharma ( Sonakshi Sinha Sonakshi Sinha is a well-known Indian Actress. She >> Read More... ) is a brave girl. In her childhood, she witnessed an incident in which an unruly man threw acid on a girl's face. Akira tells the police when those boys know the truth, they harass and warned Akira to stay away from this matter. Akira's father took her to the self-defense class to deal with future problems. Some men tried to throw acid on Akira's face but on backfire, the acid fell on their face. Police accuse Akira of throwing acid and arrest her. Akira was imprisoned in juvenile jail for 14 years. After completing her punishment, she joined the hostel. On her first day, a girl is trying to bully her but hands upon the fight between them. One day Akira witnessed the murder by the famous ACP Rane ( Anurag Kashyap Born on 10th September 1972, Anurag Kashyap has es >> Read More... ) and tried to tell the police about the incident, but Rane warned her to keep this matter to herself. At last, Akira was fighting for justice against Rane. The movie tells everyone that we need to learn self-defense over anything, not only for ourselves but for others who face the same problem.
9. MARY KOM
Mary Kom Click to look into! >> Read More... is the biographical sports movie produced by Sanjay Leela Bhansali Born on 24th February 1963, Sanjay Leela Bhansali >> Read More... , directed by Omung Kumar Omung Kumar Bhandula, better known as Omung Kumar, >> Read More... . It released on 5 September 2014. The Mary Kom movie revolves around a girl named Mangte Chungeijang, who finds boxing gloves in the remains of the air crash in 1991. She was fascinated by the gloves and growing up to the dream of becoming a great boxer. His father disapproves of her choice. One day, the Asian champion Rinku Singh's coach Narjit Singh saw her why she was fighting with a boy. She told him her gym aspirations. Narjit Singh said she could join the gym for the next 30 days, and he will continue to teach her when she is good enough. During the gym training, the stubbornness and dedication of her singing start training her. Later he changed his name to Mary Kom. When Kom won the 2002 Women's World Amateur Boxing Championship match on television, her father believed her and decided to serve for the sports. She fell in love with the Footballer and married him and has twins. After that, she left boxing and joined a government job. After joining the job, she felt that people are going to forget her. She then restarts her career in boxing. She came to Narjit Singh as she knows that he is the only one who always brings out the best in her. She won AIBA Women's World boxing championship when her child was going through a ventricular septal defect. On the podium, she heard that her son's surgery was successful. Mary Kom teaches us that you can fight for your dreams whenever you want; it doesn't have any time limit.
10. NO-ONE KILLED JESSICA 
No one killed Jessica is a murder mystery movie based on a true story released on 7 January 2011 directed and written by Rajkumar Gupta. This story revolves around a girl named Jessica ( Myra Karn Myra Khan is a North India actress and producer. S >> Read More... ) working in a tending bar. One day in an Elite event in Delhi, she refused to give the drinks to three men, which led one of the men named Manish ( Mohammad Zeeshan Ayyub) to shoot her in the head. There were many witnesses at that time, but everyone refused to see them. As police didn't find any clue of the witness, they shut down it. But a reporter, Meera Gaiti (Rani Mukherjee), took the case and decided to get justice for Jessica.