1.
Saif Ali Khan was dating Rosa Catalano Rosa Catalano (also known Rozza) is a well known S >> Read More... for two years after his marriage ended with Amrita Singh Amrita Singh is an Indian film and TV actress. She >> Read More... . Rosa is an Italian model and had a good healthy relationship, and later they split up due to Rosa's belief that, Saif was involved with Kareena Kapoor Khan Kareena Kapoor is a super hit actress working in I >> Read More... also.
...
2. Salman Khan Salman Khan is a very famous Indian actor and a pr >> Read More...
Salman Khan is currently rumored to be dating Iulia Vantur Born on July 24, 1980, Lulia Vantur is a Romanian >> Read More... , from Romania. She has featured in ' Himesh Reshammiya Intro: Himesh Reshammiya got his stardom after win >> Read More... 's album 'Aap Se Maushiqui' and is spotted several times at Salman's family functions. The two are planning to get married soon is also believed.
...
3. Kabir Bedi Kabir Bedi is well known Indian television and fil >> Read More...
...
Kabir Bedi dated British radio presenter Nikki and later married her in 1992. It was his second marriage after divorce from Protima Bedi Protima Bedi is an Indian model and dancer. She ca >> Read More... . Nikki and Kabir were married for 13 years, and yet they split up. They had a son Adam Bedi who is a model himself.
4. Aly Goni Aly Goni is an actor from Jammu and Kashmir and re >> Read More...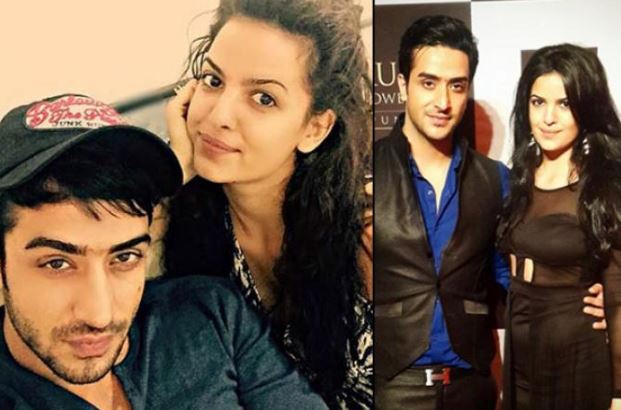 Aly Goni who appears in the popular daily "Ye Hai Mohabbatein" on Star Plus dated Serbian actress and model Natasa Stankovic Natasa is a model turned actress, who also tried h >> Read More... . She has appeared in a "" and is a great name in India too now. The duo have been dating from some time, and now they are rumored to be apart although they are very close on social media.
5. Kushal Tandon Kushal Tandon is a famous Indian model and Hindi s >> Read More...
Kushal met Elena Boeva Elena Boeva is a 29-year old gorgeous Bulgarian mo >> Read More... in New York Click to look into! >> Read More... while studying for filming training and fell in love. They later appeared in the Star Plus show " Nach Baliye 5 "Nach Baliye" is an exclusive dance-based reality >> Read More... " in which couples, or going-to-be husband-wife pairs participate. They later split apart in 2013 after dating for 3 years.
6.
Shashi Kapoor dated Jennifer Kendal during his filming career and later married her. Jennifer hails from United Kingdom and fell in love with Shashi during her modeling and filming days in India. They had three kids, but she fell ill and died in the year 1984, but it was his love for her that he never remarried anybody.
7. Ashmit Patel Ashmit Patel is an Indian film actor and director >> Read More...
Ashmit Patel dated , who hails from Pakistan. They met on the reality show Bigg Boss Bigg Boss Tamil is the Tamil language version of t >> Read More... and were seen sharing intimate moments and getting cozy. Although their relationship continued for a very short period outside Bigg Boss and maybe it was their strategy for the game.
8. Sanjay Dutt July 29, 1959, was the day when the two legends of >> Read More...
Sanjay Dutt dated Lisa Ray An actress, model, endorser, tv-host, philanthropi >> Read More... , a born Canadian and their affair was a talk of the year but they tried to hide it from media.
9. Milind Soman Born on 4th November 1965, Milind Soman is a super >> Read More...
Milind Soman married French actress Mylene Jampanoi from 2006-2009. They split up because of the long distance relationship. She lived in Paris, and he lived in Mumbai. This issue could not be compromised, and none decided to change their location, so they decided to take a divorce.
10. Aamir Khan Aamir Khan or Mohammed Aamir Hussain Khan is Bolly >> Read More...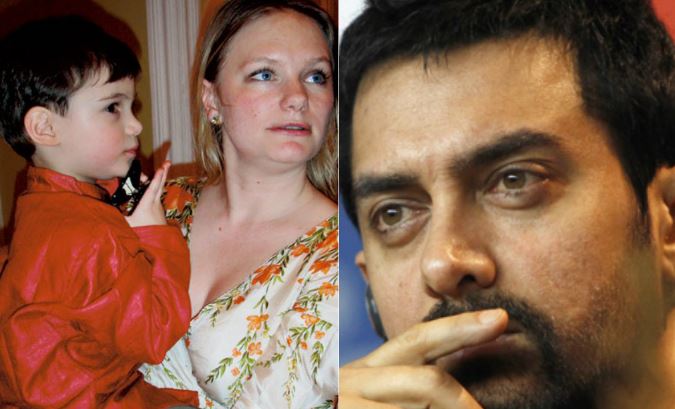 Aamir Khan made news when it was known by everyone of his long-time live-in relationship with British writer Jessica Hines and that they had a child Jaan who is a love child. Aamir could not deny this fact and agreed that he was in a relationship with Jessica and he is the father of Jaan who has now turned a model.