1. Lara Dutta Lara Dutta is an Indian actress, model, movie prod >> Read More...
Besides being Miss Universe, a successful actor, and mother, she is also an affluent business-person. She has a production company under the name of BheegiBasanti. Also, she is in alliance with Chabbra 555 and has instigated her sari collection. She is an inspiration for many people.

2. Ajay Devgn
...
He is much more than just being ' Singham Click to look into! >> Read More... '. He is an investor, business partner, entrepreneur and what not! He has so far invested crores in a 25MW Plant with Roha Groups and a half dealer in a solar project in Gujarat. He seems to be a busy man.

3. Dipannita Sharma Dipannita Sharma is an Indian supermodel cum actre >> Read More...
...
Not only in the movie ' Ladies Vs Ricky Bahl Click to look into! >> Read More... ', but in real life also she is a successful business person. Shazma is the name of her Yacht Chartering Industry. Her professional attitude and unique approach have made her company flourish, and her yachts are well equipped with the facilities to hold any social gatherings and luxurious parties.

4. Karisma Kapoor Karisma Kapoor is a well known face from the famil >> Read More...
...
Being a mommy of two children, her motherly instincts forced her to invest in a company that is popular for selling mother and baby care products. She has made a right decision by being an investor. No doubt, she will be a successful business person too.

5. Arjun Rampal Amit Rampal is an Indian Actor, Host, Producer and >> Read More...
He is the master of entrepreneurship. He has his lounge bar in the capital of India, which is of the area of 17,000 sq.ft. Gauri Khan Born on Ocotber 8 1970, Gauri Khan (originally kno >> Read More... , Rohit Bal Rohit Bal is an Indian fashion designer who has a >> Read More... , and Tarun Tahiliani Known for his skill to inculcate the Indian textil >> Read More... , the leading designers have designed its interiors and furniture. Besides that, Chasing Ganesha is the name of his company, which is an event management agency.

6. Shah Rukh Khan Shah Rukh Khan or also known as SRK is a prominent >> Read More...
...
He is not only the Badshah of Bollywood, but also of businesses. A house production company, an IPL team, and 26 percent shares of an Indian Franchise firm, is what he owns. Red Chillies Pvt. Ltd., Kolkata Knight Riders, and KidZania are under his name. No wonder, healways comes at the second place in the list of the world's richest actors.

7. Shilpa Shetty A model turned actress, producer, entrepreneur and >> Read More...
...
Her marriage to an industrialist resulted in her hidden business traits to develop. She owns an IPL Team - Rajasthan Royals, is co-partner of a spa company - IOSIS, launched a Fitness DVD and a perfume. She does her best in everything she steps.

8.
...
She is a single mother and an independent woman who manages everything efficiently and perfectly. She owns a production company Tantra Entertainment, a jewelry store in Dubai, and is planning many other businesses too. She is thinking of investing in hotels and spas under the name of her company Sensazione. More power to you girl!

9. Suniel Shetty Suniel Shetty, a renowned Bollywood actor, was bo >> Read More...
...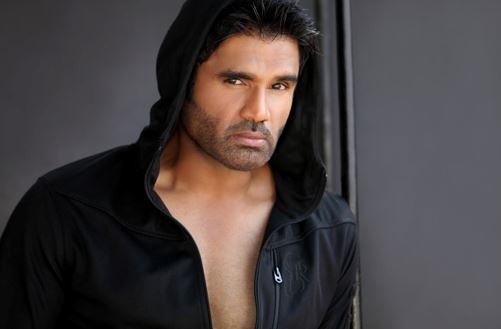 He owns many businesses, which one cannot even imagine. Productions company Popcorn Entertainment, many restaurants, boutiques, and a real estate project is under his name. He knows what it takes to run an industry. His personality and movies have always impressed us, and now this is an addition.

10. Ronit Roy Ronit Roy (Ronit Bose Roy) was born on 11th Octobe >> Read More...
He has spread his charm not only on the small screen but in Bollywood too. Not many are aware, but he owns a security company - Ace Security, which aims at providing protection to many stars such as Shah Rukh Khan, Salman Khan Salman Khan is a very famous Indian actor and a pr >> Read More... , Mithun Chakraborty When we talk about the few legends in the Indian f >> Read More... , and Aamir Khan Aamir Khan or Mohammed Aamir Hussain Khan is Bolly >> Read More... . He is making his presence felt in business too.