1.
Her career was going fine when she suddenly thought of going into motherhood. As the order goes, first marriage, then kids, she didn't follow that. She felt that you don't need a man to have kids. She went ahead and adopted a baby girl and named her, Renee. This created a lot of controversies and issues everywhere. After ten years, she adopted another child and has remained an inspiration for all mothers.
...
2. Suhasini Mulay Suhasini Mulay is popular for Marathi films and m >> Read More...
This actress is one person who follows her heart. She refused to get married at a young age. She met her life partner in the year 2011. She didn't refuse to be in a relationship with Atul Gurtu at the age of 60. She didn't get affected by her surroundings and took responsibility of taking her life decisions.
...
3. Shabana Azmi Shabana Azmi is a film actress of Indian origin an >> Read More...
She is known for acting in controversial films without any hesitation and without thinking too much. The movie fire was the one that the audience appreciated a lot. In the film, she tried to portray the fact that even girls have sexual urges and that homosexuality does exist in India.
...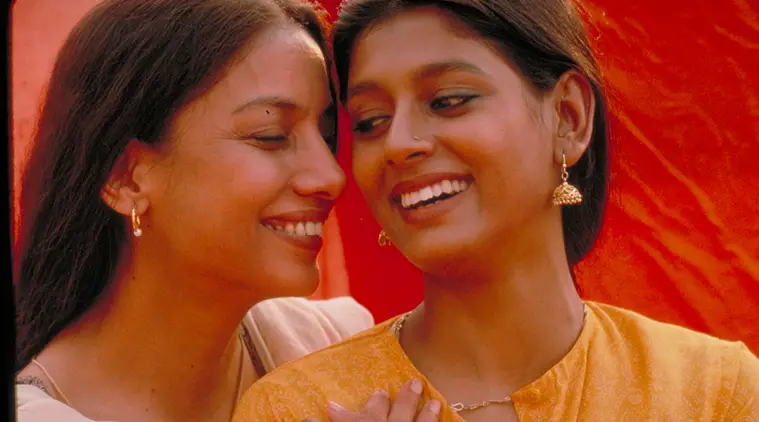 4. Neena Gupta Neena Gupta is a very popular and well-known figur >> Read More...
Neeta Gupta is a renowned actress and an inspiration for all women. She was never afraid of telling the truth. She didn't care about what the world said when she was in a relationship with the cricketer, Viv Richards Sir Isaac Vivian Alexander Richards, by and large, >> Read More... . They had a child who is now a famous designer and is an inspiration for all single mothers.
...
5. Kalki Koechlin Kalki Koechlin is a famous film actress, model and >> Read More...
...
These days actresses refuse to be a feminist and stay away from the feminist tag. She has appeared in some of the sensual videos and movies of all times. She has acted in films which show gender bias also and is open to speaking her mind. She was unapologetic, even after she broke up with Anurag Kashyap Born on 10th September 1972, Anurag Kashyap has es >> Read More... .
...
6. Silk Smitha Silk Smitha is an unforgettable personality in the >> Read More...
In those days, there was a mentality that women had to sit indoors and not come out. They were afraid of watching their favorite films. Silk Smitha went ahead to break that stereotype of people and families. She played sexual roles in some films, which increased the number of movie viewers not only for the film but also for her specific role.
...
7. Priyanka Chopra Born on 18 July 1982, Priyanka Chopra is an establ >> Read More...
Priyanka Chopra is one simple actress who turned out to be big in the Bollywood industry. She won the Miss World and has been a role model for a lot of people. She has done roles that have given importance to women and has shown that women are as strong as men, at times even stronger, through her movies like Barfi, Mary Kom Click to look into! >> Read More... , etc. She has released two international music albums: In My City and Exotic. She is now doing a TV show, Quantico and has managed to impress the global audience also.
8. Smita Patil This versatile actress was born on the 17th of Oct >> Read More...
Smita Patil was a famous Indian beauty and a feminist. She was known to be the face of Bollywood in those days and produced some hits when she was alive. Unfortunately, it was sad for the industry when she passed away at the age of 31 due to post-partum complications.
9. Deepika Padukone Deepika Padukone is an Indian actress and model. S >> Read More...
She is Bollywood's leading actress. With her high intellect, disciplined character, and loyal personality, she has never feared to raise her voice for causes. She is truly devoted to her family and relationships, and though she has gone through depression, she has still managed to keep her self- confident and strong. She managed to break taboos and has spoken up for herself and others.
10. Nandita Das Nandita Das is an actress and director extremely p >> Read More...
She addresses a lot of social issues and controversies in everyday life and has also portrayed her views about them in some of the films that she has done. She has participated in campaigns that create awareness among people about the social issues. She is the founder of the "dark is beautiful" campaign. It's a campaign that breaks myths on fairness and racism.