We live in a world that reeks of misogyny. We live in a world that has a habit of policing women, questioning them for every choice that they make in their life. Bollywood is not immune to any of this. Our leading ladies have been the victim of blatant sexism, insensitivity, and downright offensive remarks. As a matter of fact, it is only female actors who have to face such idiotic questions from the media, while their male counterparts hardly get asked when are they going to settle down? Or do they cook for themselves in their homes? Here are some of the instances where Bollywood divas stopped putting up with such remarks and gave them a piece of their minds.
1. It's Deepika Padukone's Money And Hard Work! 
During the Chhapaak movie's song launch event, a reporter believed that Ranveer's money was being used for the funding of the film. Since, he is her husband, in his exact words, "it is Ghar ki Baat" to which Deepika straight up dismissed his conjecture and replied that it is her money and hard work that is invested in the movie.
...
2. Kiara Advani On Being Asked About Settling Down
Recently, at the trailer launch event of the much-awaited film 'Jug Jugg Jeeyo', the entire cast was having a gala time promoting their movie. A journalist tried to churn out some juicy gossip by asking Kiara about when is she going to settle down, which loosely means when is she getting married? It is a no-brainer that the dating rumors of her and actor Siddharth Malhotra have been doing the rounds on social media, which explains this question asked by this reporter. Kiara gave a reply that won hearts "I can be well settled without having to get married. I am well settled. I am working and earning. I am happy." You go, girl!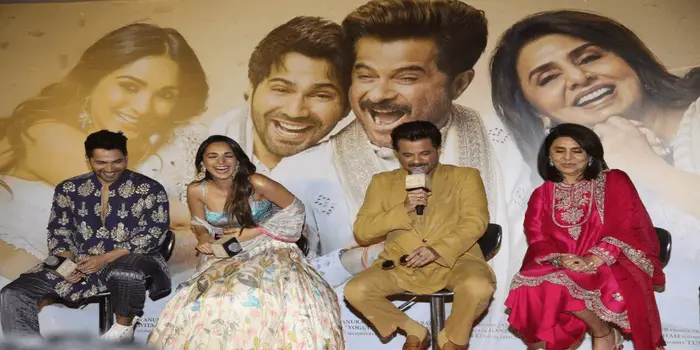 3. Vidya Balan Advised Losing Weight
A very ignorant reporter asked Kahani actress whether is she going to stick to acting in women-centric films or if she is going to lose weight. This question in itself is an affirmation of the fact that to star in a non-women-centric movie, an actress has to conform to the slim and trim beauty standards; otherwise, the only type of film project she can get would be Femino-centric. Vidya Balan gave a befitting reply, "I am happy with my work; it would be nice if you changed your perception."
...
4. Kangana About The Shelf Lfe Of An Actress
Rajeev Masand Rajeev Masand is an Indian movie critic, media per >> Read More... , an esteemed film critic, asked about the shelf life of female actresses in the industry. Queen as she is, Kangana gave a bang-on reply that "people very conveniently ask this question to women. But, they never ask this question to a man. The question itself is unfair and should not be asked." She never shies away from addressing sexism in the industry.
...
5. Priyanka Chopra On Wendy Williams Show
After starring in Quantico, Priyanka worked in many international shows and movies. She is also seen promoting her films on various American talk shows. For one such promotional purpose, she was sitting with Wendy Williams for her daytime talk show. Williams, then, nosily quizzed Priyanka about Meghan's high-profile relationship saying, "Prince Harry's Girlfriend," to which our Desi Girl reiterates, "also, Meghan Markle, actress, Suits, her achievements, mmm, just saying. 
...
6. Zareen Khan Was Questioned About Her Film Choices
During Aksar 2 film promotions, Zareen was questioned for always acting in erotic movies, allegedly doing hot and steamy scenes. The reporter went further, claiming that it is not a good role. Zareen gave a kickass reply, "there is nothing abnormal about it. Everybody is familiar with it. Even if I don't do these movies, you make my pictures viral and call them hot and steamy."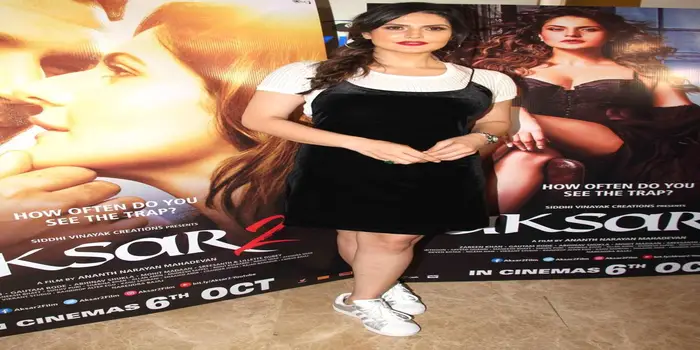 ...
7. Katrina-Kaif Says SRK Is lucky!
At a promotional event for Anand L Rai-SRK's Zero, a journalist enquired Katrina kaif whether she feels lucky to be the first and the only actress to have been kissed twice by King Khan on-screen. Katrina replied with wit and sass, "who says I am lucky? He is lucky to be kissed by me."
...
8. Priyanka Chopra Teaches Feminism From Scratch
At an event conducted by the Global education and skills forum, an anti-feminist reporter had a question that turned the discourse into a frenzy. The question was, why is it that these feminists never turn up when a woman who has been eve-teased slaps men in Indian films. Isn't that an abuse of man? Where is equality? Priyanka replied, "when we talk about equality and opportunity, we talk about cerebral opportunities." She taught feminism to the reporter from scratch and made sure he gets the answer to his question. In Ms. Chopra's words, "he deserves a tight slap."
...
9. Radhika Apte Demeaned For Her Bold Senes
A reporter asked Radhika if doing such bold scenes and being in the controversial scandals is necessary to be successful. Radhika lost her calm and slams the journalist, "you are the person that controversies are made out of. As an artist, if I need to do a certain work, I will do it." She further went on to say to him, "to get out of his cocoon and look at world cinema, at what people are doing abroad and what they are successfully doing, you will probably not ask me these questions."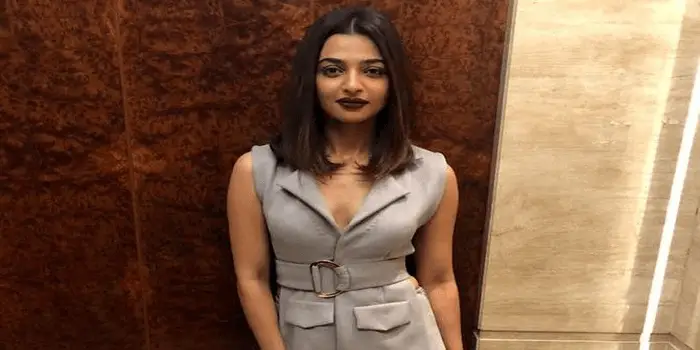 10. Sunny Leone CNN Interview
Sunny Leone's interview with CNN, ISBN with interviewee Bhupen Chaubey is the most challenging interview to watch, especially as a woman. The interviewer, in his every question, was sexist, demeaning, and a whiff of misogyny could be traced from him. He ridiculously said that her popularity was dangerous to new India and accused her of morally corrupting the Indian society. After all trails of discomfort, sunny handled the interview with dignity and grace; she calmly answered, "Just like you are paid to sit to talk to me, I am paid to sit to talk to you. And that's just how it works. At the end of the day, it is what it is, a business".
Whew, that's it. These women are brave, as they are regularly fighting the casual sexism that exists in the country. More power to them!