Bollywood actors often write books to talk about their lives and experiences. As they lead very eventful lives, their stories and anecdotes are very interesting to read. Some of their books become quite famous and gain a lot of readers. They attract both movie lovers and book lovers. Let us have a look at ten actors who have written books and gained popularity.
1. Dev Anand Dev Anand would be nostalgically remembered by fil >> Read More...
Dev Anand is a great Indian actor of the Golden Age of Indian cinema. He has worked in the industry for many decades and become a legend in Bollywood. His illustrious career as an actor and director has been a source of inspiration for many Bollywood aspirants. In the year 2011, Dev Anand authored his autobiography named Romancing with Life. The book talks about his Bollywood journey of about sixty years and depicts many high points of his life. It truly gives us an insight into the mind of this mega star.
2. Naseeruddin Shah Naseeruddin Shah is an experimental actor and asso >> Read More...
Naseeruddin Shah wrote his book And Then One Day: A Memoir which was published by Hamish Hamilton Hamish Hamilton was born on 8th April 1966 in Blac >> Read More... . The book is an autobiography and talks about his life and its good and bad aspects. It begins with the beginning of his journey in Meerut and follows his path towards Bollywood and stardom. He has also included funny anecdotes of characters and incidents that he has come across in life. The book gives us a view into Shah's personal and professional life.
3. Anupam Kher Anupam Kher is a very popular actor, director, and >> Read More...
Anupam Kher's book is titled The Best Thing About You Is You. He wrote the book after working in Bollywood for many years. The book contains his journey to stardom, along with small examples and incidents from his life. The format of this book is like a self-help book written to motivate and inspire readers to feel confident about themselves and excel in their respective fields. The book is an interesting read that has touched the heart of many readers and made a mark in their minds.
4. Karan Johar Karan Johar is one among the top ten celebrities i >> Read More...
Karan Johar's book An Unsuitable Boy has recently released amidst a lot of publicity and attention. In this book, he talks about all the issues that have remained unspoken in his life. Belonging to the class of Bollywood royalty, Johar has had quite an eventful life. He lays bare everything about his films, friendships with celebrities, and sexual orientation for the readers to know and understand. Karan's book has already gained a lot of importance before its release due to his statements about his personal life and his fallout with Kajol.
5. Twinkle Khanna Twinkle Khanna made herdebut in Indian film indust >> Read More...
Twinkle Khanna is a popular blog-writer and columnist, besides being a former actress. She is mainly known for her sense of humor and her unusual takes on issues around us. She released a book called Mrs. Funnybones which is a compilation of her old and new columns. She has also added many new and interesting anecdotes and incidents about her personal life and her views. The release of the book was a grand event and was attended by many Bollywood celebrities.
6.
Emraan Hashmi is a talented actor of Bollywood. He wrote a book called The Kiss of Life – How A Superhero & My Son Defeated Cancer. Hashmi's four-year-old son, Ayaan, was diagnosed with cancer. The book gives details on the journey of the family through this tough time. Hashmi talks about how his son's disease was diagnosed and treated. He praises the bravery of his little son and depicts how he fought and overcame cancer. It has been two years since the cure of this deadly disease and Hashmi expresses his thankfulness through this book.
7. Prem Chopra Prem Chopra is a legend of Hindi cinema and he has >> Read More...
Prem Chopra's biography is titled Prem Naam Hai Mera, Prem Chopra, written in collaboration with his daughter Rakita Nanda. In this book, Chopra talks about the hardships he had to face to get established in Bollywood. He depicts his parents' disapproval, his initial failure, and his gradual success as an anti-hero. He has worked for several years as a villain in Bollywood, creating a cult status for himself in this genre. The book shows how Chopra's real personality is opposite to his villainous screen persona.
8. Ayushmann Khurrana This Vicky donor worked as radio jockey, Video joc >> Read More...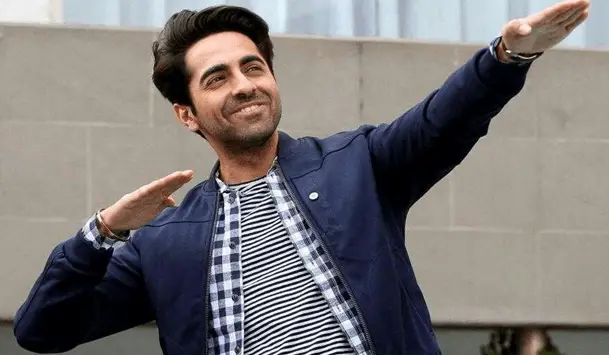 This young actor and singer started out as a VJ on Indian television. He made his debut in films with the super hit movie Vicky Donor Click to look into! >> Read More... . He has written a book named Cracking The Code – My Journey to Bollywood. The book talks about his interesting journey into the Indian film industry and his path to success. He has made the book positive and inspirational, with a message for people who have dreams of making it big in Bollywood.
9. Anu Aggarwal The industry has quite a few examples of 'one film >> Read More...
We remember Anu Aggarwal as the young actress who made it big in Bollywood with her film Aashiqui. She surprisingly stopped appearing in films after doing a few and was away from the limelight for a long time. She wrote an autobiography after several years titled Anusual: Memoir of a Girl Who Came Back from the Dead. The book talks about her rise to stardom, her later career, and her withdrawal from the limelight into a yoga ashram. She also writes about her serious car accident which landed her in a coma for almost a month. Her journey to recovery is depicted in this interesting book that gives her a peek into her mysterious life.
10. Kareena Kapoor
Kareena Kapoor's book is titled The Style Diary of a Bollywood Diva. The book depicts Kareena's life and philosophies. It gives us a personal view of this diva's mind and tells us the secret to her success. Kareena tells the readers to dress like a star, treat our body right, and have a great relationship with our partners. She gives health, lifestyle, and survival tips as well. The book talks about her journey as a Kapoor daughter, from being a child accompanying her sister to film shoots to being one of the top actresses of her era.