Indian pop-rock singer Kailash Kher Kailash Kher was born on 7 July, 1973 in New Delhi >> Read More... has influenced music lovers with his earworm tracks in films as well as in his private albums. He is a prominent singer in Hindi films as well as he has sung in many regional languages. He is the recipient of prestigious award Padma Shri. His unique voice and style make him one of the acclaimed singers in Indian music industry. This article is about his best tracks which became sensational. Look on to the list of 10 best songs sung by Kailash Kher-
1.    Teri Deewani-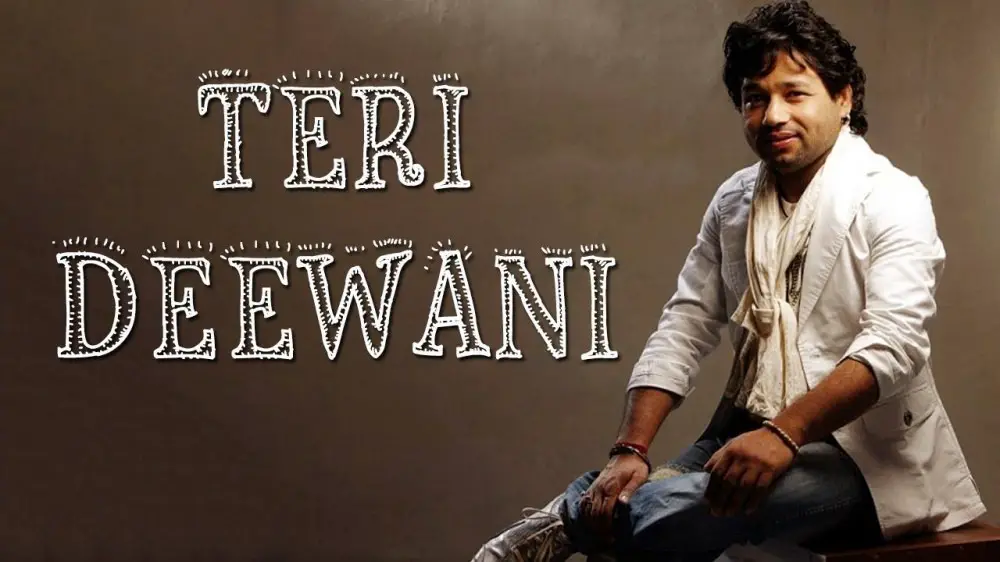 ...
Kailash Kher has his music band named as Kailasa, which comprise of few tracks sung by Kailash Kher and his troop. This beautiful and divine song is from his private music band Kailasa. The track is soulful with captivating lyrics, and it won the hearts of music lovers as they loved this song track. Even today if you listen to this song, it will play in your mind over and over again. The track professes love to someone special, and it is so relatable to people who are in love.
2.    Saiyaan- 
...
Again Kailash Kher music band Kailasha gave a soothing track which you cannot resist to hum. The song is endearing but shattering too as it depicts the journey from longing for her to reuniting with your love. This song soulful lyrics and beautiful music make this track magical.
3.    Ya Rabba- 
...

This sad track is from the film Salaam-e-Ishq. The song reveals about the anguish and pathos of a relationship. Kailash Kher baritone makes this track more likable. Indeed Kailash Kher is the best when it comes to singing Sufi blend Indian track. The music of the movie is given by trio Shankar Ehsaan Loy.
4.    Yun Hi Chala Chal- 
This track invokes to travel and explore new places. The song is from the film Swades, and it features SRK who travel to villages, and it shows how he enjoys in meeting new people. Hariharan, Udit Narayan One of the famous playback singers of Indian Film >> Read More... , and Kailash Kher have rendered their voice for this inspiring song.
5.    Mere Nishaan- 
This thoughtful song is from the film Oh My God. The track has been sung by Kailash Kher, Meet Brothers-Anjjan. The meaning of this song is deep, and it sends out a message about god's feeling of disheartenment about the world scenario. The track is apt to the core of the movie's plot.
6.    Chak De Phattey- 
This Punjabi bhangra tune track is from the movie Khosla Ka Ghosla. This peppy Punjabi song has enthralled the music lovers with its mesmerizing composition. Kailash Kher rendered his tone for this song, and undoubtedly he sang it incredibly well. The song also won the recognition, as it bagged the best Punjabi song in Hindi film award.
7.    Tu Jaane Na (Unplugged Version) – 
Kailash Kher lent his voice for this unplugged version of Tu Jaane Na from the film Ajab Prem Ki Ghazab Kahani. Originally in the movie, the track has been sung by Atif Aslam Named Muhammad Atif Aslam when he was born, he is >> Read More... . The song is soulful, and the lyric is captivating as it depicts about the feelings of a man who could not express his feelings to her lady love.
8.    Allah Ke Bande- 

 
The song is about feeling hopeful, and it is from the movie Waisa Bhi Hota Hai Part II. The film failed abruptly at the box-office, but the track became famous as it topped the music charts. Kailash added magic to the song with his baritone.
9.    Tere Naal Ishqa- 
This track is from the Ajay Devgan's directorial venture film Shivaay. Kailash Kher has lent his voice for this song; the track celebrates the relationship of father-daughter. This song will leave you little emotional, and Sayeed Quadri Sayed Quadri is an Indian poet who has worked as B >> Read More... has penned down beautiful lyrics.
10.    Tu Meri Jaan Hain- 
Another soulful song is from the album Kailasa Jhoomo Re. Kailash Kher has rendered his strong voice for this track. The song expresses the love you feel for someone special.